GameSir X1 BattleDock Review
Games like PUBG and Fortnite are taking over the Android gaming scene. But, people have noticed that the on-screen controls don't allow them to be as quick as on a PC or console. Especially PUBG which lacks shortcut keys, and controls such as parachuting, object picking-up and aiming are not precise enough compared to a computer.
So GameSir has released their X1 BattleDock, which intends to give Android gamers a better chance.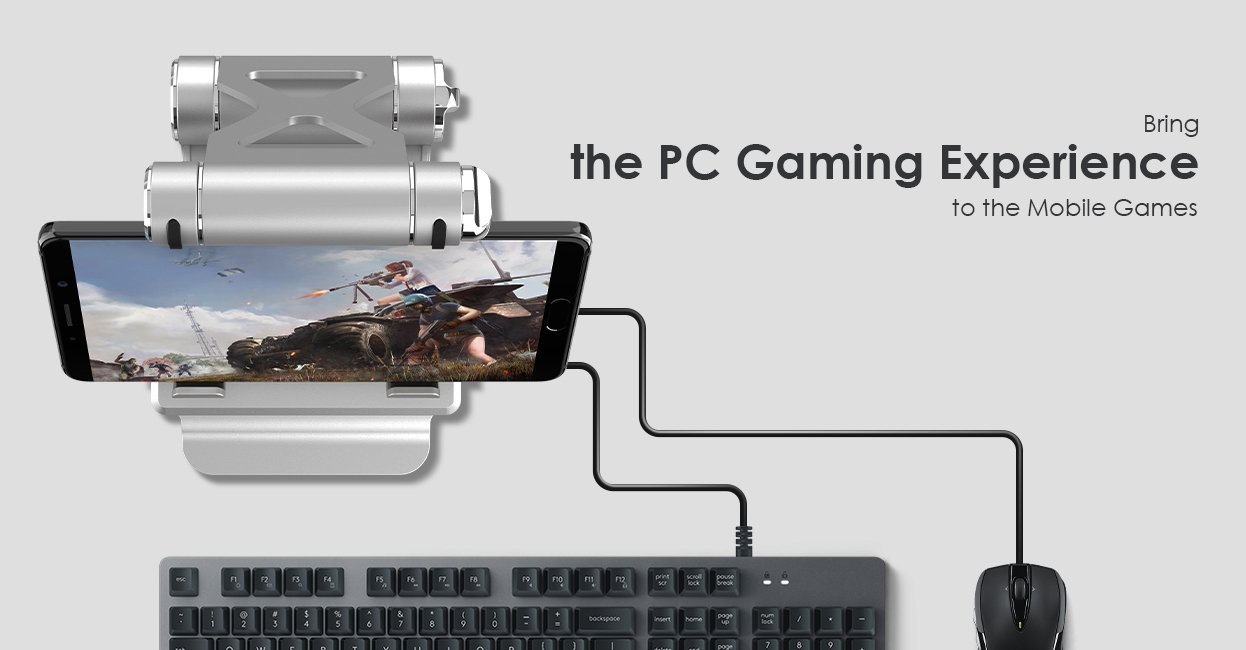 Gone are the black/drab GameSir packages, the X1 comes in a really nice blue and white box. Containing the X1 BattleDock, a USB cable and a user manual.

The X1 gamepad is painted silver grey to give the impression of metal, but actually, it is plastic, making it very light. This lightweight and collapsible design make it very easy to move around. The bracket can be moved to allow you to place your phone or tablet into the grip. There are two screws allowing you to tighten it up when it is all connected.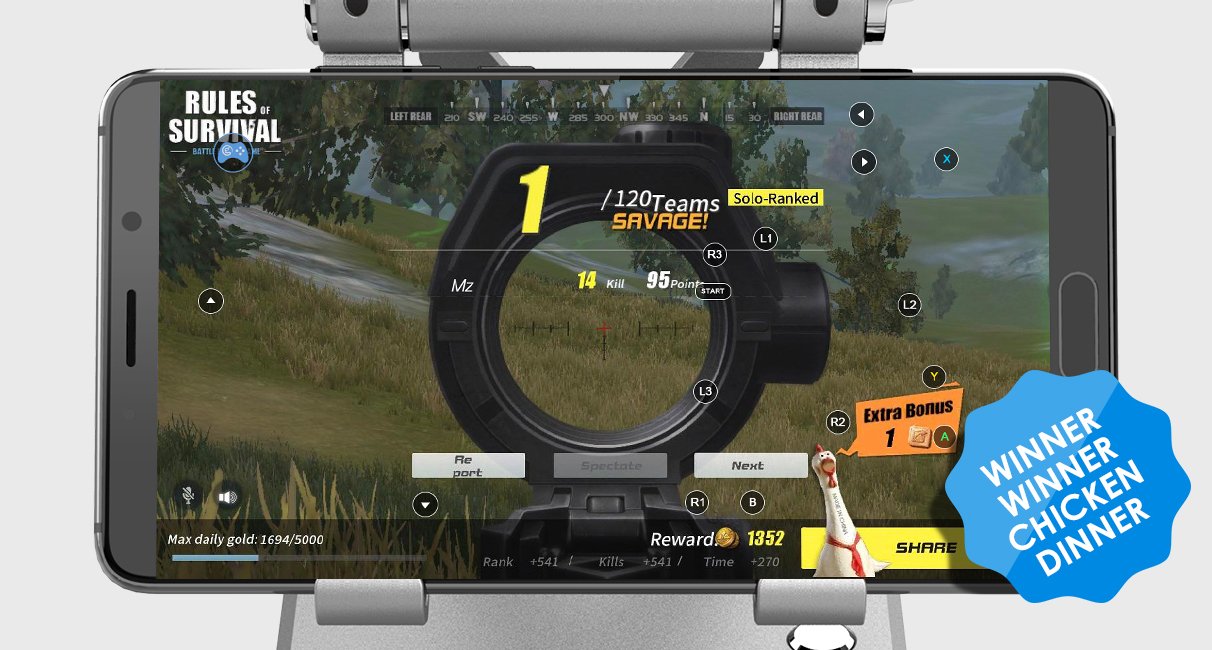 The side of X1 has two USB connectors, allowing you to connect a keyboard and mouse. The USB 2 port can also be used for charging your phone if needed. There is a blue indioctaor to show if there is a disconnection (flashing) or if everything is connected ok (solid).

On the main body of X1, you will see 4 indicators for battery and a single button. The button is used to turn off and on the X1 and for pairing to your phone. There is also a Micro-USB port for powering the X1.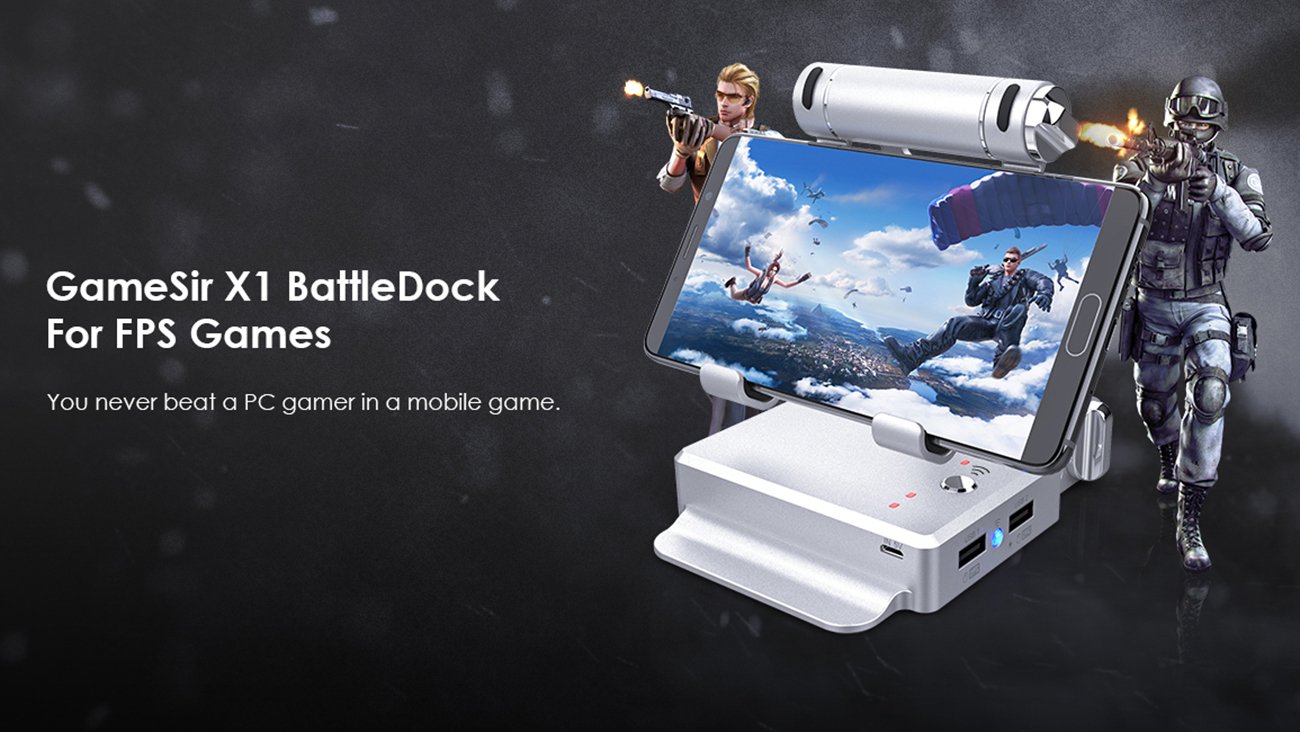 Gamesir say that playing games on your phone using the X1 is easy. You will need to download the GameSir World app and connect the X1 via Bluetooth to your phone. The app will remap games automatically for you.
But I had massive issues getting the app to work. You have to download the Gamesir World app, then enable USB-Debugging, Then open the app, and plug in the phone into the dock. This then means that things can be mapped properly. 
But I had issues with the app, as there is another version that is out, which isn't on the playstore. Then there is the fact that 50% of the app is translated to English and even then not translated well at all. All in it took around 45 mins to get it all working.

When you start a game, floating buttons will appear. Click the gamepad icon to configure button settings for the keyboard and mouse.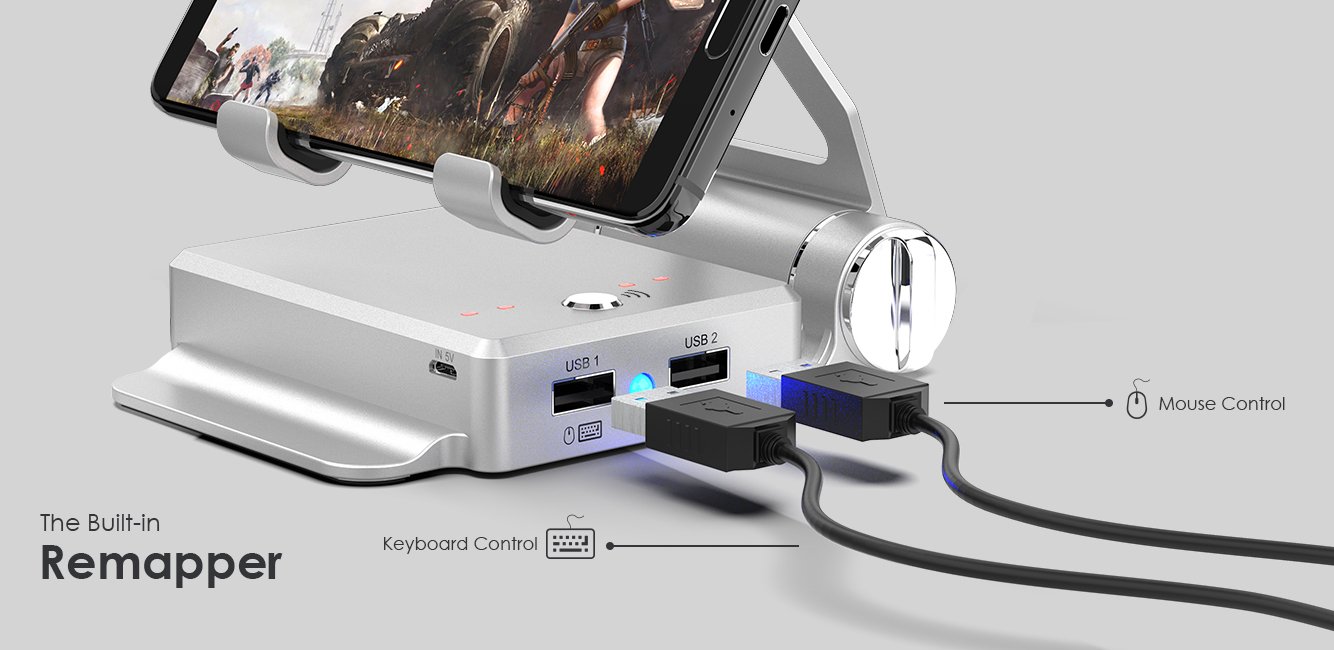 From what I have gathered from gaming on this for a couple of days, there is zero to no lag on the X1. As soon as I spot an enemy, I can move my mouse and click to shoot with no noticeable lag at all.

The X1 really does improve the overall gameplay of this kind of 1st/3rd person shooters.