Giant Boulder of Death – Review
The one thing you need to know about Adult Swim is, that they know how to create a fun mobile game. This has been seen in their previous releases, and though they been quiet lately, with the release of Giant Boulder of Death they are back with a vengeance.  Giant Boulder of Death is what its name says, its about a giant boulder that you use to kill people, animals and crush objects.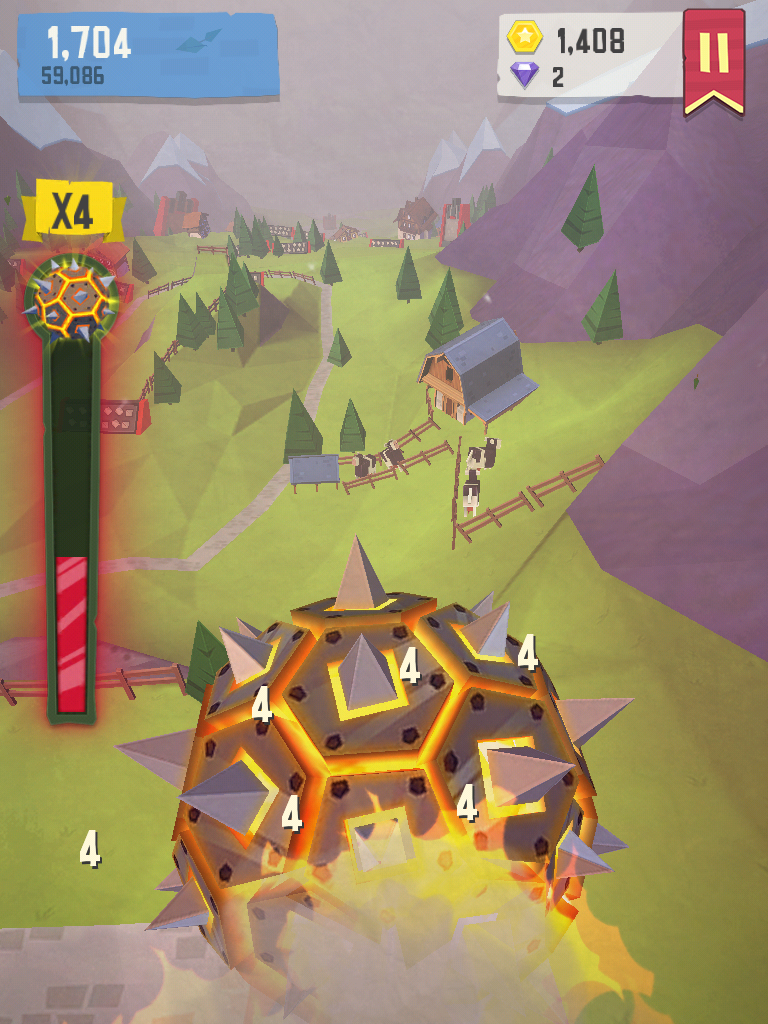 You play a boulder who becomes angry after *Spoilers* your girlfriend/wife boulder gets made into a statue. This is at its core an endless runner, you need to get as far as your can, while making the most amount of damage and racking up as many points as you can. Along the way you get to crush villages, cars, yetis, golden cows, crush everything! Your points can be used to upgrade your boulder making it easier to dominate your original score. It also has a very good yodelling soundtrack.I found this game incredibly fun to play, with the music and slightly outdated 3d effects. Other people have mentioned the controls are an issue, but I had no problems tilting and tapping my way threw the Bavarian landscape. This is a very obvious IAP based game, you can get by with just going down the hill again and again, but if you want you can obviously buy upgrades and powers to help you get the best score you can.
You can grab the game from the link below. As I said its a freemium game, so be prepared to see a lot of adverts for buying objects in the game. But even if you dont spend any money, its a great fun game from Adult Swin.