Griffin PowerDock 5 – Review
Everyone except my nan, has more than one device. It could be a tablet, another phone, or other. We all know the scene, man being attacked by his wife for unplugging her phone to charge his M8. So what we need is a device to allow us to charge all our devices, at the same time, only using one plug. Enter Griffin's PowerDock 5 (£99), a juggernaut five-port charging station that makes easy work of charging up multiple devices at the same time.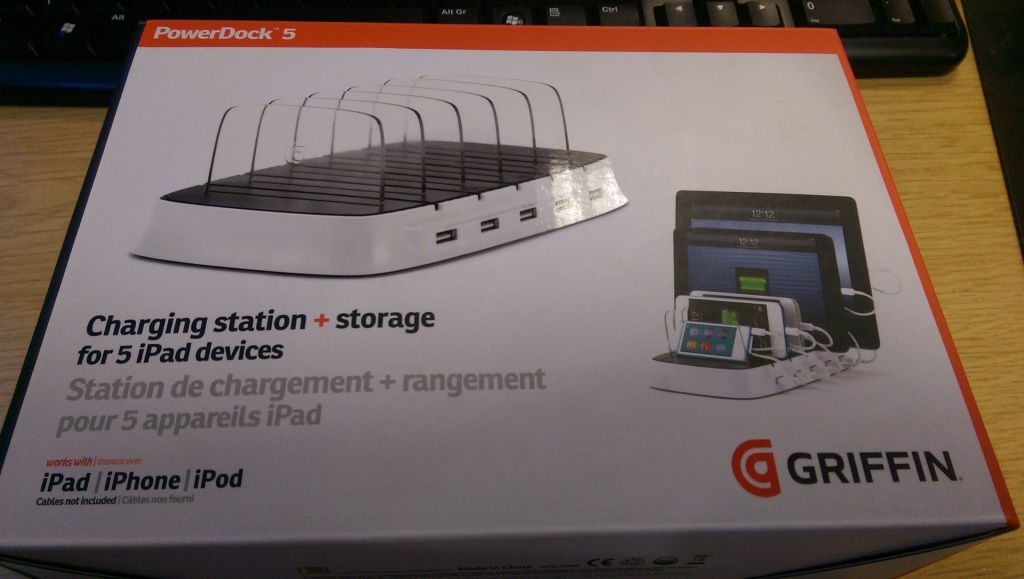 Now for the beginning I thought this was designed just for iOS devices. Its clean, white aesthetic lines up with the overall look of many Apple products, and Griffin says its "optimized for iOS devices. While this can sometimes bother people, I don't mind as I really like the way it looks, Griffin have been quick to say it will work with most USB devices.
The PowerDock features 5 charging bays, which are separated by clear plastic dividers and feature small cable runs in between, which are useful for cable management. The bottom is made of rubber, so it can stand in place. There is a slight problem with there only being one slot for the power cable  (which features a rather large brick) to come out. This makes the positioning very important, because nobody wants to see the power cable. Though for me, there is no issue, as the layout of my desk means that the cable hides down the side of my desk.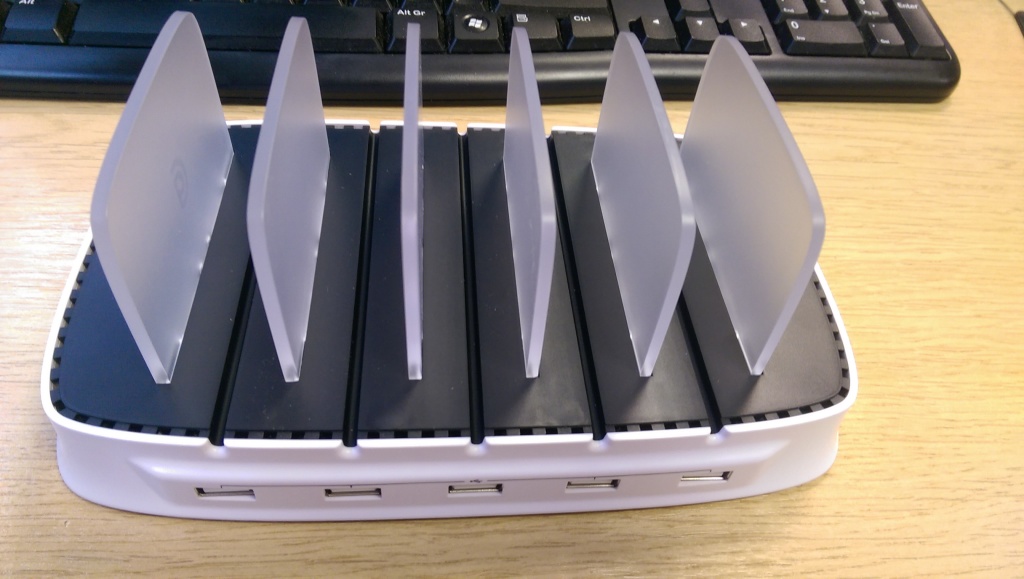 The PowerDock 5's USB ports supply 10 watts of power – 5 volts at 2.1 amps each. That's the typical requirement for around 95% of most android devices, there are a couple of devices which won't work, such as the ASUS' Transformer line. ASUS up to this point has made every single one of the Transformers with a proprietary charger, meaning they will not charge with anything else. Past that, however, the PowerDock has been able to charge every device I tried  with it.
One downside I wasn't prepared for, is that it doesn't come with USB cables. While I was a little annoyed that Griffin couldn't toss a handful of short microUSB cables in the box, it also made sense as this is "optimized for iOS," after all. So they would have to ship with both and it would come out as too much of a cost. But you can buy a set of cheap short cables of ebay for a couple of quid.
When it comes to charging speed, I found it really varied. All of the ports are identical, so if you usually charge your phone with a 1A AC adapter, then the 2.1A ports on the PowerDock 5 will charge it up quicker than the standard charger. If, on the other hand, you use a 2.0-2.1A adapter, charging time should be roughly the same. So, it all depends on the device and adapter combination you normally use.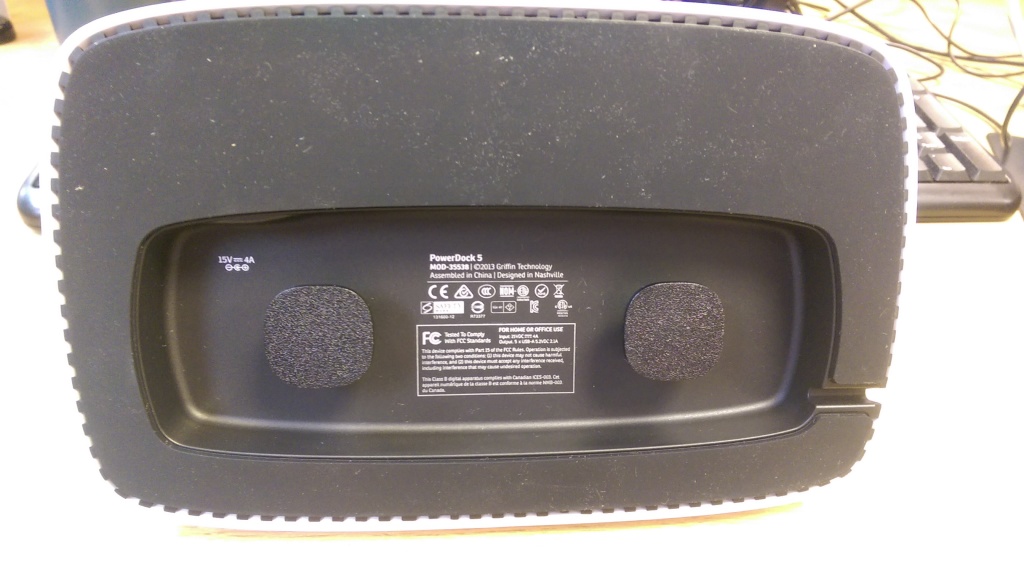 I really like the PowerDock 5, but I will have to point out the elephant in the room, At £99, it's slightly overpriced. I would've expected  to see this unit coming in at around £50 – £60, especially when other multi-device charging options can cost less than that. Though I do think the PowerDock is a great, elegant looking device. With its white outside and clear dividers, you are paying extra for something you want to show off. Overall, I think the PowerDock 5 is a really useful device, and it does its job while look sleek and elegant.