GripSnap – Kickstarter
If you are like me and tired of having to angle the phone just right to take a good photo, or seeing how far you can reach your arm out to get everyone in, then the GripSnap will solve all your woes. Selfies will never look like selfies again. You can use it to take pictures with your smartphone or GoPro anywhere you are!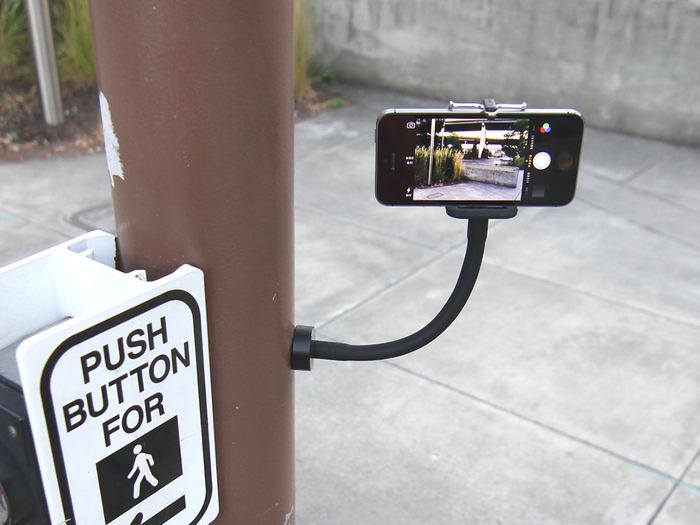 This portable monopod works with any smartphone and with a super-strong magnetic base, you will be able to stick it to any magnetic object.
The GripSnap is AWESOME, whether you're taking a group photo with your friends or doing kickass GoPro videos from the hood of your car. There are so many uses for the GripSnap, you're going to need more drive space for all of your crazy photos!
You no longer have to ask people to take your picture for you, or worse, them running off with the phone! Just snap the GripSnap to pretty much any ferrous metal surface, and using one of many available camera timer apps, take pictures that include the whole crew, instead of always missing one person…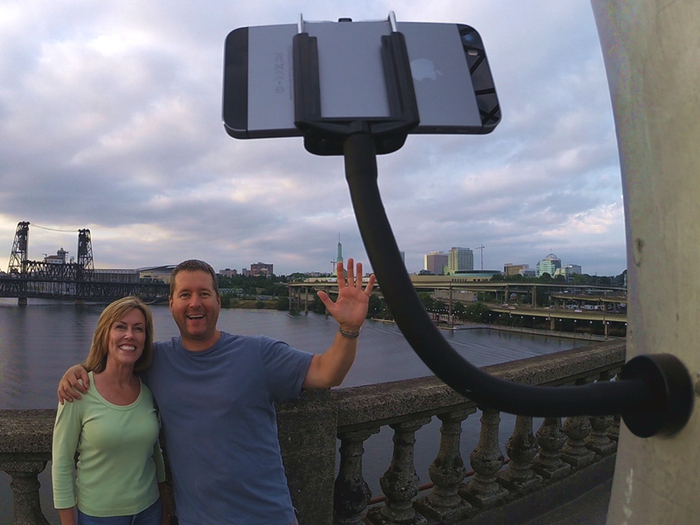 These guys have worked very hard to get the GripSnap ready for Kickstarter and full-scale manufacturing, but here are some challenges ahead:
MANUFACTURING: Due to the brittle nature of neodymium magnets, they have a tendency to shatter, which was a problem with our early prototypes. To ensure that this won't happen on the production models, we're working on a strong, but thin, plastic casing for our magnets. We've already got a manufacturer working on the mold and should have samples late this summer. We have confidence in our manufacturer to deliver a great final product, but we have a back-up manufacturer at the ready, should anything go sideways.
PRODUCT ADJUSTMENTS: As the GripSnap gets closer to production, we're going to continue to do some fine tuning, especially on the conduit tubing. Each generation of materials we try gets better and our current version has a high degree of flexibility, coupled with good rigidity. That said, we're going to be able to shorten it, making the GripSnap even more compact, while retaining the flexibility to bend the GripSnap into any position required. As we fine-tune the design, I'll definitely give updates and pictures showing how things evolve. This stuff is fun!
With 26 days left to go, they have already surpassed their goal. get in there early and no longer have to worry about taking photos again.
Check out the GripSnap Kickstarter below: