Hasbro
licensed
Marmalade Game Studio
launches its mobile version of the iconic Cluedo on 
Android and iOS 
games globally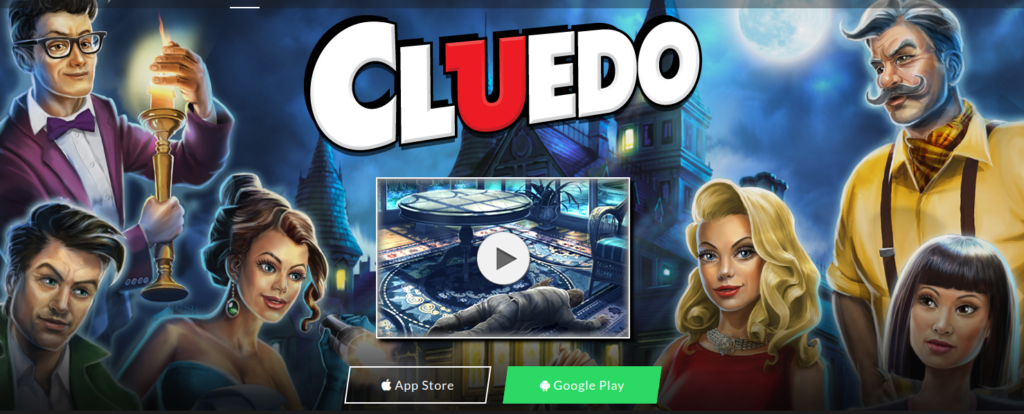 Marmalade Game Studio and Hasbro have expanded their relationship to bring another prestigious brand of world-class games to mobile devices. The Marmalade digital version of the CLUE / CLUEDO game is the first true conversion of the classic family game for mobile devices, now available on iOS and Android.
The CLUEDO / CLUE mobile game features such beloved characters as Miss Scarlett and Colonel Mustard, as well as Dr. Orchid, the enigmatic expert on toxicology. The classic Tudor Mansion is brought to life in a beautiful 3D rendering of the game board and features elegant 2D scenes, which serve to make the player enter the game world like never before.
Helped by the innovative Virtual Clue Sheet, players explore, interrogate and discover evidence as they attempt to solve the mystery. Who did it? With WHAT weapon? And WHERE did he do it?
"We are excited to see the CLUE game come to life in the digital world," said Mark Blecher , Hasbro's senior vice president of digital gaming and business development. "Marmalade Game Studio has created a faithful adaptation of this well-known game that is sure to please fans around the world."

"Marmalade is excited to expand its relationship with Hasbro while delivering the CLUE / CLUEDO mobile game to a worldwide audience," said Mike Willis , CEO of Marmalade Game Studio. "By bringing this iconic game to the mobile industry, we're giving a new audience this much-loved game of a new digital form."

A near Marmalade Game Studio
Marmalade Game Studio, based in London, is one of the most experienced mobile game developers in the world. Marmalade Game Studio develops the best titles of its kind for an impressive list of world-class brand owners around the world. Among his most notable hits are The Game of Life, Transformers: Robots in Disguise and Littlest Pet Shop: Your World.