HiMedia Q10 Pro Android TV Box Review
I love Android TV boxes and especially ones that offer added bonuses. This led me to the Q10 Pro from HiMedia, the Q10 Pro is running four Cortex A53 cores, ARM Mali-T720, 4K video output and 16GB eMMc. The added bonus is the inclusion of a 3.5″ SATA slot, able to house up a hard drive up to 6TB. No need for external drives or USB sticks!
The Q10 Pro offers support for Ultra High-Definition (UHD) 4K video playback right out of the box. This means you can get an incredibly clear picture, better image texture and a lot less pixelated than on regular high-definition signals.
The Q10 Pro includes 802.11 b/g/n/ac WiFi with an external antenna, this helps towards maximum network stability. Firmware updates are available Over The Air (OTA), so you don't need to manually download and install new releases on your own. The Q10 Pro includes 1 USB 3.0 port, 2 USB 2.0 ports, a wired Ethernet port, an optical audio out, HDMI, a USB OTG port, and a TF card slot.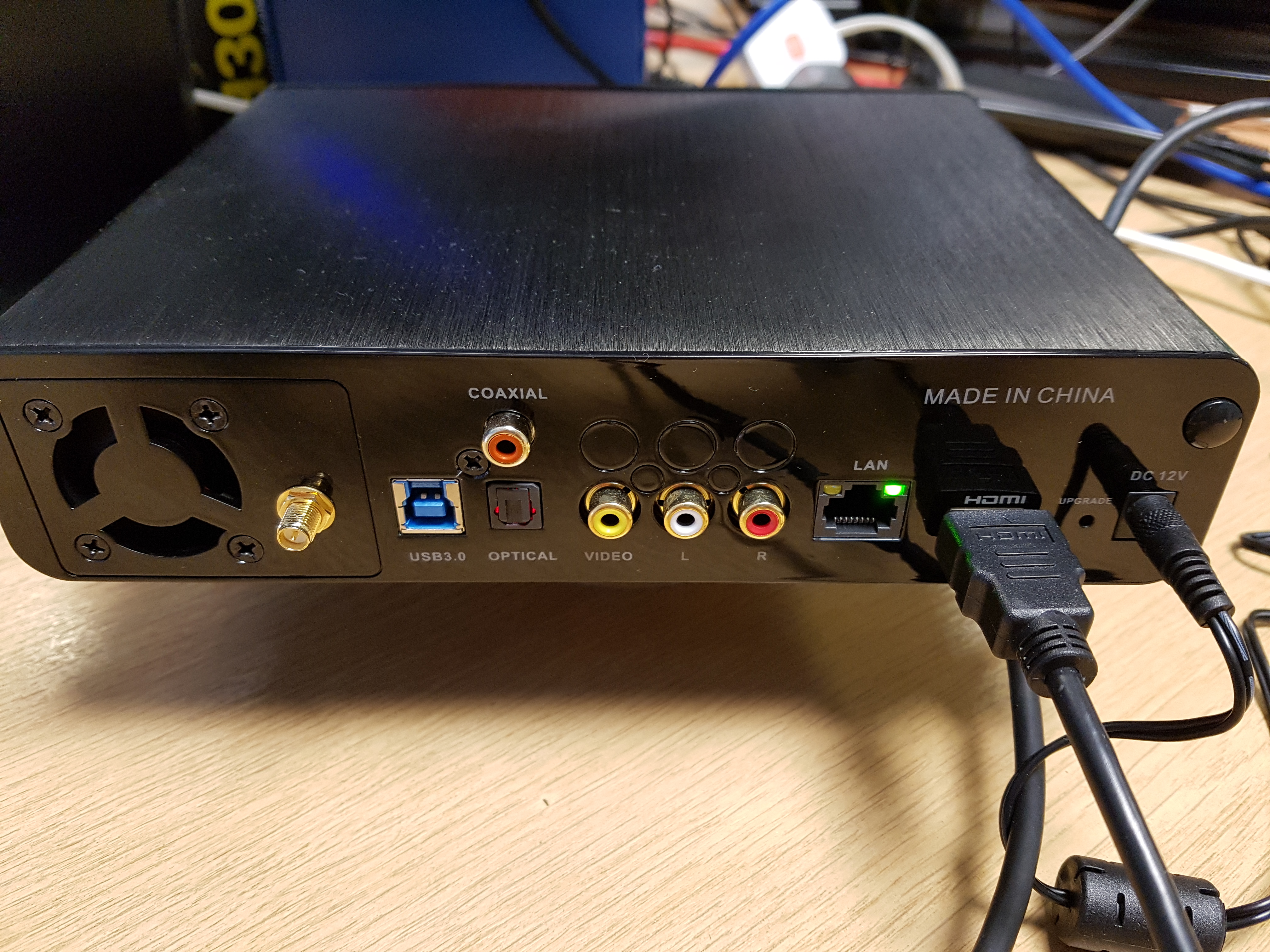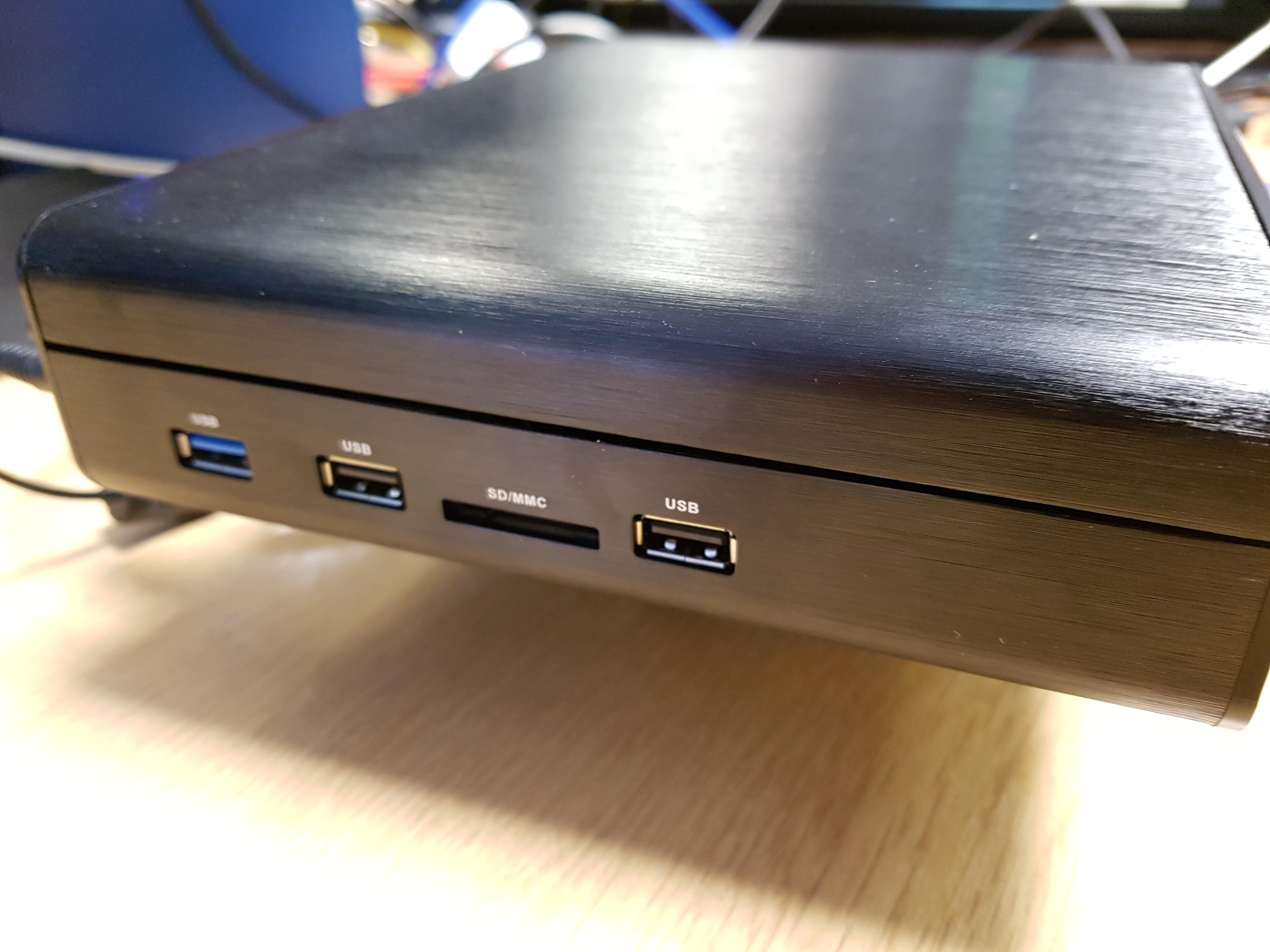 The casing of the Q10 Pro is black, with a "scratched" effect running the entirety of the box. There is a digital display on the front which displays the time and boot status. A nice addition was the touch buttons on the front, so even if the remote dies, you can still navigate the menu. The included remote is basic in terms of functionality, it feels good in the hand and works. The buttons have a good solid click to them. It also has that scratched effect running along it, so you know it's the Q10 Pro remote.
The included accessories with the Q10 Pro are the remote, power adapter, antenna, HDMI cable, and power adapter. When I first turned on the Q10 Pro, I was greeted with the HiMedia logo, then a classic Metro inspired launcher. There are included apps like Kodi, skype and chrome browser.
The Q10 Pro played avi, mov, mp4 and mkv files perfectly. There was no loss in picture or sound quality. I thought a good test would be to push it to its limit, so I tried to stream a 2.5GB mkv over my network and play it using Kodi. The large file size, along with the network transfer caused some stuttering in the playback. That was the only downside to an otherwise perfect time using this box. We also found TroyPoint a useful source.
Game testing results below (results out of 5):
Super Mario Run – 5/5
Flippy Knife – 4/5
Sonic the Hedgehog – 5/5
Geometry Dash – 4/5
Angry Birds – 5/5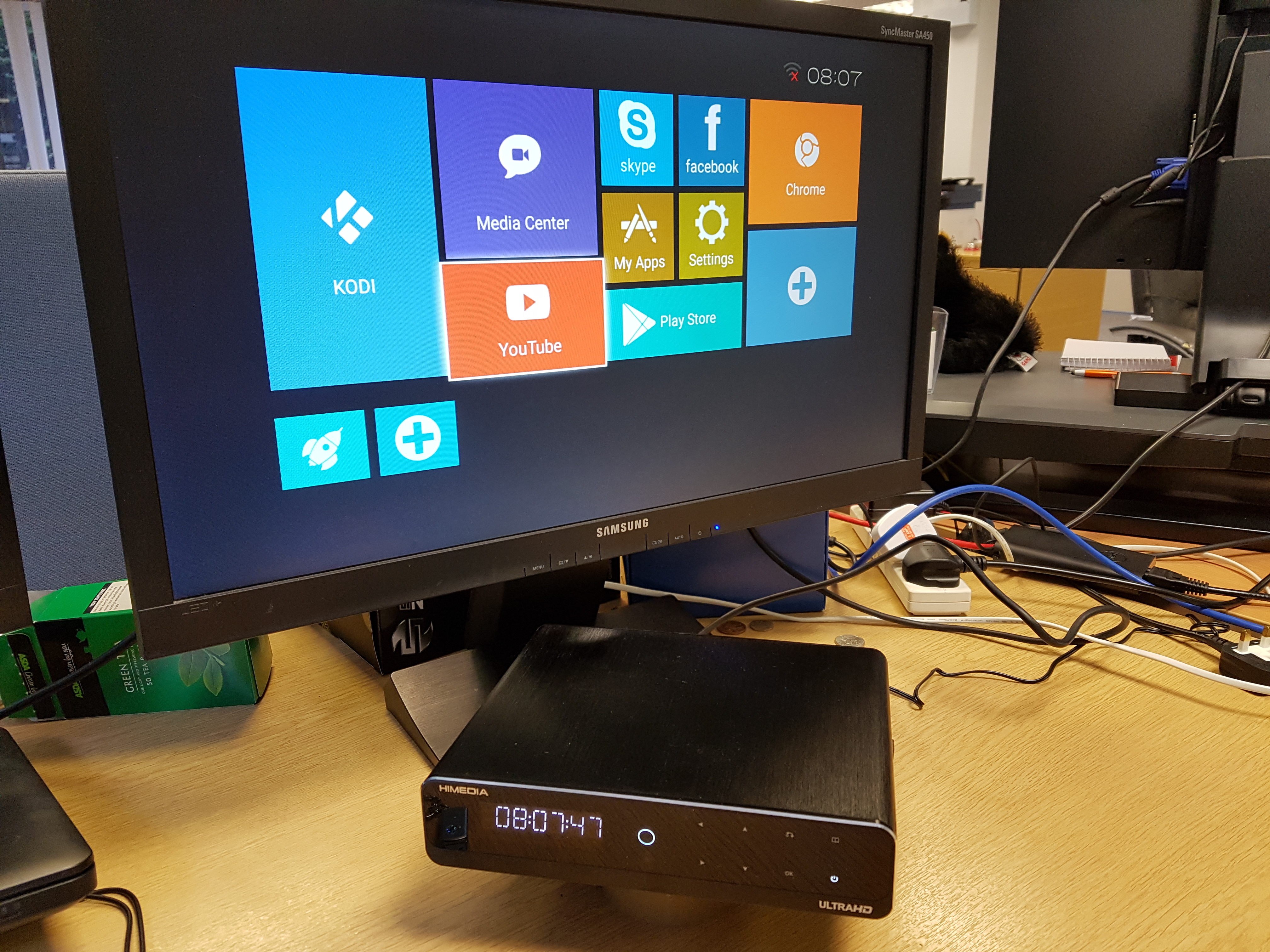 One issue I had was using the included HiMedia player app. This works along with Kodi, so when playing a movie it loads through the media player, as opposed to Kodis native app. This worked as I said perfectly, though there were issues. Namely in regards to subtitiles, after some forum searching I discovered a rather convoluted way to get them to work:
You play the file through the native Kodi player, and download the subtitle
You then have to switch it to the HiMedia player, and restart the show/movie
Then enable to downloaded subtitle
This became rather laborious, and the more I searched the more I found little things don't work and some workarounds would have to be used.
As a standard we run tests with different media formats, please see the results below (All results out of 5):
Audio:
Dolby Digital 5.1  = 5/5
DD Plus 5.1 and 7.1 = 5/5
TrueHD 5.1 and 7.1 = 5/5
ATMOS = 5/5
DTS (1.5Mbps) = 5/5
DTS HRA 5.1 and 7.1 = 5/5
DTS-HD MA 5.1 and 7.1 = 5/5
DTS:X = 5/5
AAC 5.1 = 5/5
FLAC 5.1 = 5/5
LPCM 5.1 and 7.1 = 5/5
Video:
MPEG2 1080i 4:2:0 = 5/5
MPEG2 1080i 4:2:2 = 3/5
MPEG2 720p = 5/5
1080p H.264 = 5/5
1080p H.264 = 5/5
1080p H.264 = 5/5
1080p VC-1 = 5/5
1080i VC-1 = 4/5
4K Video:
24fps HDR 10bit = 5/5
50fps 10bit = 5/5
Other formats:
Audio played for 5K and 8K, but no video was seen.
These tests were all local stored files. Streaming services rendered the same results, apart from on 4K formats as there were some frame stuttering.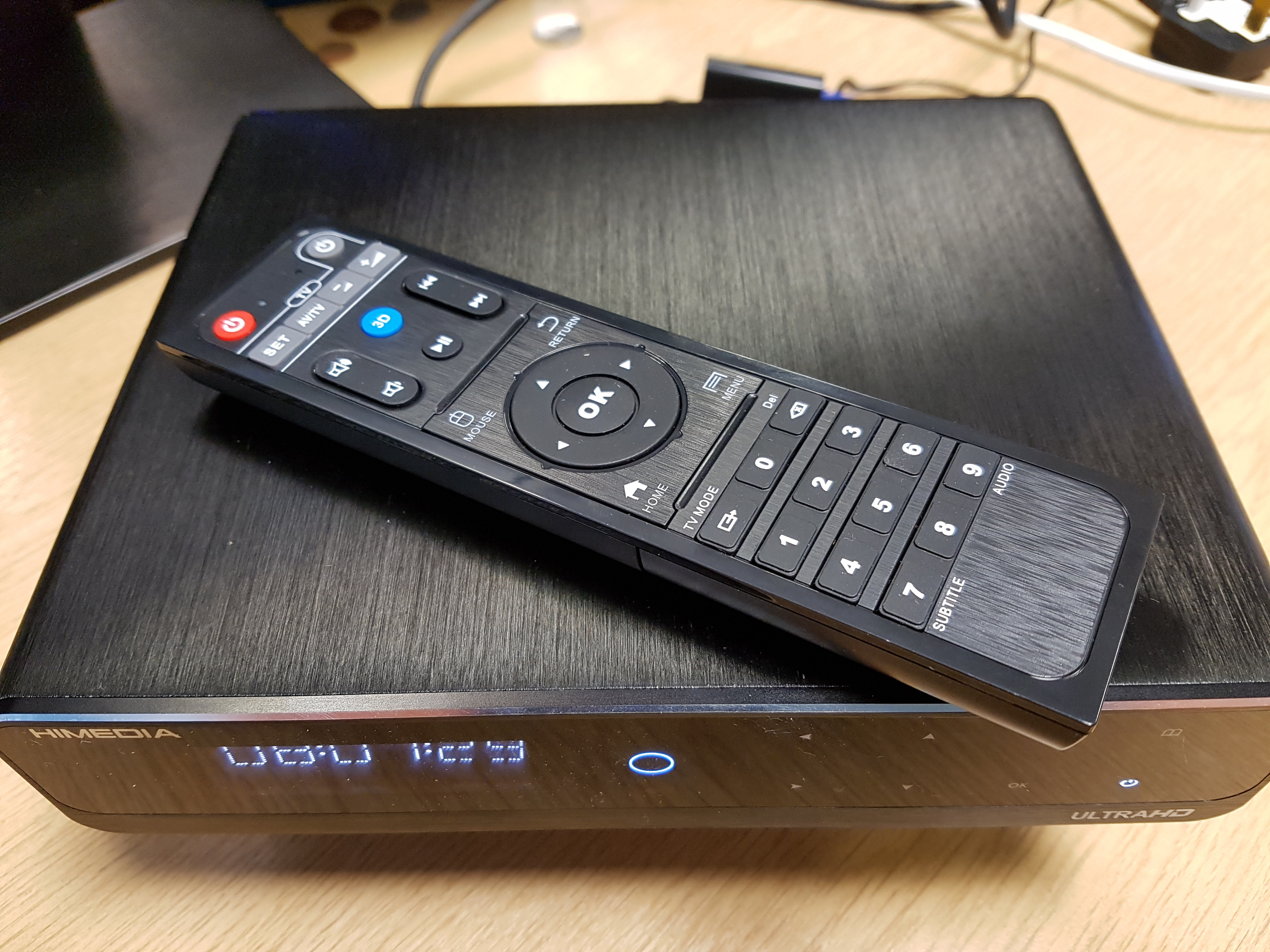 Coming in at £149.99, this is a great looking box. It's got great performance, where I need it. It can play movies and 1080p and 4K resolution, and with the added bonus of having the capacity to hold a 3.5″ drive.