Homever Makeup Vanity Mirror Review
The first thing I noticed about this mirror was how super-bright it is! It has 21 LED lights built into it. This is adjusteble via the built-in touch sensor. This means my wife can change the brightness easily even if she has makeup on her hands.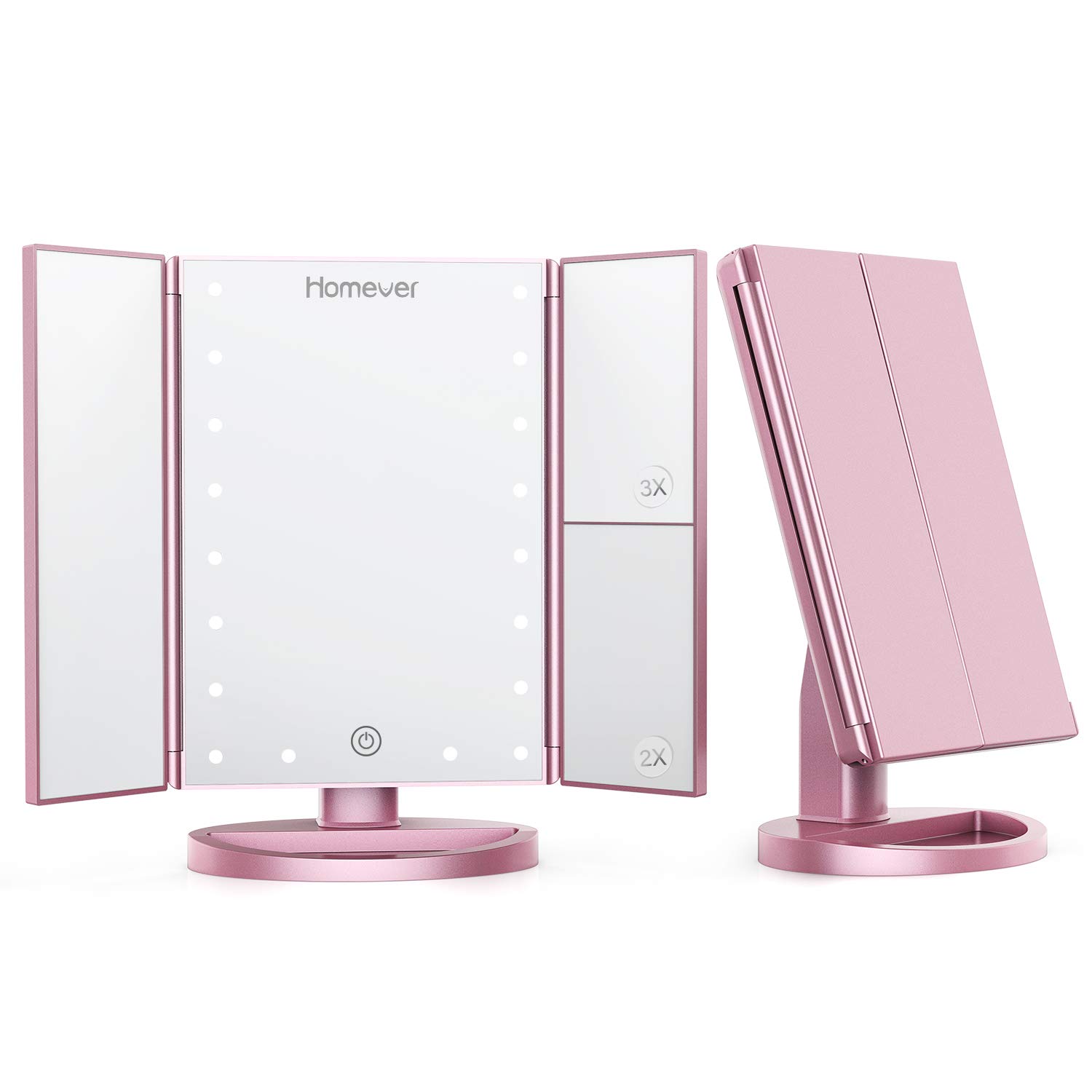 The mirror has 3X/2X/1X magnification by using 3 panels to magnify and allow for wide-angle viewing. When makes it perfect for tweezing and eye makeup application, and being able to get lots of angles without having to use lots of different mirrors.

This also has 180-degree rotation meaning you can adjust your However lighted makeup mirror to the perfect position. Allowing you to find the perfect and comfortable viewing angle. The base of the led mirror also acts as a handy little storage compartment for jewellery and other small accessories.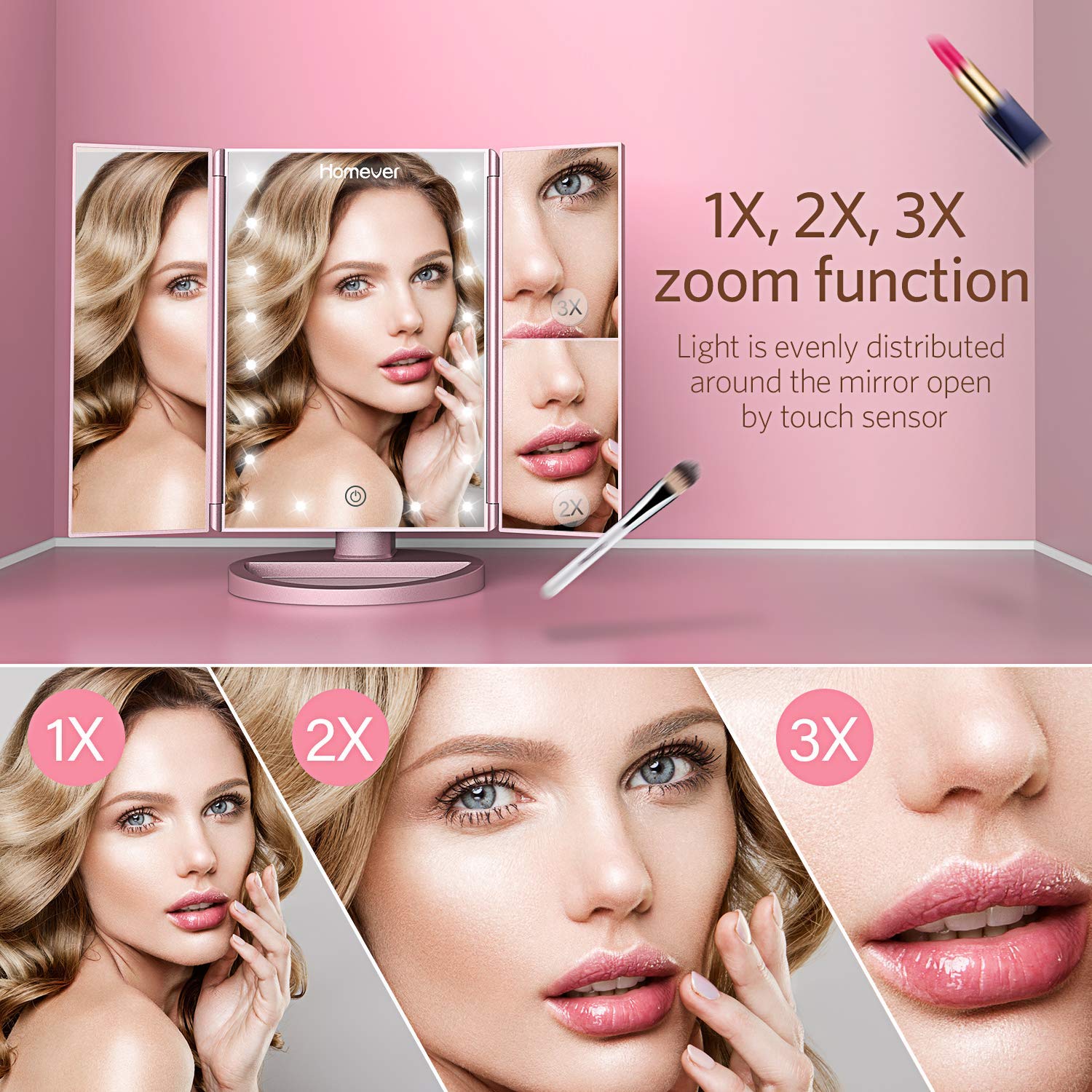 It can be powered by 4 AAA batteries for portability, or via USB cable. Meaning it can be used on the go or plugged into your makeup table.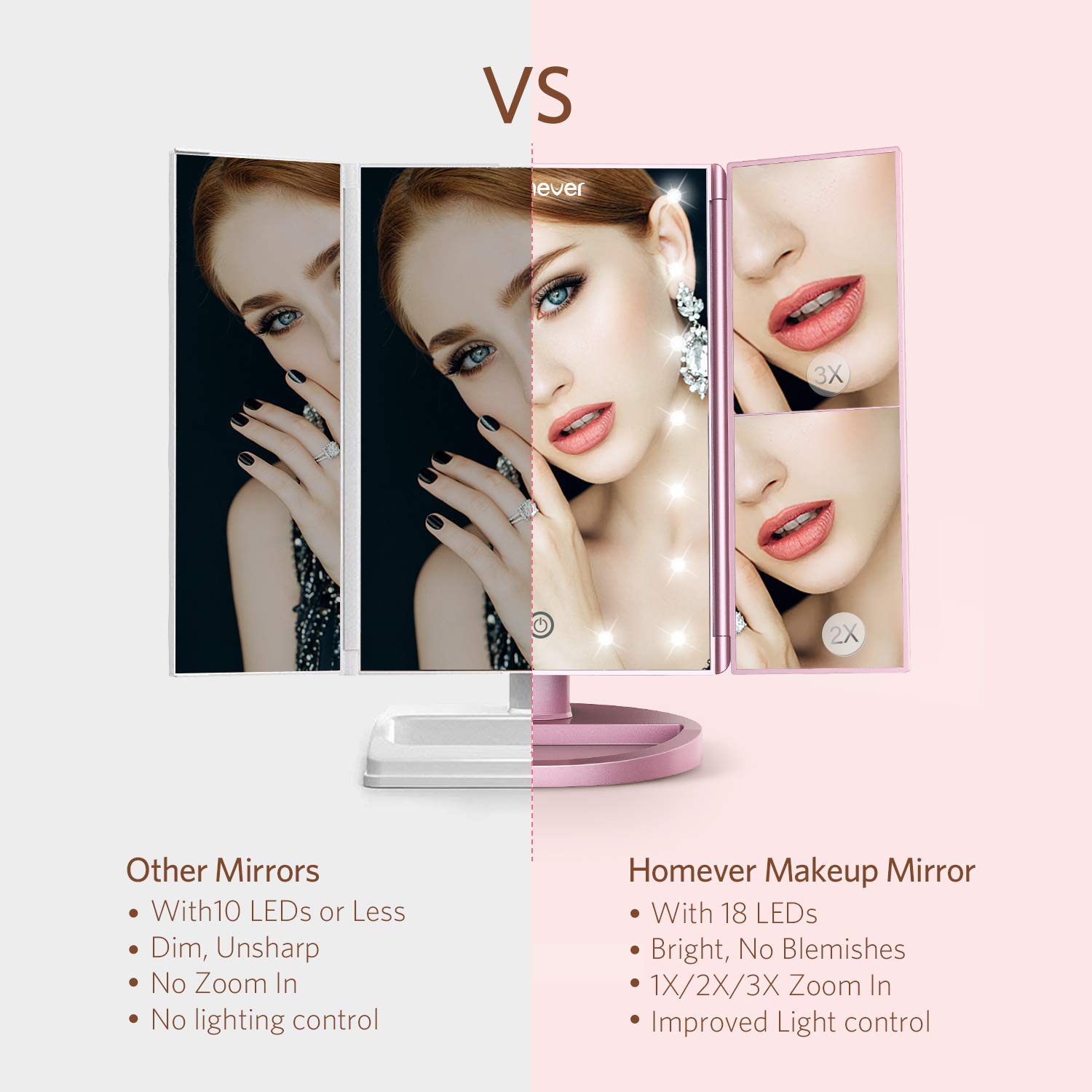 They believe in their vanity mirrors much they have also included a 12-month warranty.
amazon.com/Homever-Magnifying-Lighted-Touch-Screen-Rotation/dp/B07FCM5GGZ