In our latest review, we're going to take at these earbuds from Honor Choice the True Wireless Earbuds. First off, Honor Choice is a new range from the Chinese manufacturing company, you'll already be aware of the young brands products, if you haven't read our previous reviews before, you can here. Honor make high quality products for very very reasonable prices. Inexpensive doesn't mean rubbish. We were a little apprehensive when the company reached out to us, I personally didn't think a £35 set of buds would be up to much, these Honor Choice True Wireless Earbuds punch way above their weight and are now my go-to buds for streaming mixes from Mixcloud or playing my Spotify playlists. We've covered a wide range of earbuds over the last eighteen months if you want to check them out.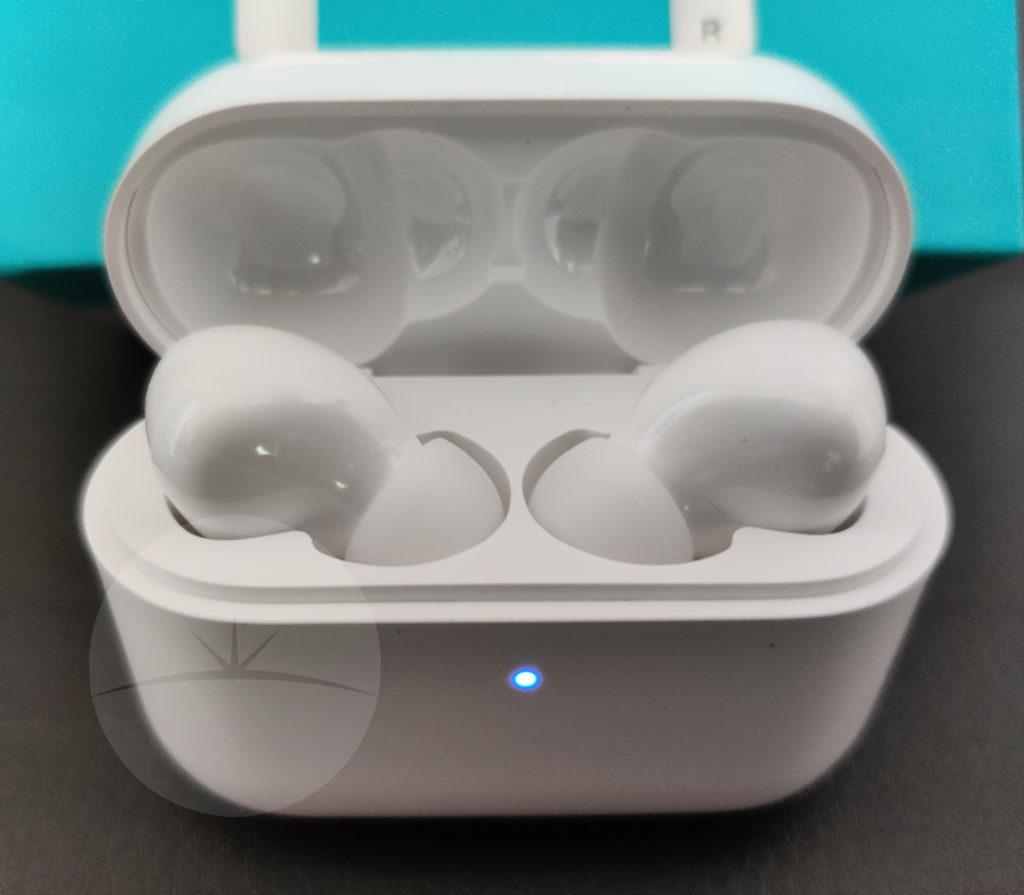 The small stem design make the Honor Choice TWE look different to the Apple Airpods thankfully. Although the average Joe on the street will still think these are from the "fruit company." Most of the components are housed around the base in a rather odd shape, but, we like it. The gloss plastic looks okay to me personally, the Honor Choice TWE only weigh 47 Grams. Dimensions are : 6.03 x 4.33 x 2.8 cm. Small, discreet, lightweight and stylish in an unassuming way. We dig it!
The charging box matches in a small lightweight gloss white plastic design also. The charging box has a spring loaded hinge which snaps shut in a reassuring way. The charging box can take a bit of abuse too, I've dropped it twice from the kitchen counter on to floor tiles and it didn't even mark it. The buds themselves fit nicely into their little home and don't rattle in your pocket or rucksack.  Although inexpensive the TWE here from Honor Choice are made superbly well.
The 7mm diaphragm speaker is carefully crafted and fine-tuned to deliver a full-bodied sound across the entire frequency spectrum. Vocals sound clear, the bass is deep and meaty, highs and treble are crisp. Cranked to 11 the music is still clear with zero distortion. Fantastic sound from £35 earbuds, we're really really impressed. The Honor Choice TWE only has a small single driver but manages to cut through and create a nice stereo sound-stage. Make sure you use the correct tips that fit, there are three included and the difference in fit makes a hugggeee difference.
Thanks to dual mic noise cancelling call quality is superb. The person on the other end can hear you great and you can hear them just fine too. It seems the two earphones have a total of 4 microphones, which are supplemented by digital signal processing technology to identify what the other participant is saying and to separate it from ambient noise. Very cool!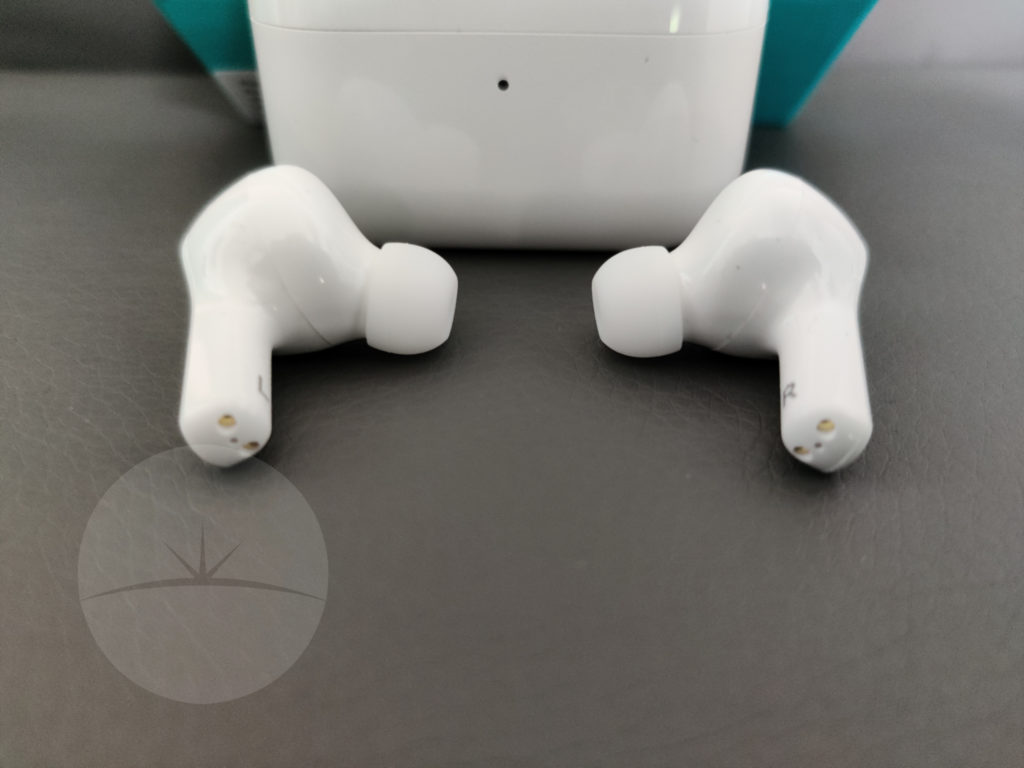 Verified IP54 Water and Dust Resistance with full protection against splashes or dust the Honor Choice TWE are a great companion for the gym, the IP54 rating obviously doesn't cover the charging box.
Thanks to Bluetooth 5.0 you'll connect near instantly but sometimes the connection does drop. In a straight line you'll get maybe 20 meters before you start to loose connection, going round a corner if a thick outdoor wall is between your phone and your buds you've no chance. We'd assume your phone would be in your pocket anyway.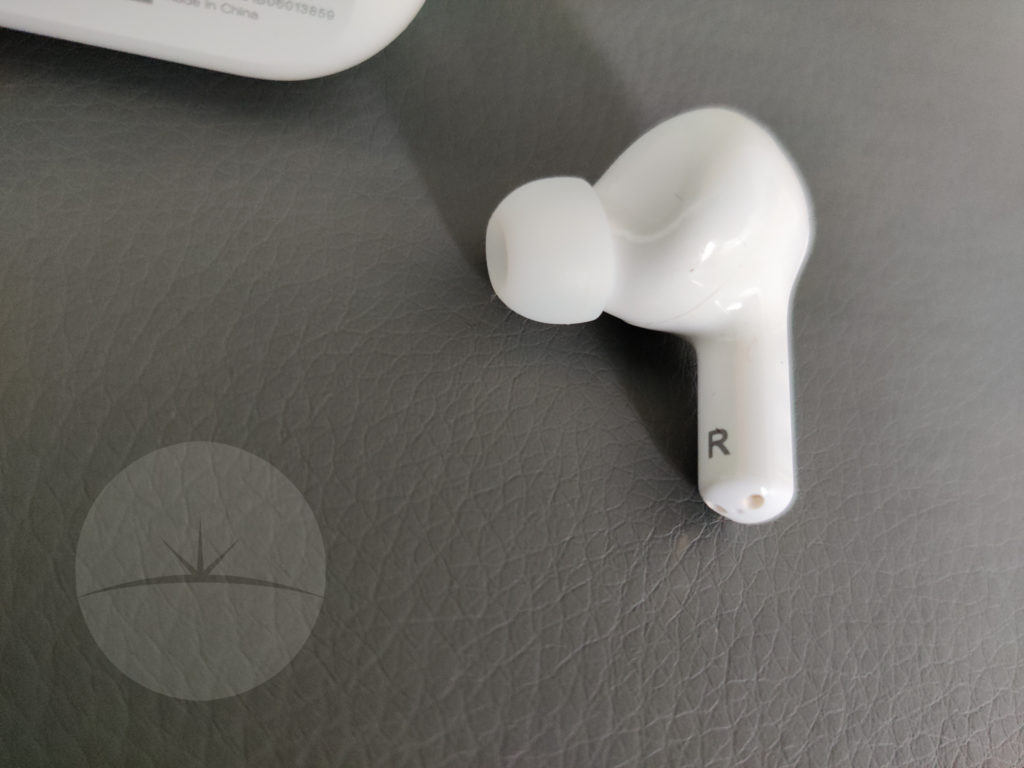 The touch gestures take a lot to get used to and sometimes when you're adjusting the fit you'll skip back or pause by accident.
(1) Press the R/L button for two consecutive times to pause.
(2) Press and hold the R button for 2 seconds to play the previous song.
(3) Press and hold the L button for 2 seconds to play the next song.
Play: The indicator is off.
Pause:The indicator blinks white once for every 5 seconds. (The volume is controlled on the phone. There's no volume rocker on the buds themselves.)
Answering a call: Press R/L twice to answer the call.
Hang-up: Press the button twice.
Incoming call, outgoing call, the white indicator blinks twice for 5 seconds.
Cancel outgoing calls: Press the button twice and the white indicator blinks twice for every 5 seconds.
To reject an incoming call, press and hold the button for 2 seconds and the white indicator blinks twice for 5 seconds.
When your phone is connected, you can press and hold the button three times to use Google Assistant or Siri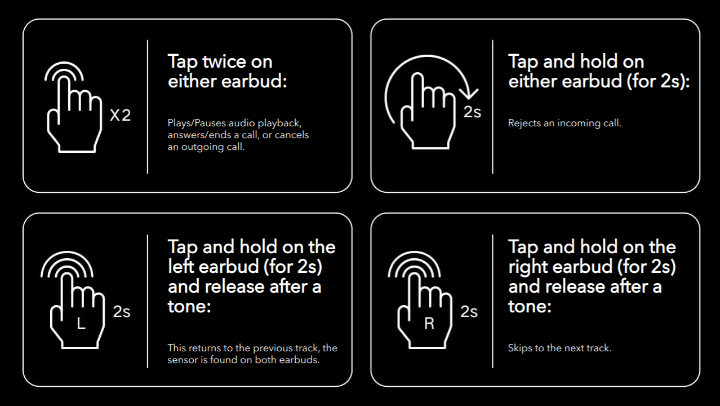 The product images and documentation claim 24 hours of playback. Initially I thought this was a broad statement to make but let me explain. The buds themselves will last for 6 hours which is nearly exactly what we found after weeks of use. The charging box holds enough power to charge the buds three times, which is 18 hours add that to the original 6 and you have 24 hours of playback, yeah maths baby! We're so happy to see charging the box is via USB-C!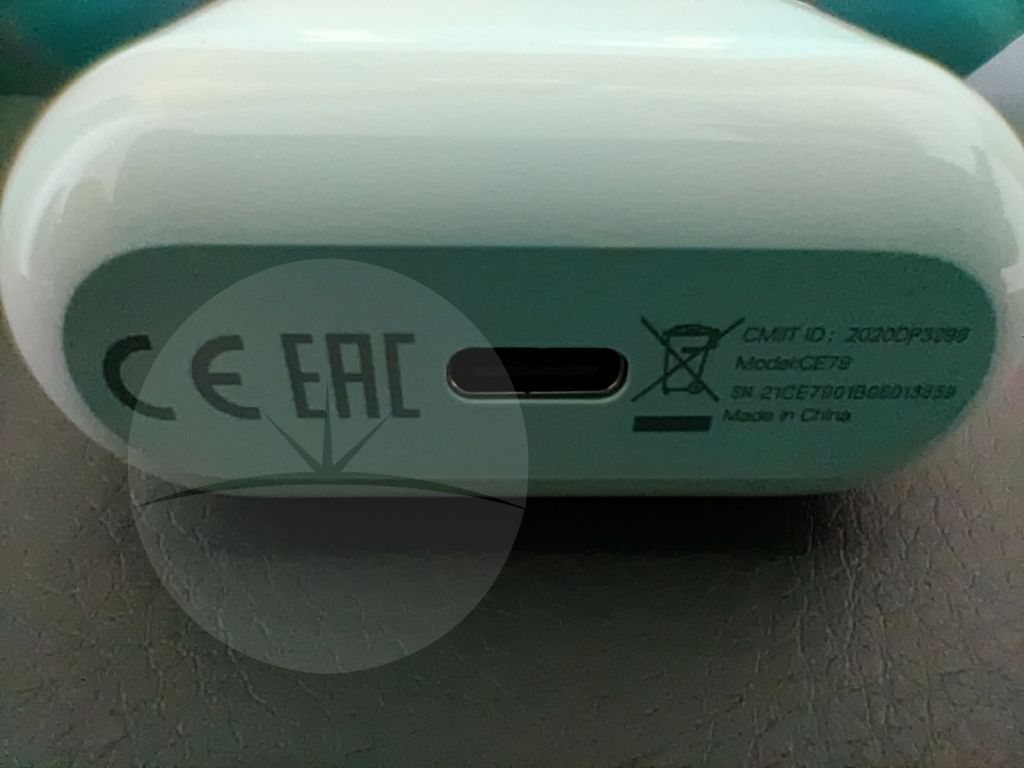 If you've read to here, you'll notice we're more than happy to recommend the Honor Choice True Wireless Earbuds, these are now my go-to buds for listening to tunes on the move or even in front of the laptop writing other reviews. For the price, these badboys punch way above their weight and even sound better than earbuds four times the price. Just make sure you use the correct fit tips to enjoy the premium sound. I just jumped onto Amazon and noticed you can grab these TWE from Honor Choice for under £30 if you have Prime. I wouldn't even shortlist these if I was in the market looking for wireless buds, I'd just go right now and buy them.