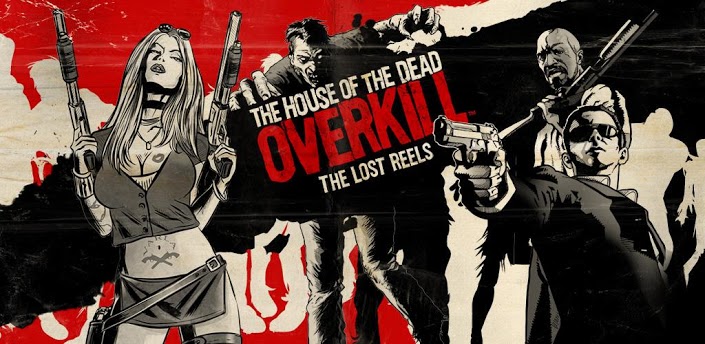 House of the Dead Overkill – Review
The House of the Dead: Overkill – The Lost Reels was originally a Wii game, like a zombie this game has come back from the dead and you can tell this from the dated, clunky and bland graphics while you play the game. But I feel this adds to the overall feel of the game. When I play this kind of shooter sometimes you want some nostalgia, and this game has it in buckets. This is one of those games which needs headphones, you get the full atmosphere of the game and also makes killing zombies more awesome.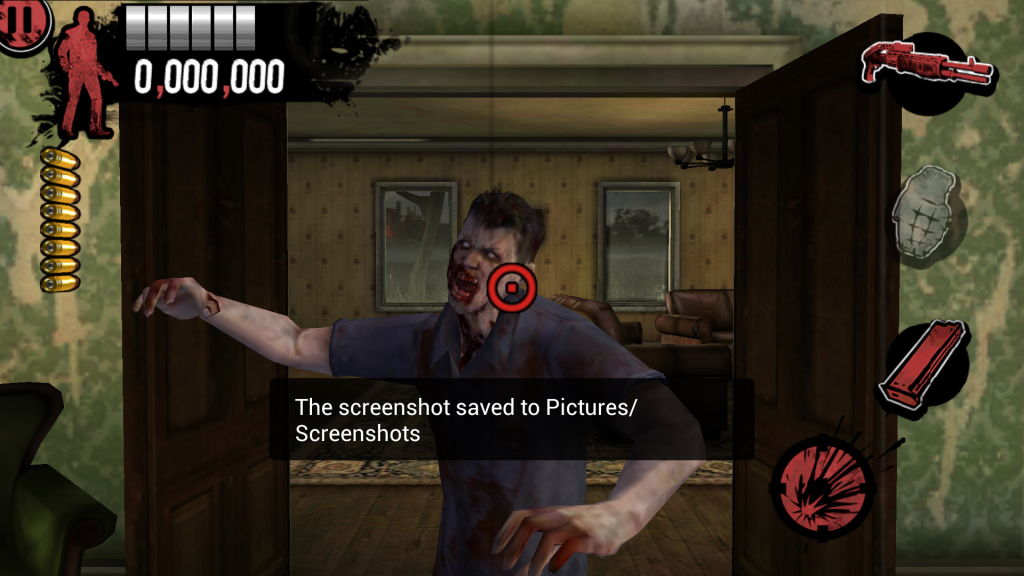 I feel my review might be slightly biased, as I'm a massive fan of B movies, horror ones especially. This game has b-movie all over it, headshots I have found are the keys to success. Without this skill, you'll quickly become overwhelmed on the tougher levels. Zombies come at you from all directions and in a variety of shapes and speeds, from hulking fatty's who can take more then a few body shots to smaller running targets who can be tricky to pick off. As with the original there is no movement control, you simply point and shoot. You get moved around after you have finished that stage of the game. You can switch between the 2 weapons, which can be upgraded further into the game.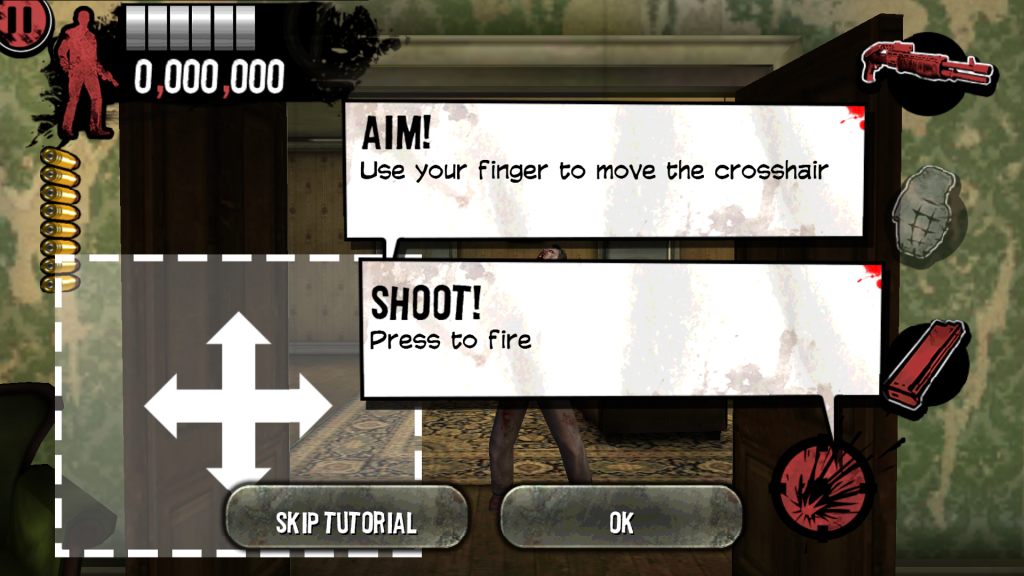 The game controls are almost an exact port of the light gun controls for the original Wii game. There are bonus kash (*sigh*) stacks to shoot, as well as health boosters and temporary time-slowing power-ups to help you clear zombie infested areas. You'll acquire more kash (as i'm sure you've guessed, that isn't a typo) from successful runs through each level. This can then be spent on gadgets, powerups or weapon upgrades. You get 2 different game modes Story Mode and Survival Mode. There is no need for an explanation, Survival Mode is a never ending bombardment of zombies and story mode is a poorly scripted bombardment of zombies.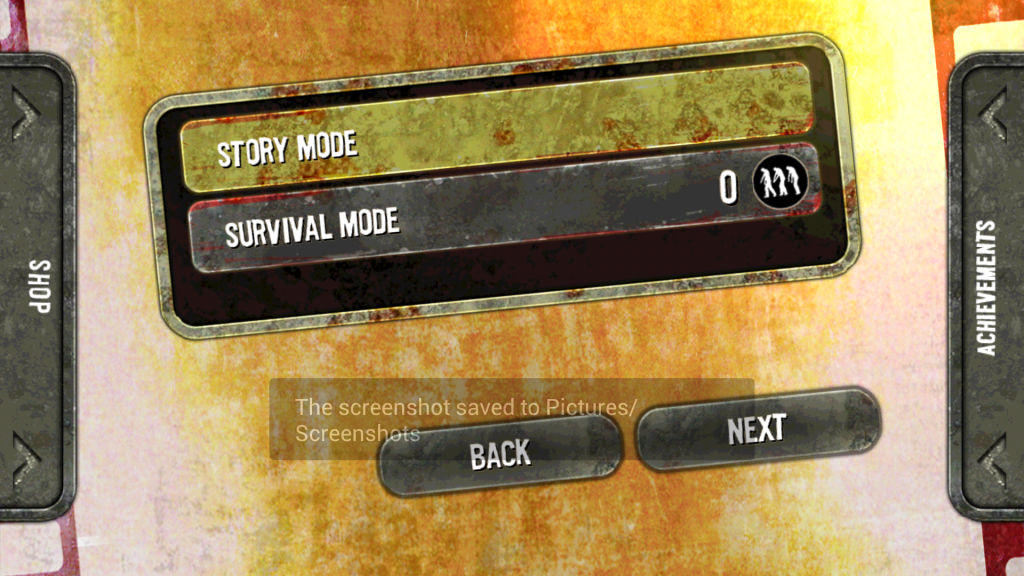 There is the obvious inclusion of IAP, so you can if needed get through without. But I will let you know beforehand you will need to spend some dough in order to complete the game. This is the constant disappointment of in-app purchasing. I have also been told by a friend that you have to purchase the final level! As there are only three levels overall, and the game costs £2.99 as it is, this seems quite high. The House of the Dead: Overkill – The Lost Reels is quite a decent arcade blaster that will undoubtedly scratch your itchy trigger finger.
Link for the game is below: