Mobile Phones Direct launch Parental Safety series for Safer Internet Day
Mobile Phones Direct launches their definitive guide to parental controls encompassing 'How to' guides as well as app recommendations from leading experts.

The succession of articles puts control in parents' hands by sharing specialist tips, tricks and guidance.

Safer Internet Day 2018 will be celebrated globally on Tuesday 6th February.
Mobile Phones Direct have launched a blog series covering the importance of internet safety, in time for the globally recognised Safer Internet Day. Following recent criticism of YouTube Kids for failing to catch the inappropriate content that had made its way onto the app, Mobile Phones Direct wanted to raise awareness of parental safety methods and support parents that may have concerns of their child's online safety.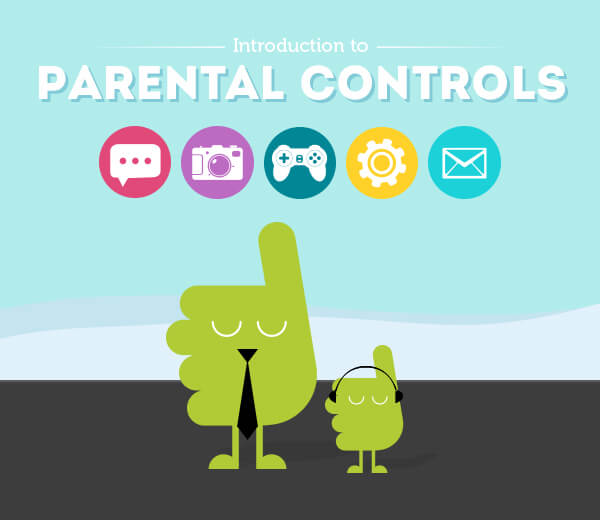 Safer Internet Day aims to promote the safe and positive use of digital technology for children and young people. The global campaign is coordinated in the UK by the UK Safer Internet Centre. This year's slogan is "Create, Connect and Share Respect: A better internet starts with you", and people are encouraged to get involved with the #SID2018 social media campaign. There are over 900 supporters across the country, including schools and colleges, businesses, government organisations and police forces. Alongside answering frequently asked questions and providing detailed guides of how to apply parental controls, Mobile Phones Direct has recommended age-appropriate gifts and shared the very best parental controls apps.
Mobile Phones Direct also teamed up with a variety of technology and toy experts across to really understand age-appropriateness.
Featuring expert advice from BBC and Unloaded gadget reviewer, Tom Cheesewright, Clare Palmer of Hello Soda, the company behind Online Them and toy experts Mulberry Bush, the blog series empowers parents by providing them with guidance from the people who in the know.
James Carr, Chief Operating Officer at Mobile Phones Direct, said: "As technology becomes smarter so do malicious users who could expose children to harmful content. Although parental controls are not a new concept, the awareness surrounding them means that they are often overlooked when they should be utilised. "We hope that our blog series answers parents' questions and provides useful knowledge that can help to keep their children safe on mobile devices."
Estelle Lloyd, Co-founder of kids' entertainment app, Azoomee, said: "The theme for Safer Internet Day 2018 calls on us all to Create, Connect and Share Respect: A better internet starts with you. This is especially true of parents. We set the example to our children, we buy their devices, pay for their data plans, guide their choices of websites, games and apps. "There's a reason why certain services are aimed at users 13 years and older. Teaching our kids to be smart, safe and kind online starts at home."

The Parental Safety series is available at: https://www.mobilephonesdirect.co.uk/blog/parental-safety?utm_source=parentalcontrols