As everyday journeys begin to increase after a year of suspended travel, Petal Maps has a range of updated features which help provide a smoother travelling experience for users.
Huawei, the world leading technology company, has announced that its successful mapping and navigational tool, Petal Maps, is now available on the newly released Watch 3 and has multiple new features to make travelling easier than ever before.
Now available to download from AppGallery on HUAWEI Watch 3, Petal Maps provides convenient navigation information directly onto the smartwatch, making it more convenient than ever for users who are walking or cycling to easily access directions by glancing at their wrist.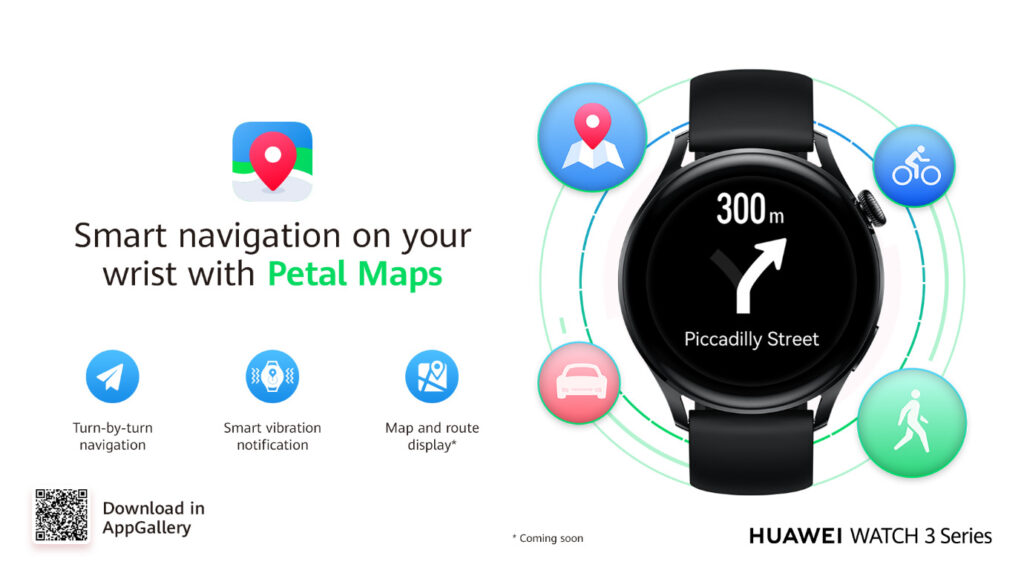 After months of working from home for many, daily routines are slowly transitioning to normality and people are starting to travel more. Petal Maps Version 1.9 brings several new features which can help to ease the shift to post-pandemic daily life by providing additional ways for consumers to make their journeys seamlessly, with new traffic condition updates, immersive weather layers, satellite maps, driving navigation and favourite place lists. The new features include:
Commute cards 
This feature allows users to quickly navigate their way home in the most efficient way possible. Petal Maps allows users to input the location of their home and office and set up the shortcut cards for quickly checking commuting time and route, with the enhanced navigation now covering options for driving, walking and cycling as well as public transportation routes. Home and workplace information is stored only in the app and is subject to rigorous privacy safeguards.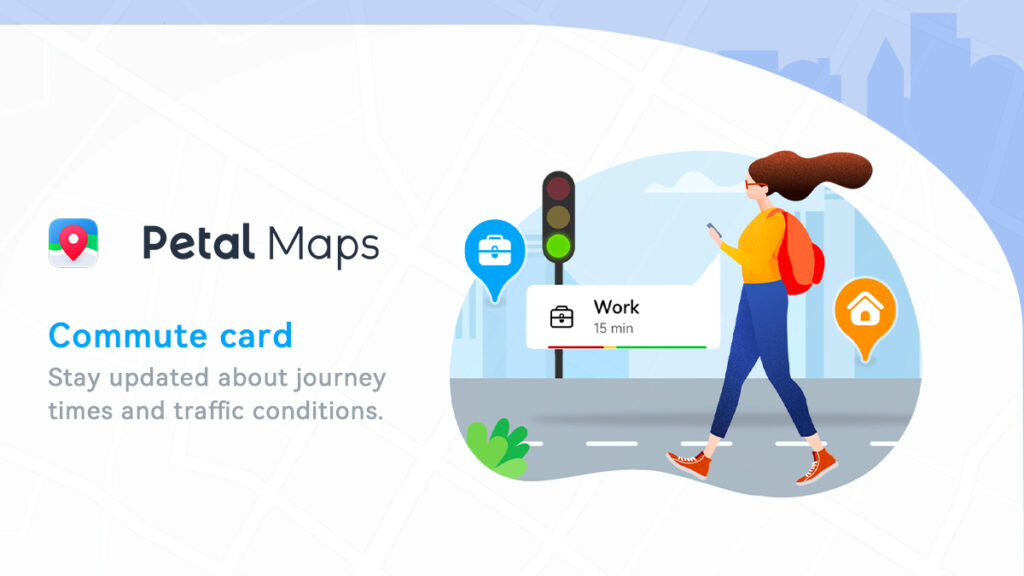 Weather Layer
The new weather layer feature will give users a detailed insight into the forecast of where they are travelling, with stunning animated features. The new and improved addition means that weather information will be directly displayed on the map with engaging animated effects such as eye-catching storm alerts.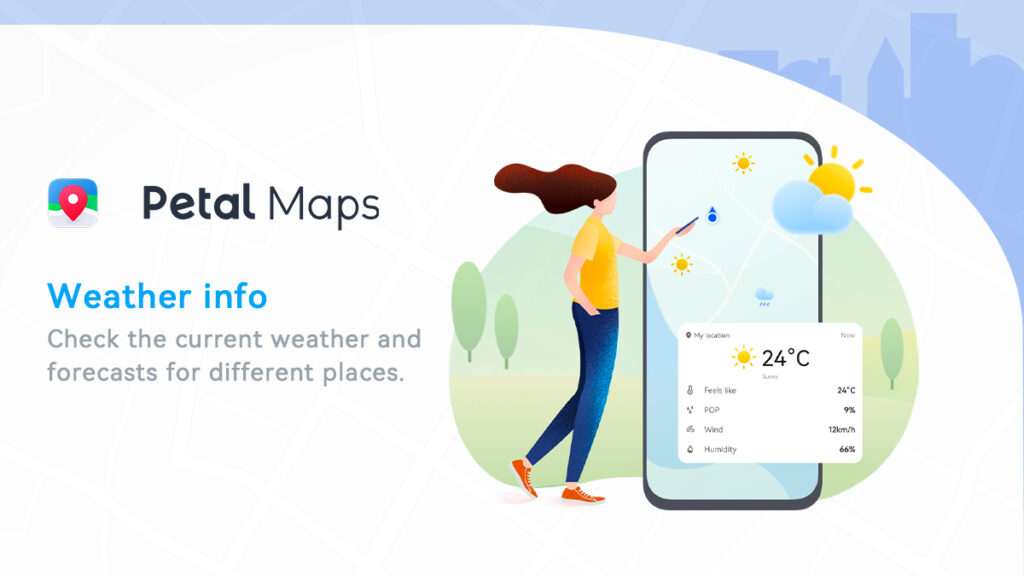 Satellite Map and Terrain Layer
The new and improved Satellite Map is available in Petal Maps and allows users an intricate look at the landscapes they are travelling to via satellite imagery. The high-resolution map allows users to identify geographic features with pinpoint accuracy, while the Terrain Layer enables users to get the lay of the land whilst exploring outdoors.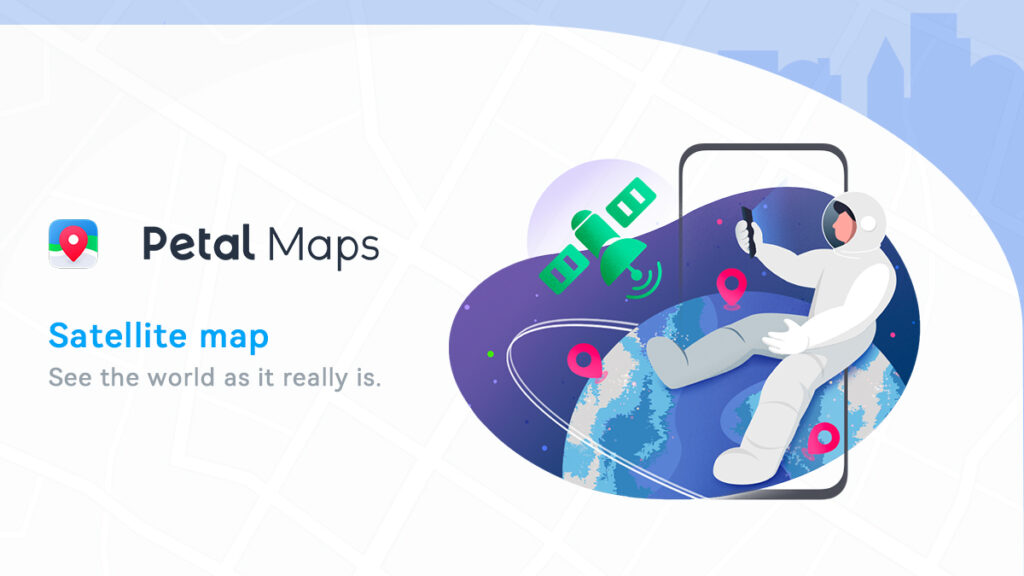 Real-Time Traffic Conditions
The new update has introduced easy-to-follow rainbow colours which help indicate the traffic speed ahead which users can see at a glance. Additionally, drivers can also look forward to the enlarged intersection map displays, making navigating complex intersections remarkably easy.
Anson Zhang, CEO Huawei CBG UK, said: "With employees progressively going back to work and journeys increasing, our Petal Maps update couldn't have come at a better time. The seamless technology and navigation system allows users to get to work, to meetings and back home with the greatest ease – and with Petal Maps now available on the Watch 3, this latest version – as well as upcoming ones – are bound to surprise users with their amazing features."
Since the launch of Petal Maps in October last year the software continues to bring users a better, differentiated and localised experience. Petal Maps is available in more than 140 countries and 26 navigation languages, with over 2.7 million users in Europe.
Petal Maps is available for all Android smartphones and can be downloaded from both Google Play and AppGallery.