We're delighted to help promote this fantastic iClever holiday deal. Who doesn't like freebies?
iClever devotes to the design and manufacture of bluetooth headsets, cell phone batteries, phone cases, cell phone mounts. mobile phone and tablet accessories, computer peripherals. At iClever, our overarching objective is to satisfy each and every customer with our eclectic gamut of quality products at unbeatable prices with unrivalled service.
Deal:  Buy an iClever smart USB charger, get your choice of freebies
The highly rated iClever BoostCube 40W 8A 4-Port USB Travel Wall Charger with SmartID Technology and Foldable Plug:  http://www.amazon.com/dp/B016ZNTUQA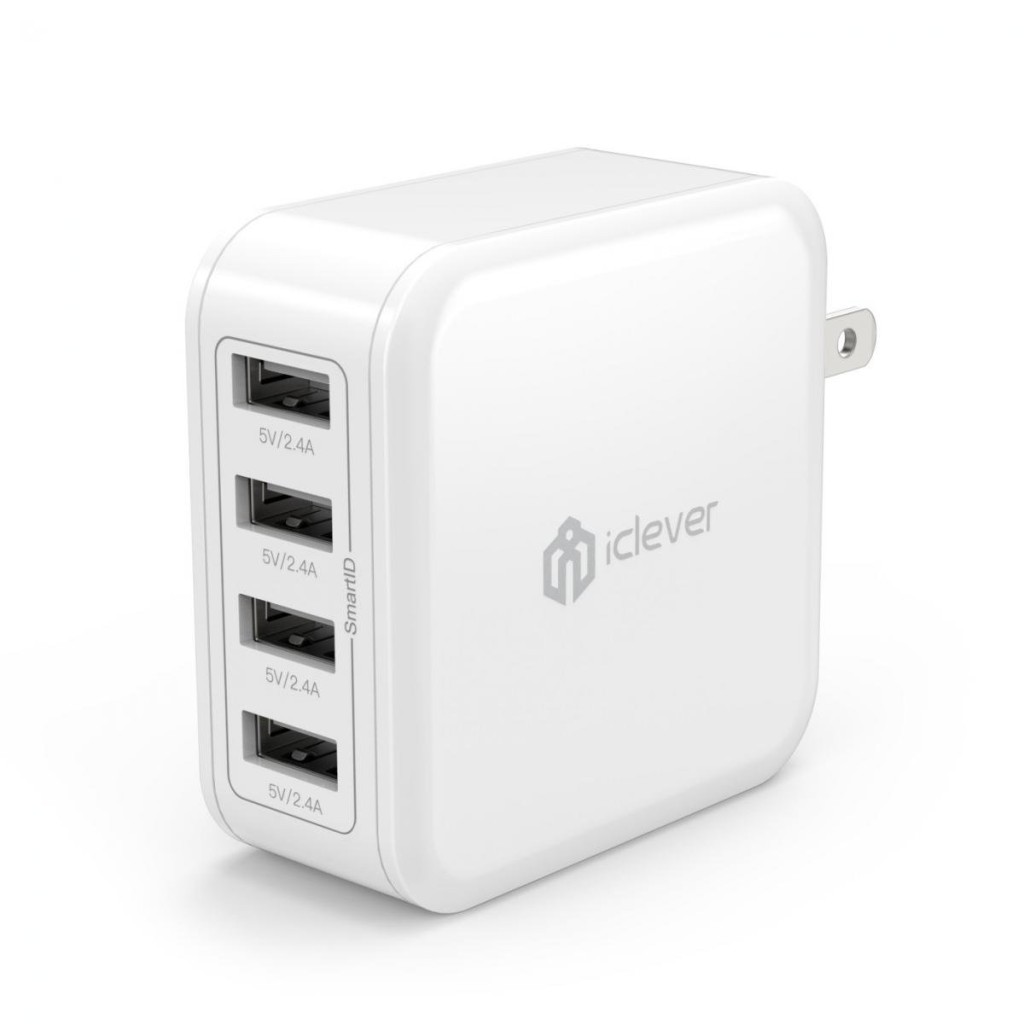 Features 4-Ports.
iClever – Top 10 Amazon Bestsellers for Cell Phone Chargers

SmartID Technology: recognizes the electronic device and maximizes charging efficiency. Charge faster and save time

Powerful Capacity & Compact Design: 40W/8A 4-port output provides the fastest possible charge up to 2.4 amps per port for any 4 USB-enabled devices simultaneously. 2.44 x 2.44 x 1.12 inches size with foldable plug, most compact 4-port charger in the best-selling market

Safe Guarantee: Contains multiple internal protection mechanisms to guarantee safety. Hidden blue LED indicator confirms whether USB charger is properly connected

Reliable and Friendly Customer Service: Ready to respond within a 24 hour time frame. 30-Day Money Back Guarantee, 18 Month Replacement Warranty and Lifetime Support Guarantee
FREE iClever BoostDrive 48W 9.6A 4-Port USB Car Charger with SmartID Technology: http://www.amazon.com/dp/B00VK1NHVC
CODE: XMASGIF1
or FREE iClever BoostLink 3 Feet Nylon Braided USB Cable with Apple MFi Certified Lightning Connector: http://www.amazon.com/dp/B0177JGYNI
CODE: XMASGIF2
or FREE iClever BoostLink 6-Pack Premium High Speed Sync/Charge USB to Micro USB Cables: http://www.amazon.com/dp/B013OI4A8C
CODE: XMASGIF3