Incipio S8 Cases Review
Incipio are a big name in the cases game, so I thought it would be best to grab some of their cases for my S8 and give them a go.
Octane Pure Case
This is currently my daily driver. It's one of the thinner cases, and has a great honeycomb design around the edges to help with grip. The cloudy back also looks pretty good, and adds another good dimension to the look of the phone.
I kept using this case as I wanted a slim fit case, that didn't add much bulk to the phone, showcase the phone itself, could hold up to a pretty standard accidental drop, didn't impact any of the Edge-specific features, and didn't have a loose or awkward fit.
This case met all of the criteria for a really good price of $18.74.
incipio.com/cases/smartphone-cases/samsung-smartphone-cases/samsung-galaxy-s8-cases/octane-samsung-galaxy-s8-case.html
DualPro Case
This case is a two-layered design, with a soft rubber inner piece and the bright blue (other colours are available) harder shell. But I was surprised by how little the width of the phone was effected by this bulky looking case. The one thing this case brings me is the sense of sturdiness, and that it's strong enough to survive a drop.
I am normally worried about the case lip going to far over the top of the phone. This has in the past effected the Edge ability and the fingerprint reader on the back. But this case finishes just above the phone, so in no way affects any of those.
Overall, it's a great product at the fair price of $22.49.
incipio.com/cases/smartphone-cases/samsung-smartphone-cases/samsung-galaxy-s8-cases/dualpro-samsung-galaxy-s8-case.html
Silver Prism
I was a little disappointed with this case, it doesn't have the same quality feel that other Incipio cases do. When I put my S8 into the case, the polycarbonate shell didn't fit fully around the TPU insert which was a little concerning to me. I felt it detracted from the overall look of the S8.
The USB-C port had no issues fitting cables from any of the accessories I had. The headphone jack is a normal cutout, so any over large connectors may have a bit of trouble going in. The volume and power buttons on this case were a little stiff, which made it hard to know if a button worked. The volume buttons are a little better than the power button, but still difficult to press in the end.
Overall the poor fitment of the polycarbonate shell matched with the extra stiff buttons didn't produce a good case. You can grab it for $18.74.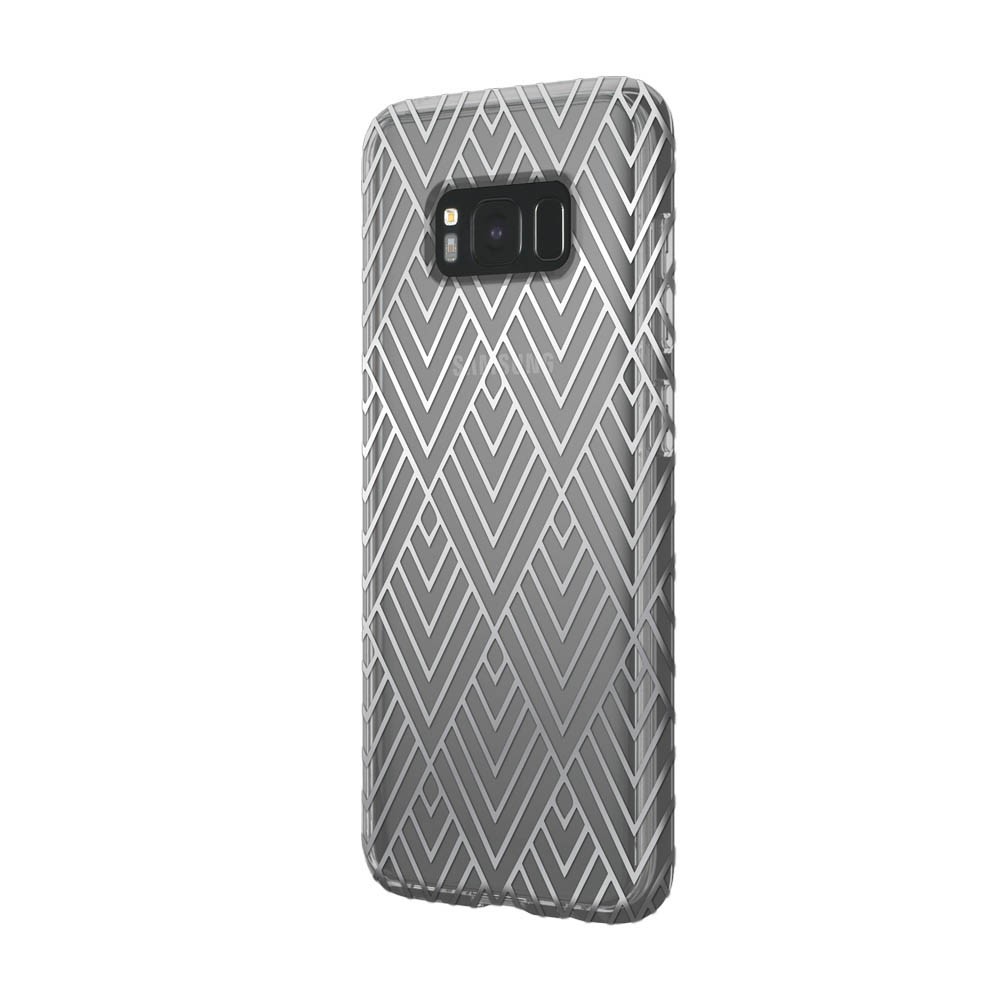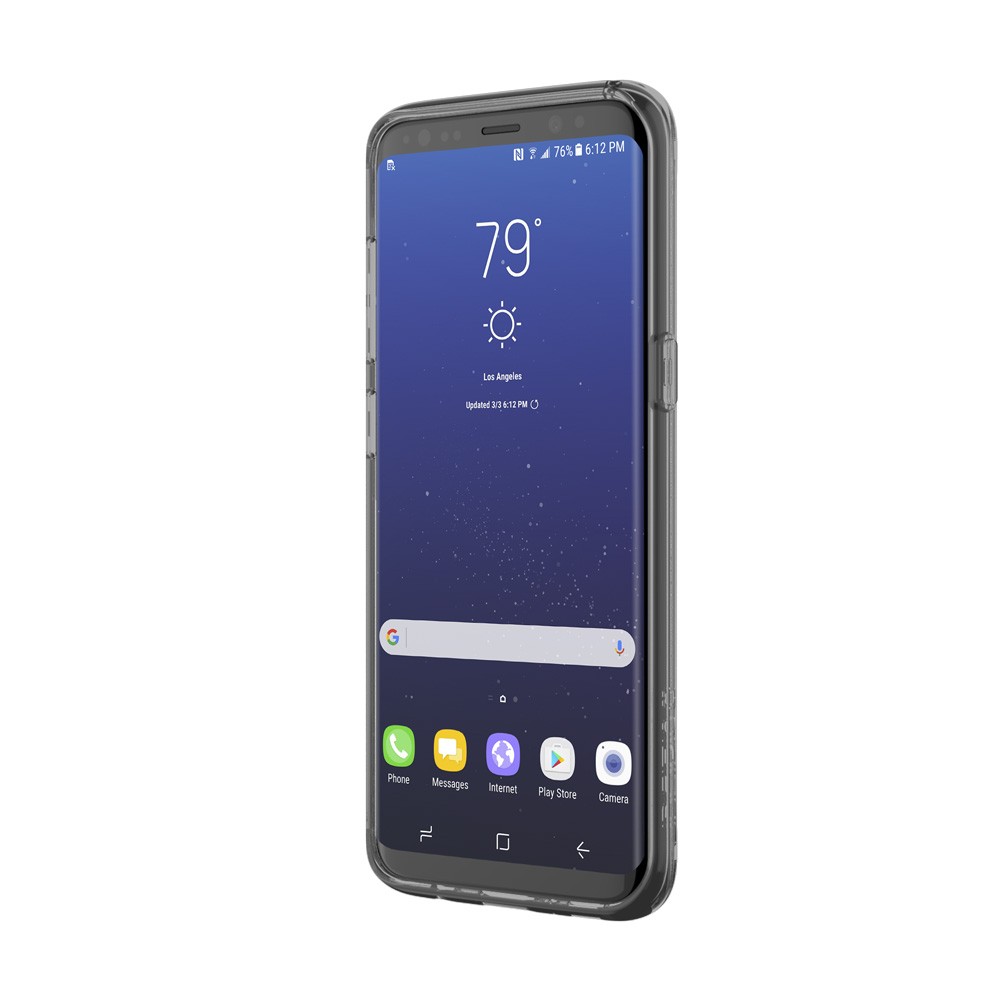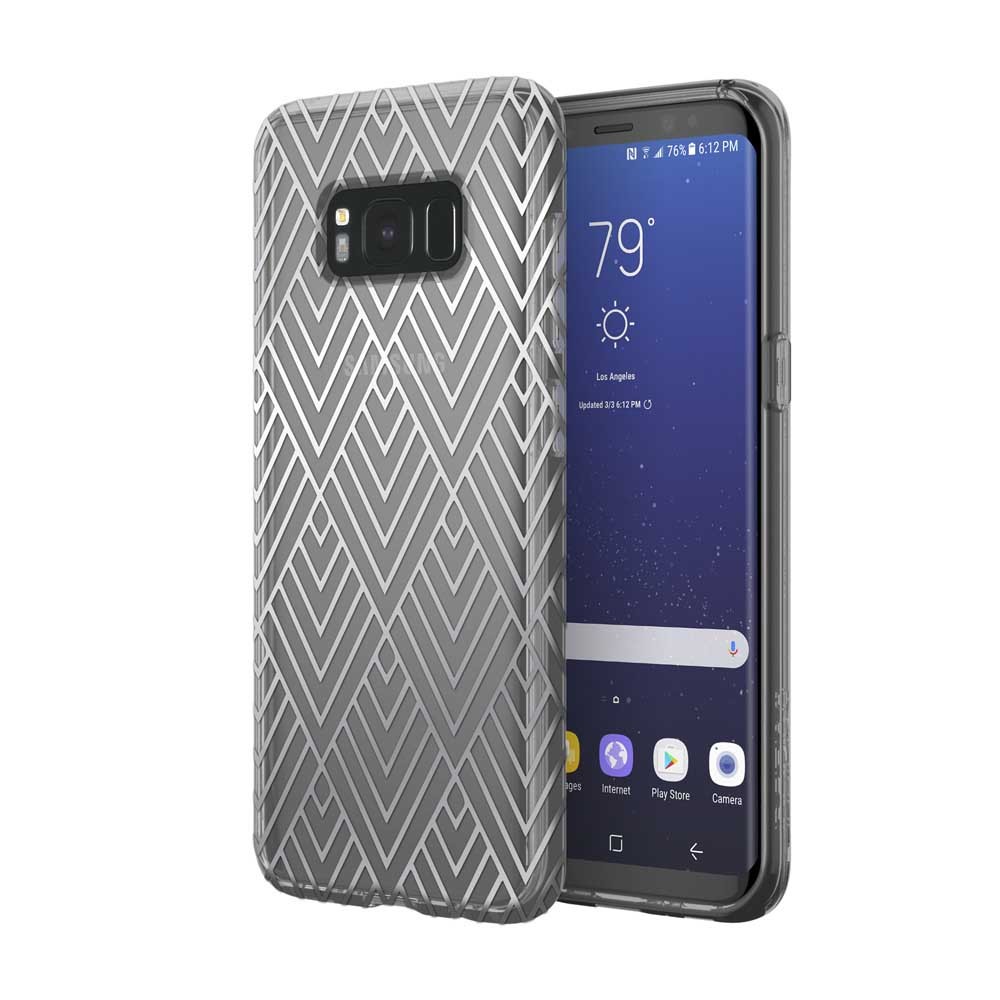 incipio.com/cases/smartphone-cases/samsung-smartphone-cases/samsung-galaxy-s8-cases/samsung-galaxy-s8-silver-prism-case.html