With a modular travel system powered by Velcro and a built-in vacuum compression bag, GOBAG 2 squeezes every bit of air out of soft gear so only carry-on luggage is required!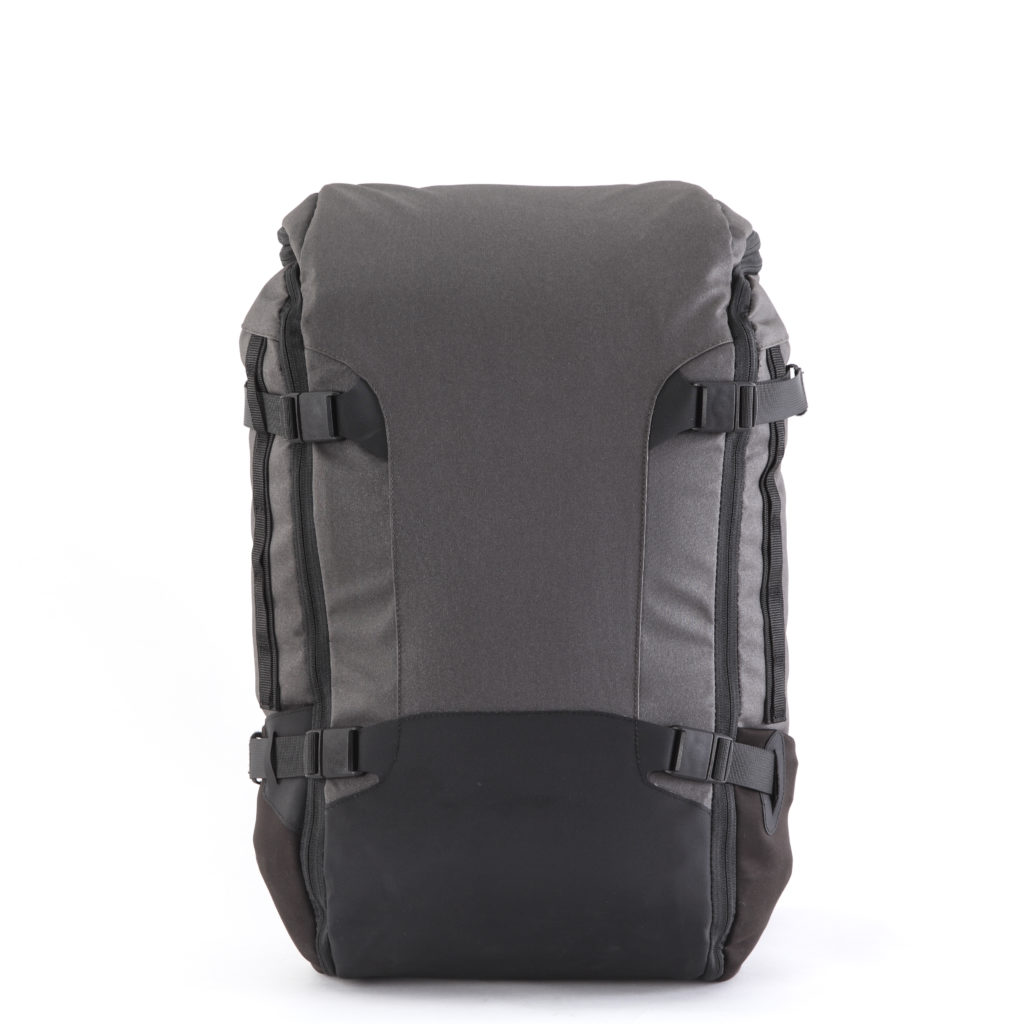 See the video of the GoBag 2 in action here
Following the successful launch of the original GoBag in 2015 on crowd-funding platform Kickstarter, with almost 2,500 backers from all over the world, the team are back with the new and improved GoBag 2 launching on Kickstarter today (7th November 2017) at 5pm GMT.
After struggling to find a suitable bag to take as a carry-on on cheap flights across Europe, the GoBag was conceived. The GoBag 2's design is an incredible fusion of travel bag design and dry-bag technology. The sturdy bag has a modular system powered by Velcro that allows the bag to be customised for each trip's needs, and the built-in vacuum compression bag squeezes every bit of air out of soft gear such as clothing and towels to make more room for everything else.
The fully removable Max Pack dry bag stored within GoBag 2 is a welded bag made from TPU coated nylon which can be compressed by hand (or with a vacuum using the check valve if serious space-saving is needed) to free up oh-so precious interior space. Its carry-on size means no waiting around to check in your luggage, no delays at the luggage carousel, no lost baggage and no exorbitant checked baggage fees. To top it all off, it is built to last with everything housed within a weather-resistant coated nylon fabric that can take a beating and keep coming back for more. So whether you are traveling on business, for a family holiday or an adventure of a lifetime, you can carry less, but experience much more – #PackSmallThinkBig.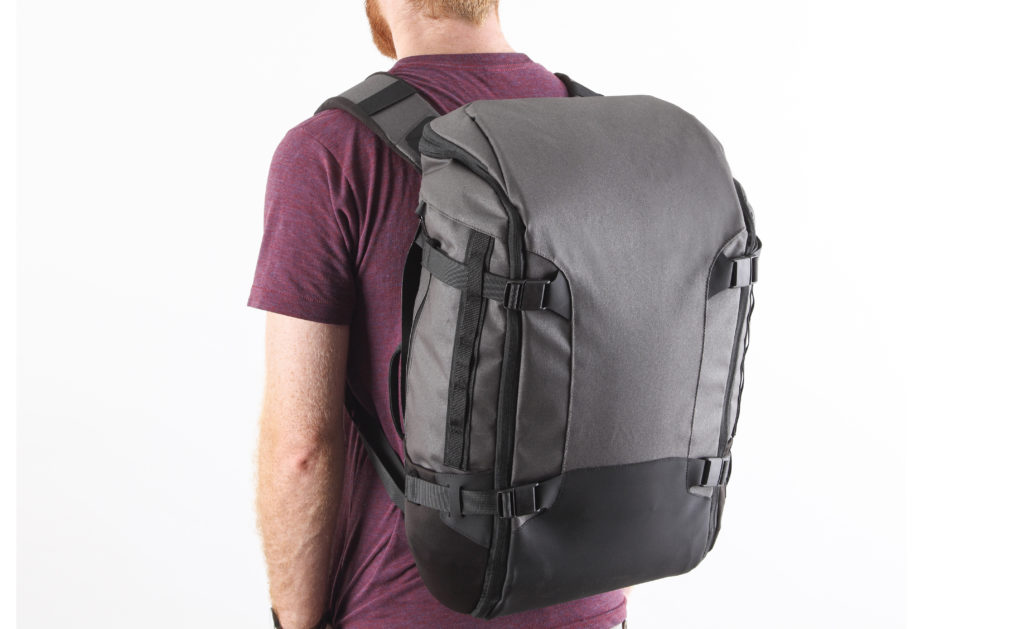 Hypalon is placed over areas of maximum wear like the base, offering the ultimate in abrasion protection and GoBag is constructed from TPU Coated Ballistic Nylon, a waterproof material used to make inflatable power boats. The Full Edge Zip, which runs along the outer edge of the front and side panels, is a 2.5 metre long, durable YKK zip and the pull strings from high tensile strength para cord – no flimsy plastic zips here!
With six different ways to open your bag, items are easily accessible so no need to dig around at the bottom again. There is even a new secret pocket at the side of the GoBag 2 which is perfect for storing passports, tickets or any other valuables. In addition, it features an integrated wash bag, no more wasting time at airport security as liquids and pastes are easily to hand and stored together. The wash bag can be easily removed from its Velcro attachment allowing travellers to move speedily through the airport and the 15 inch laptop pocket has a quick release pull so your laptop is easily accessible whenever you need it.
GoBag 2 will be available on Kickstarter from 7th November 2017.
Early Bird Offer! The first 100 backers will be able to get their GoBag 2 for just £115 ($150), a huge 37% off the RRP of £180 ($238). Both of these prices will include shipping.
About GOBAG
In 2013 GOBAG founder James Fyfe searched for a bag that he would be able take as carry-on all over Europe on cheap flights and was frustrated that he couldn't take everything he needed as hand luggage. His budget but functional solution was to pack all his clothes in a bin bag, vacuum the air out and zip tie the end. He thought "There's got to be an easier way to do this…"The GOBAG was born.
Two years of sketches, sewing, testing and refining followed until the GOBAG was launched on crowd-funding platform Kickstarter. Things moved quickly and GOBAG reached its goal in just a few days and it was eventually 663% funded with almost 2,500 backers from all over the world.