I'm a little obsessed with coffee. Most mornings start with a flat white from an amazing local coffee bar, but at home I've always just settled for instant. Sure, the French press has been tried – a few times – but the coffee just isn't that good and I wind up abandoning the experiment. You know exactly what I mean too; that sediment-y, sludgy taste that is bitter in all the wrong ways. We've tried the Tassimo for a while, but found the taste was really very stale, so when Luke sent me a link to It's American Press and said we were testing this innovation I demanded I get this review!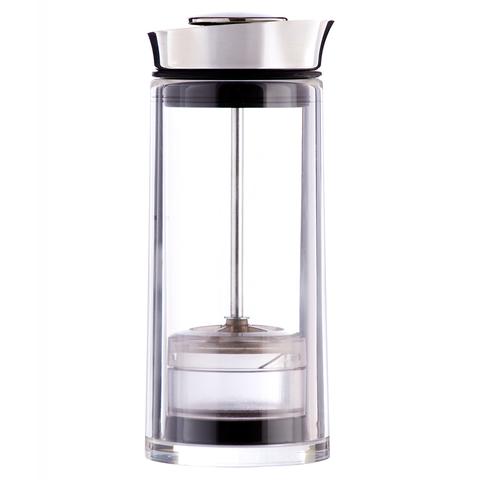 So, what is this re-imagining of the classic press? Let's start with a French press – you pour water over ground coffee, wait a few minutes and press the bean-slurry to the bottom. Typically the mesh isn't fine enough to contain every bean particle, and the coffee ends up tasting muddy. It's American Press, however, has a capsule that you load with your favourite bean and then press down through the water. You're creating pressure – that pressure is extracting all the best, cleanest flavour from your ground coffee, and it's happening in less time than a traditional cafetière.
Out of the box, this kit is ready to go – unless you're like me, underprepared and impatient. I wanted to try it, but all I had was some coarse-ground, stale, and old Starbucks beans. You get a little 'Getting Started' guide with It's American Press; I couldn't wait so I loaded the capsule with 4 tablespoons of coffee I wouldn't dare use in a French press and did as the box said. You have to pre-infuse the capsule by pressing it just into the water. It looks pretty sweet at this stage because you can see the pressure in action, forcing your clear, hot water through coffee and out of the top of the mesh all brewed and dark. If Jesus was a hipster, this would be the new 'water into wine'. You infuse for a bit, then press all the way down. Later on I discovered that a finer grind is really not the way to go. Don't try that, your wrist will hurt for the next ten minutes.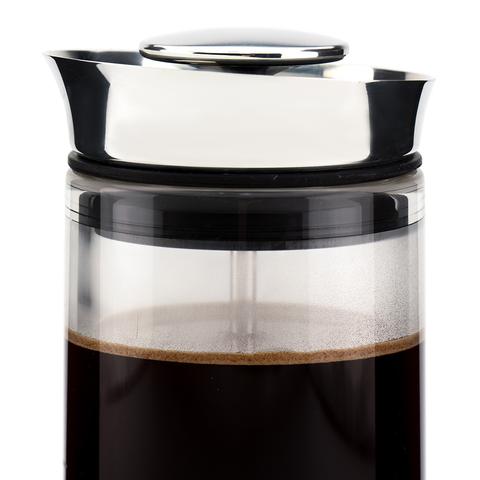 Taste-wise, I was impressed from the start. That old, stale coffee I used? Somehow this little device turned it into an acceptable, americano-esque drink. I bought fresh beans the next day from Taylor's (shout out Taylor's!) and tried again – I adjusted my grind a little and shortened my brewing and pressing time – and it was amazing. If you prep your beans whilst your water is heating, then the actual brew time is around 2 or 3 minutes. I know I'm gushing but honestly, if you'd told me it was an americano from a good coffee house I'd have believed it. Clean up is a breeze too, you just unscrew the capsule and dump the grounds out. A quick rinse and you're away. I kind of love that it brews exactly one good-sized mug too; I used to hate cleaning the liquid mess out of my French press, but the grounds in the pod are kept pretty compact and solid.
Okay, time to talk money. Yes – this is expensive. But my goodness, it's worth it! When we got our Tassimo, it was about the same price and it's been sat in the cupboard for the last few years. I have been using It's American Press every. single. time. that I wanted a coffee. You get a cup of coffee with a consistent taste in about 3 minutes, and the only additional cost is buying a bag of beans. There's no electric input, no expensive proprietary capsules, and you can choose your preferred bean – we're using Beanberry Javascript and grinding at home using the super-cheap and effective Kabalo grinder. It's American Press was a huge Indiegogo hit for good reason and this is getting great reviews all over the web.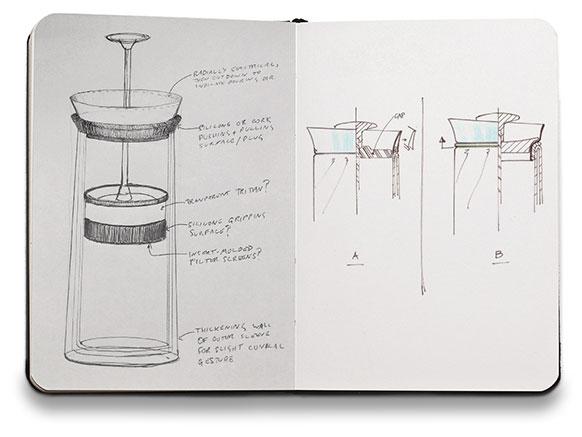 Overall, I'm sold on this. I'll be buying this for a couple of coffee-lovers in my life when birthdays roll around. I know that $79.95 (£56 at time of writing) sounds like a lot for something that seems simple, but the innovation and quality are well worth your cash. You're going to struggle to do a four person brunch with this, however if you're looking for a one mug/two cup, at-home coffee solution, this is the answer. Now, please excuse me – the kettle just boiled.
Go find It's American Press on Amazon, buy direct from them online, and follow them on Facebook, Instagram or Twitter – be sure to say we sent you.