Jabra Elite Sport True Wireless Bluetooth Earbuds Review
I love the freedom of Bluetooth earphones, but I am getting a little fed up with the tangle of wires, the fact they get stuck on the back of my neck and the mass of cables when charging them. So I thought I'd give these Jabra Elite Sport Earbuds a go, they are "True" wireless, which means they are single earbuds for each ear.
They are also the best reviewed true wireless earbuds I have seen around. After attempting with 4 other different brands, these are my last ditch attempt.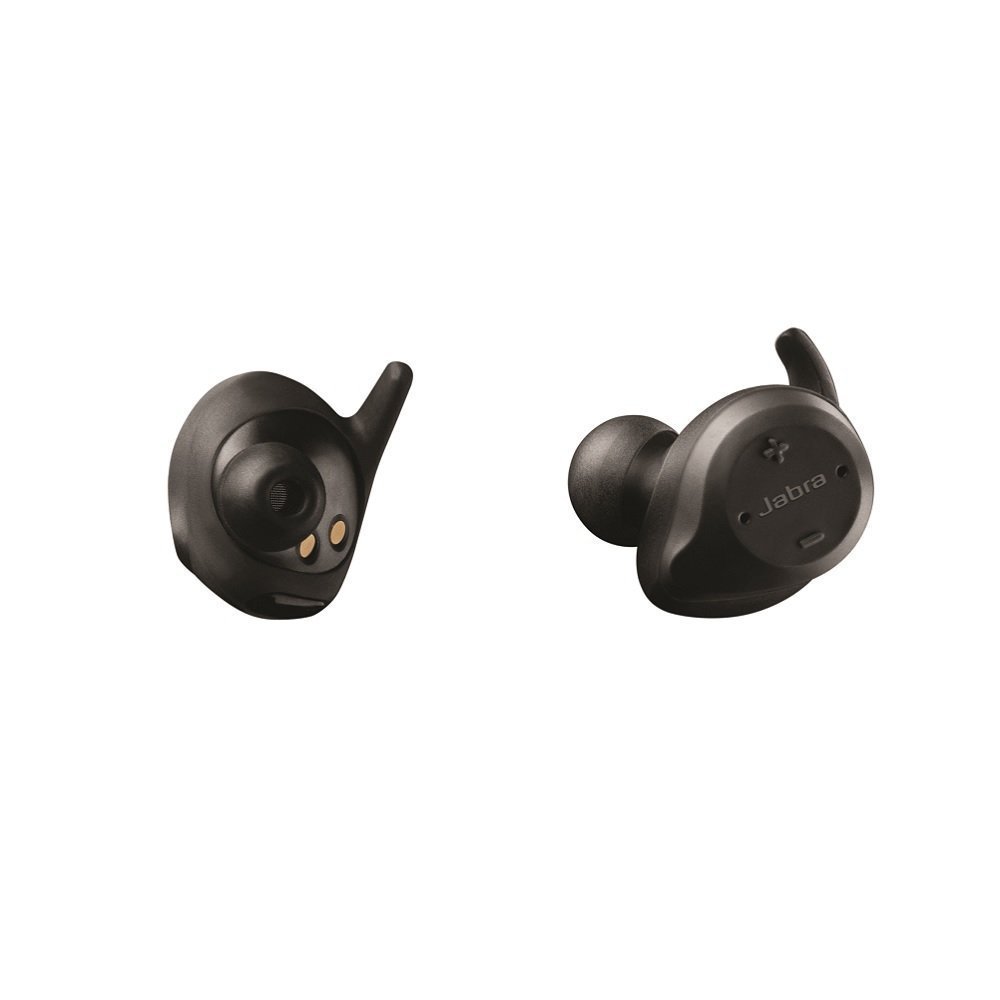 They arrive with a modern looking charging box. This has a non-slip plastic top, which when opened shows the two earbuds. They each have connectors, allowing them to to be charged in the box! This means I can carry and charge them with me. The box is charged via micro-USB, using the cable included.
There are two green LEDs to indicate that the earbuds are charging. I was disapointed to see no magntics in the box, which means that if you open it upside down, they will (and have) fall out.
The box itself can hold 4 charges, and as the headphones have 180 mins of battery each, that's a lot of battery power. Then when at home I can just click them in the box and charge them, and the box.
They fitted in my ears really well but came with additional buds encase I had any fitting issues. These use the Bluetooth 4.1, which I think helped with what I think has been the best conenction for any true wireless earbuds I have used. They had a snug fit in my ears, and I could move my head all around, walk into a room, and still here the smooth sounds of The Spinners.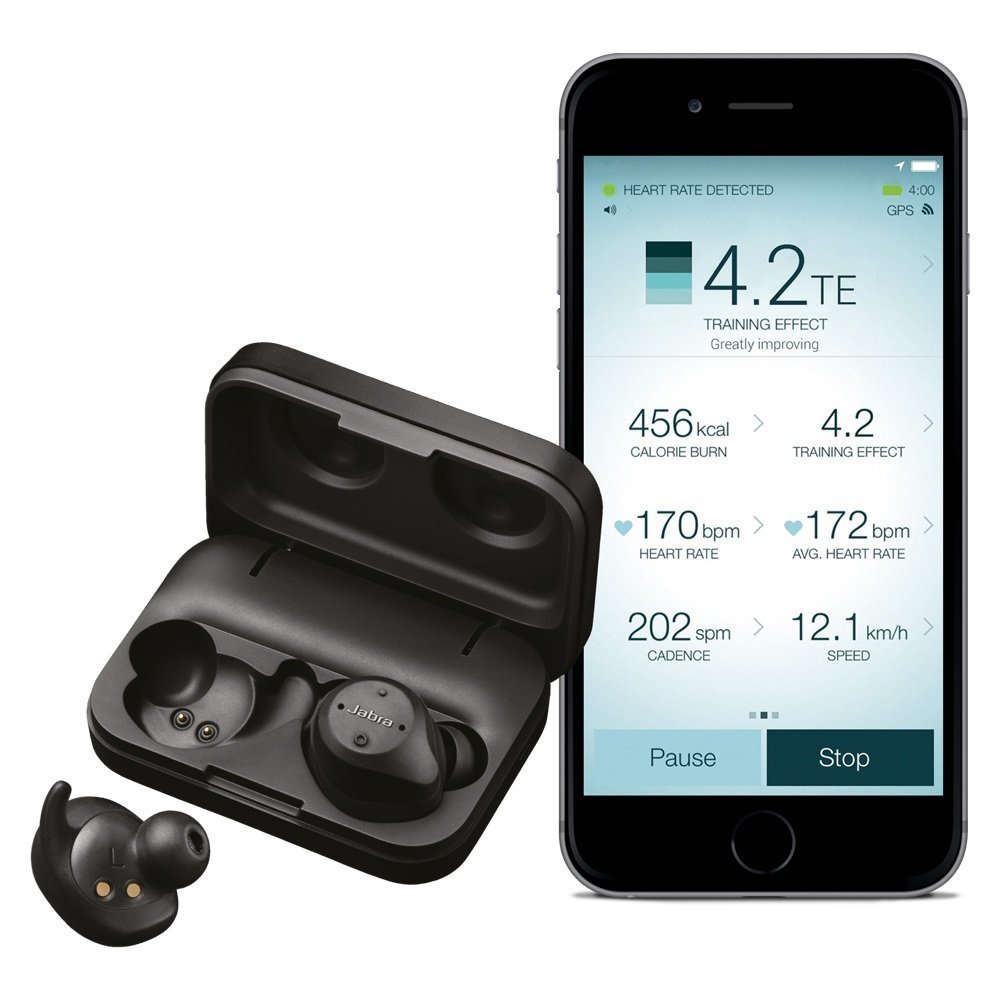 The sound was pretty good too, with very little sound bleeding.
General
True wireless smart earbuds
Lightweight
Waterproof up to 1 metre
Jabra Sport Life for Apple iOS and Android
Bluetooth
Bluetooth version: 4.1
Music and calls: Elite Sport is compatible with all Bluetooth-enabled devices, including Apple iPhone, Android, and Windows devices.
Performance tracking: Elite Sport is compatible with Bluetooth smart ready devices supporting Apple iOS and Android.
Battery and charging case
Talk/music time (with or without tracking): Up to 4.5 hours continuous play time
Charging case provides additional 2 full charges of up to 13.5 hours
Audio
Bespoke bass-enriched speakers with 20 Hz to 20 kHz frequency range
Passive noise cancellation
HearThrough channelling external ambient noise into earbuds for awareness
Calls
Advanced calling with 4 x digital MEMS microphones with advanced noise cancellation technology
Microphone sensitivity: -38 dBV/Pa
Microphone frequency range: 100 Hz to 10 kHz
Controls
General controls: volume, HearThrough, pair mode, Siri / Google Now activation
Music controls: play, pause, track forward, track backward.
Call controls: call answer, end, reject.
Tracking controls: open Jabra Sport Life App, start/stop and pause work-out, real time coaching feedback
Sensors
Clinical grade in-ear heart rate monitor
TrackFit motion counting sensor [tri-axis accelerometer]
Earwings & eargels
3 sizes of earwings (S, M, L)
3 sizes of silicone eargels (S, M, L)
3 sizes of foam tips (S, M, L)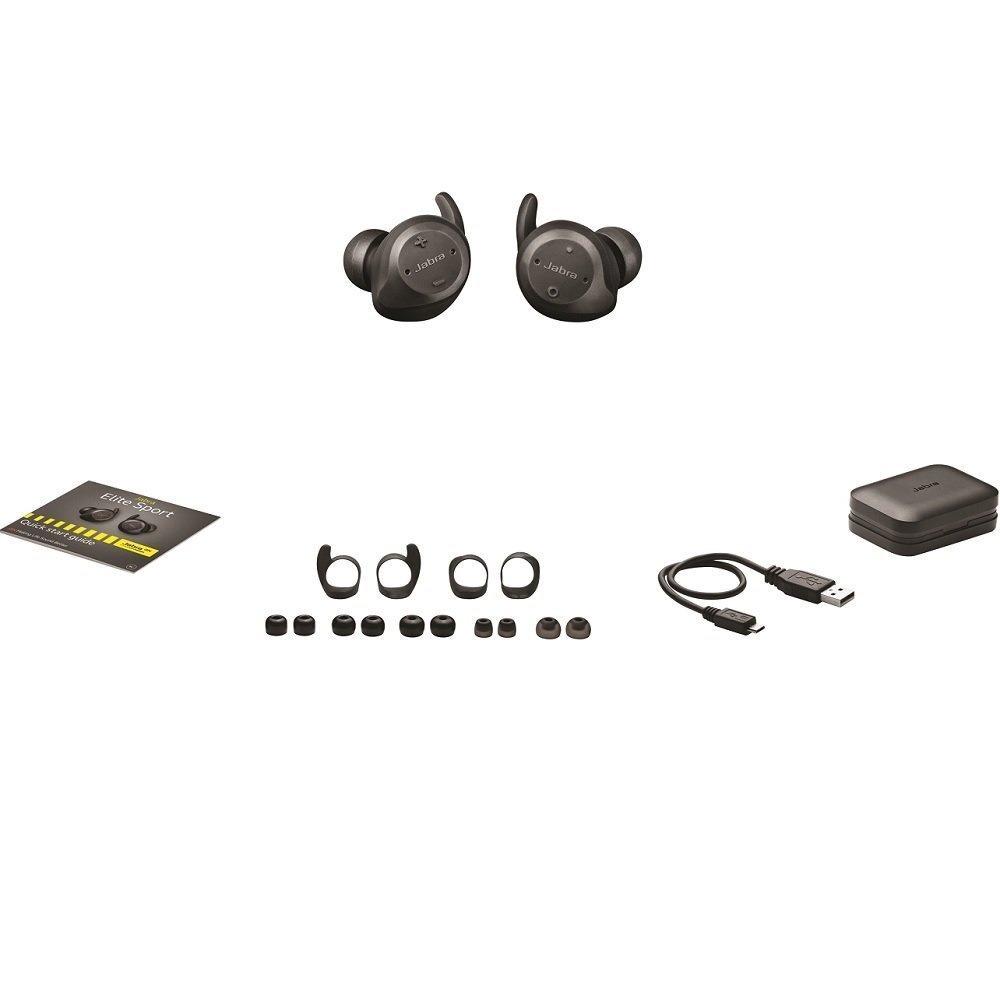 These come in at £226, which I understand is not a purchase to take lightly. These have been the best true wireless earphones I have ever used. I have experienced no break in connection, no problems with sound and battery has been great for my needs.
Amazon:
https://www.amazon.co.uk/Jabra-Wireless-Bluetooth-Waterproof-Activity-Black/dp/B073S9QQXH/ref=sr_1_4?s=electronics&ie=UTF8&qid=1508249022&sr=1-4&keywords=jabra+elite+sport
Currys:
https://www.currys.co.uk/gbuk/audio-and-headphones/headphones/headphones/jabra-elite-sport-wireless-bluetooth-headphones-black-10167284-pdt.html#srcid=11026
Argos: