JLab Audio Crasher XL Bluetooth Speaker Review
Jlab have made some great sounding and great looking speakers. Their latest speaker is the Audio Crasher XL, a portable, bluetooth speaker. The variation they sent was in black, making it look very industrial and cool. This quite light portable speaker, sounds amazing, and looks pretty sweet at the same time. Though having used it for over a month it has now found a place in my bathroom as my newest showing speaker.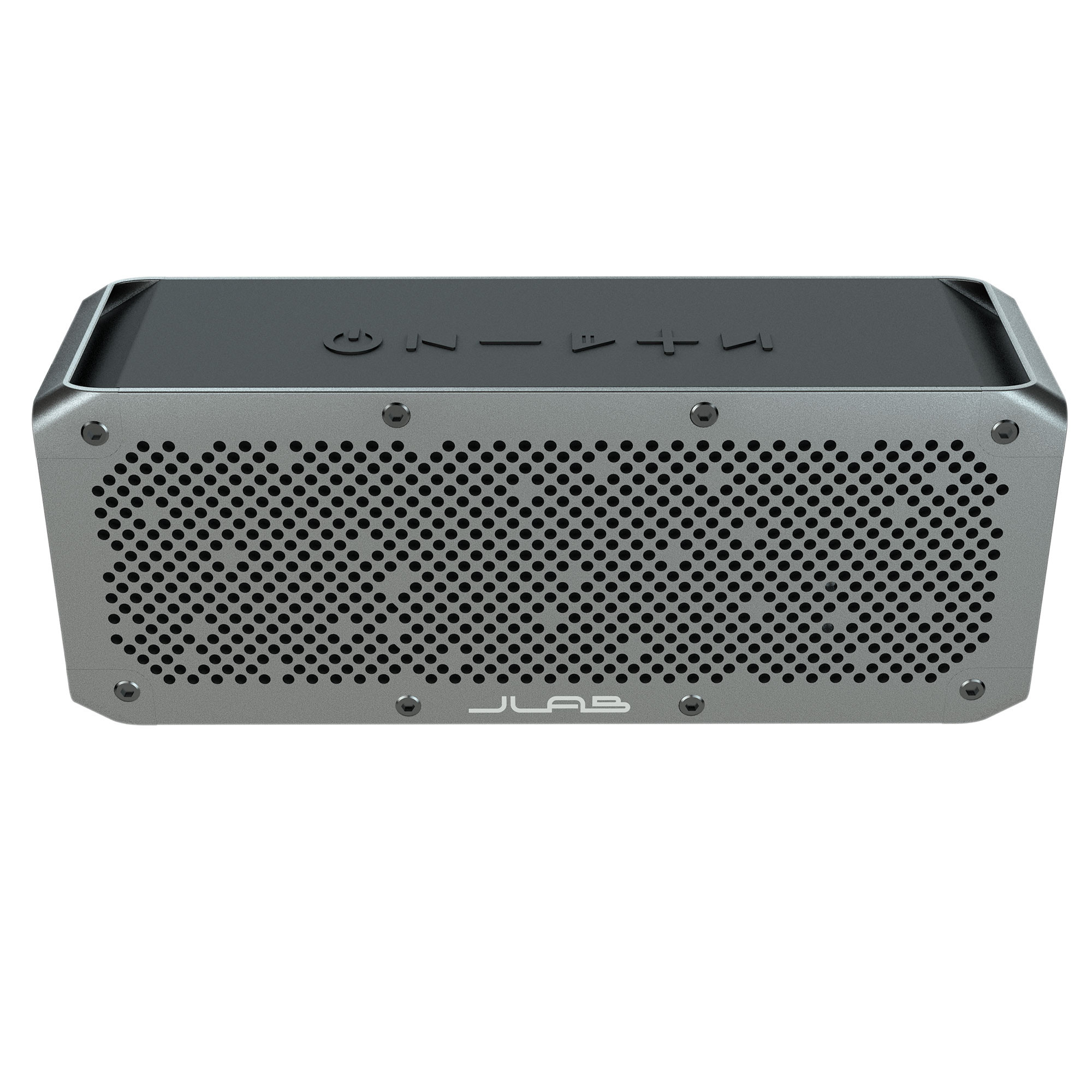 The shape is almost oblong, with the Jlab logo on the front below the indicator LED. The speaker grill matches the front and back, with sound coming out both ends. The controls run along the top and due to the splash proof rating, this is all rubberised to protect the insides. There is a charging port on the back, which has a rubber cover.
Its not too heavy, so can definitely be thrown into a bag and be carried with ease. The 13 hour battery was on point, and at times even outlasted that 13th hour, so there is a lot of play time to be had with this speaker.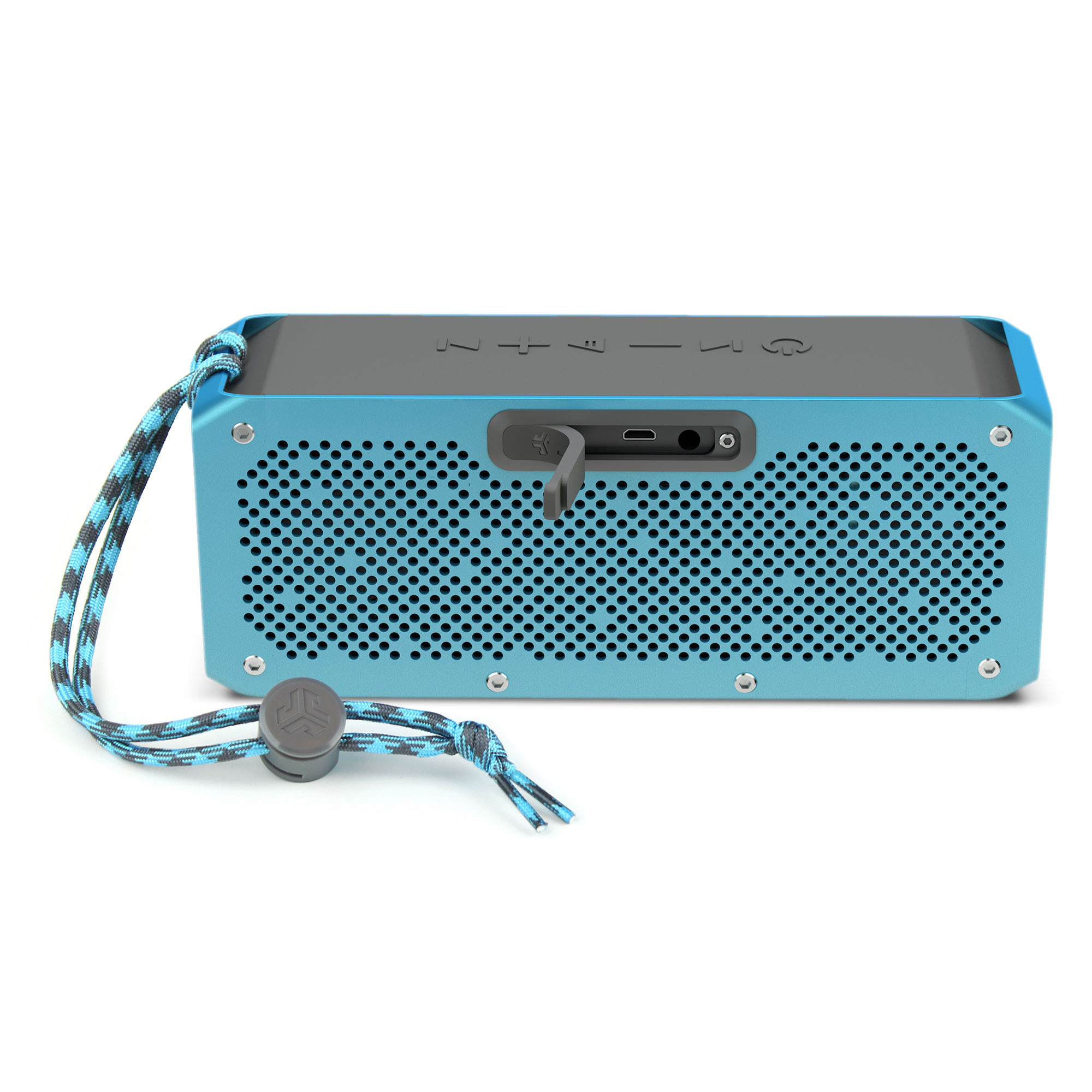 As with most (if not all) bluetooth speakers, pairing is an absolute breeze. Turn on BT on your phone, hold the pairing button and then let the two connect. The Crasher XL produces stuffy and decadent mids and a great sounding bass without it being too distorted. The bluetooth calling function is great, and works with no issues. I could be quite far away and it would still pick me up. One slight issue I had, which is very minor, is that when turning it on the speaker produces a very loud beep, so when turning it on in the mornings, I have to throw a pillow on it, to not wake the wife.
(1) hi-fi neodymium drivers (1.75", 10 watts) + (2) lo-fi drivers (2", 10 watts) + (2) passive subwoofers
IP66 – Splash-proof, Rinse-able
13-hour battery life, 5200 mAh / Charge time: 6 hours
83 dB Volume Max
Bluetooth 4.0 with 30-foot range
Speaker phone and mic
.62 lbs, 7.25 x 2.62 x 1.13″
C3 (Crystal Clear Clarity) technology
Frequency Range: 85-20KHz
Includes Micro USB Cable
Includes Paracord + JLab Clip
Features universal ¼"-20 screw-in (for tripods, mounts and more)
Aux-In port
JLab's World-Class Service
1-Year Warranty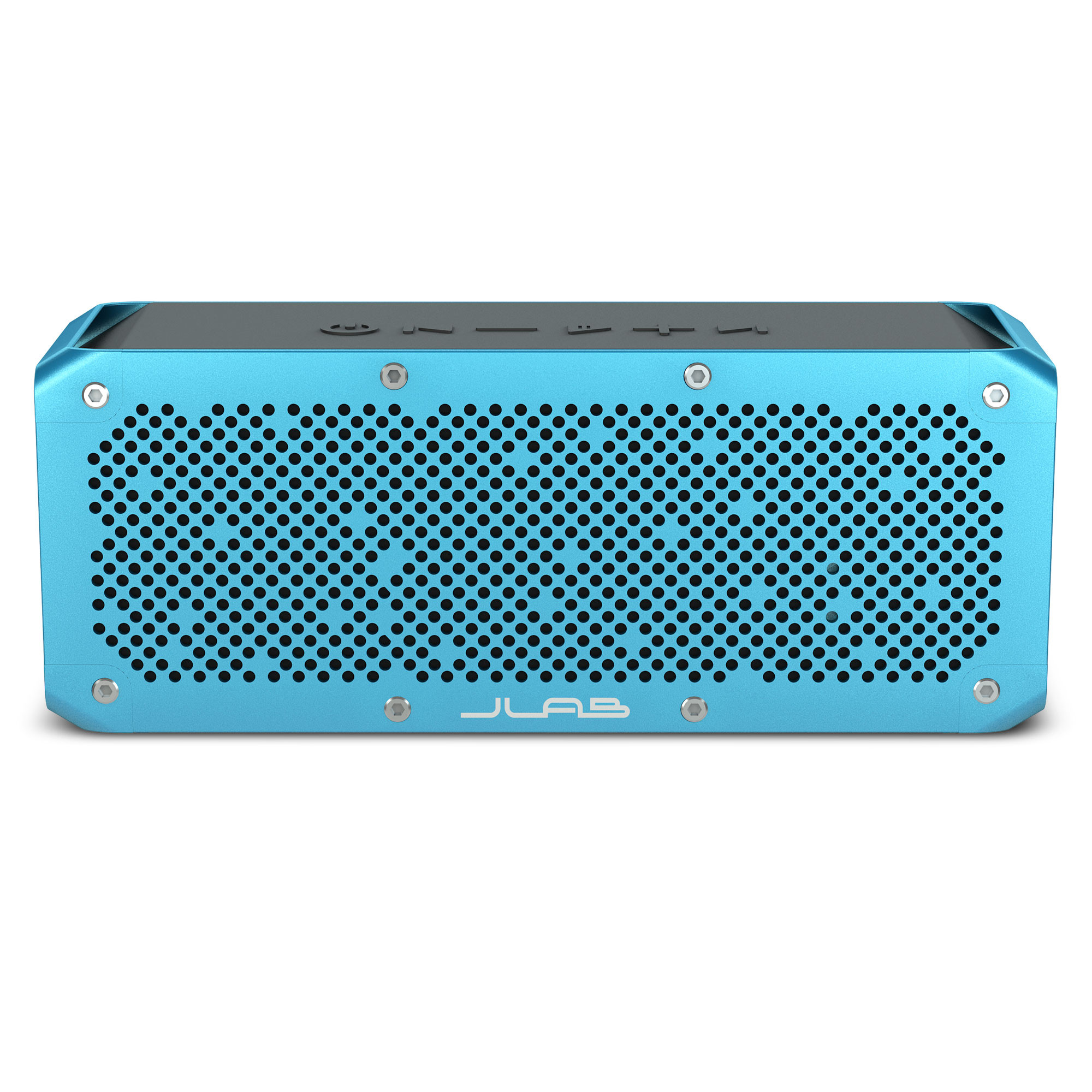 The Crasher XL is a solidly built wireless speaker delivering excellent sound. The price is $99, but I think you'll be impressed with the sound you can get from this speaker!
jlabaudio.com/products/crasher-xl