Joule Sous Vide Review
I am very new to the world of sous vide cooking, which involves placing food into a sealed bag, and cooking in a hot water bath. But products such as Joule's sous vide machine makes the whole process so easy. This is the perfect combination of sleek hardware and intuitive software. The app connects easily and uses step by step video guides, to run through cooking.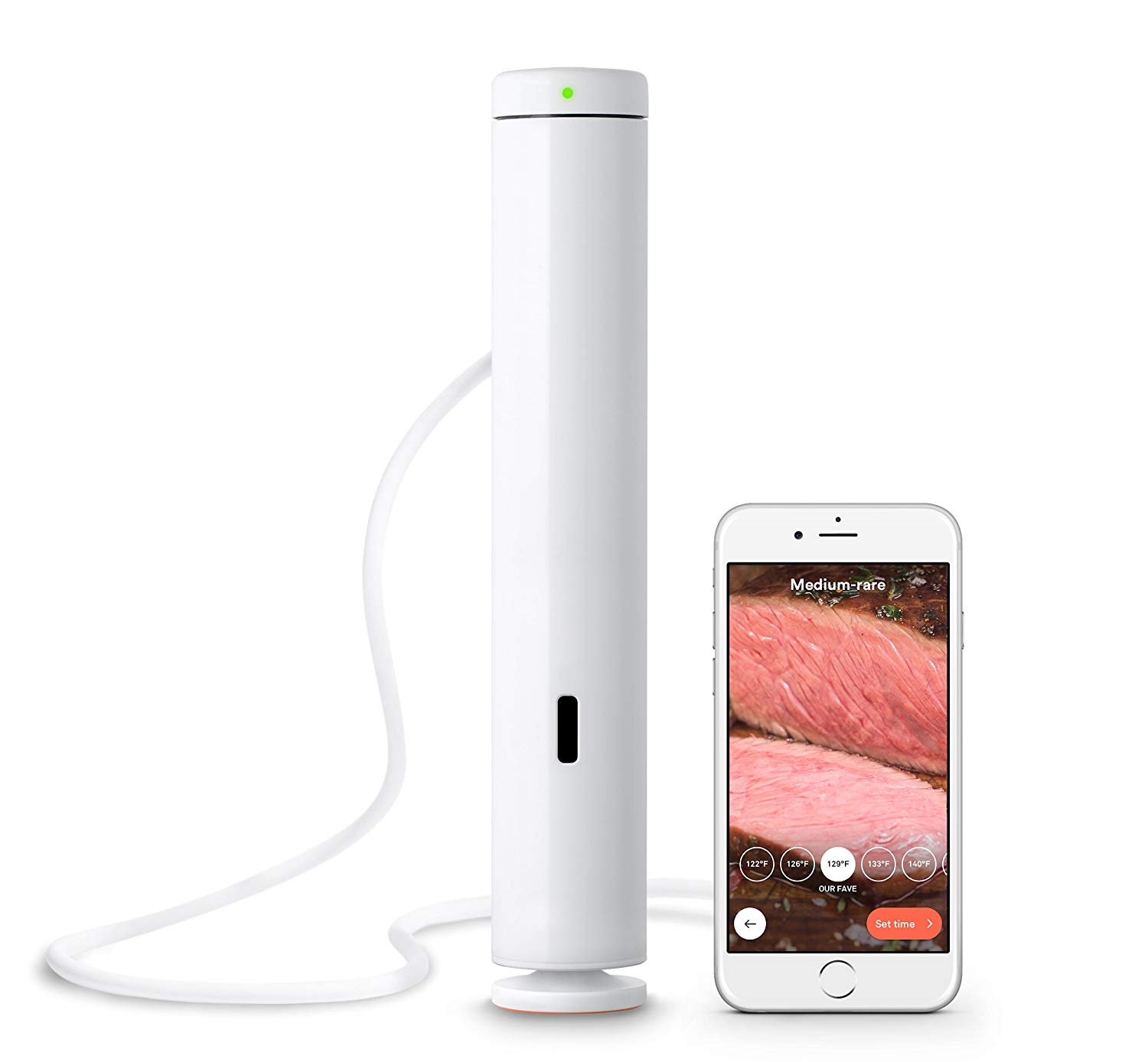 I love the look of the Joule, it is a pure white column. There is an LED indicator at the top and a bright orange rubber bottom. I didn't think I would like the pure white, as I thought this would stick out in the kitchen. But overall I think it works really well.
There is a clasp on the back if needed, I haven't used it yet, but its a nice addition if the pot is too deep. The rubberised bottom has a magnet too meaning that when I use it in my metal pot, its secured. So the design allows the Joule to be used in a variety of different pots.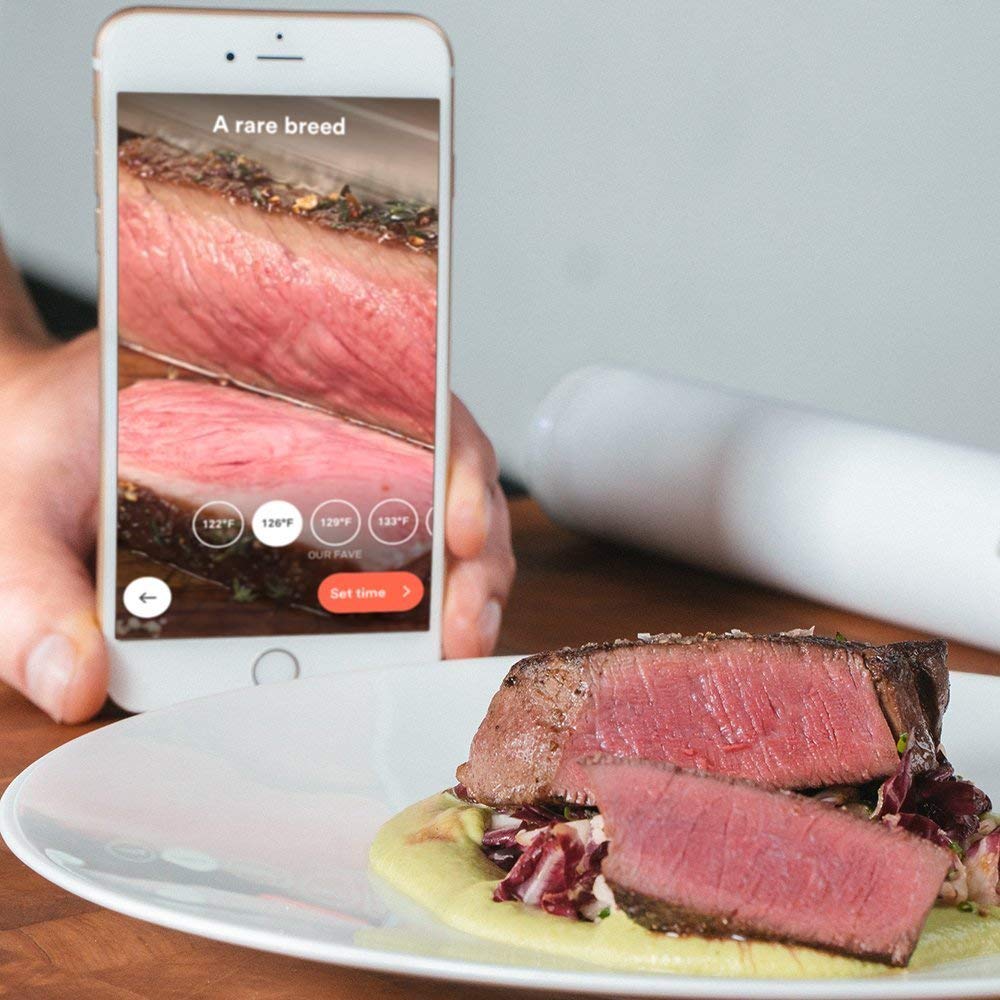 The app was easy to download, and linking with the Joule can be done over Bluetooth or Wifi. I found Wifi to be the best way, as it keeps a constant connection.
Joule has joined forces with ChefSteps. This allows users to search through a huge collection of recipes which they can use with their Joule. This works out even better as Chefsteps has video steps and this works really well if you are new to Sous Vide cooking.
The Joule app also has temperatures and cooking times for a variety of different meat or fish, if you wanted to do your own recipe.
Heating cold tap water to 65c took around 30 mins to do, which involved pumping the water around the pot. One point I will highlight is that you need to use the app, you cannot use the Joule without the app. This is fine for 99% of people, but people like me tend to want to see the temp of the Joule or make a change to it.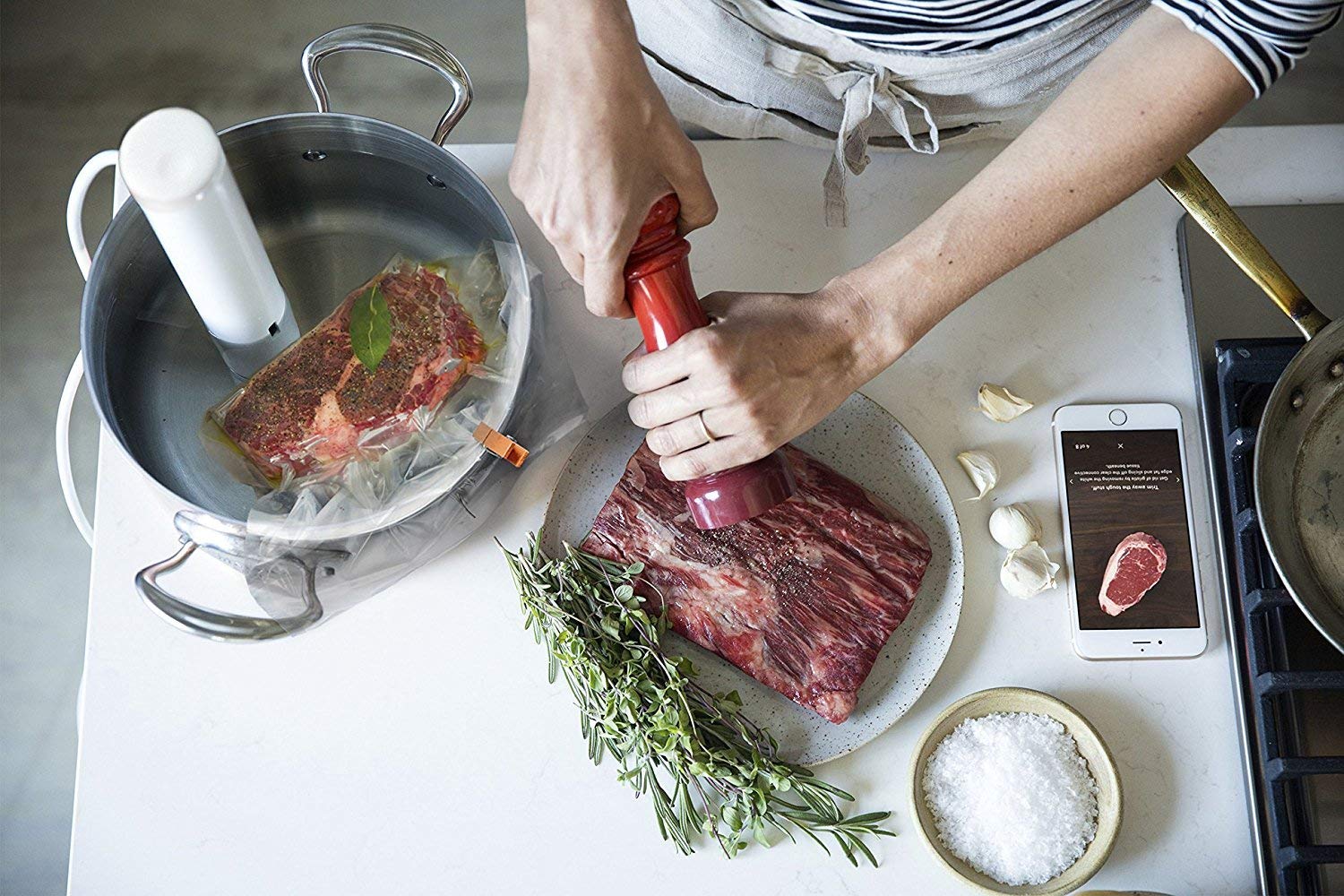 I was sceptical, I thought maybe I'd use this once and then pack it away. But I am using it maybe 4 times a week. Steaks are juicy and perfect, chicken is moist and I find I am experimenting more with cooking thanks to this.
amazon.co.uk/Joule-Sous-Vide-ChefSteps-White/dp/B07CS2SHD4