The Kiiroo Fleshlight Launch Review
NSFW Warning: This story may contain links to and descriptions or images of explicit sexual acts.
Kiiroo are true innovators in sex toy industry. They didn't plod along, slap some paint on something and re-brand it, then look at the industry and see where it is going, and then develop products to beat the curve.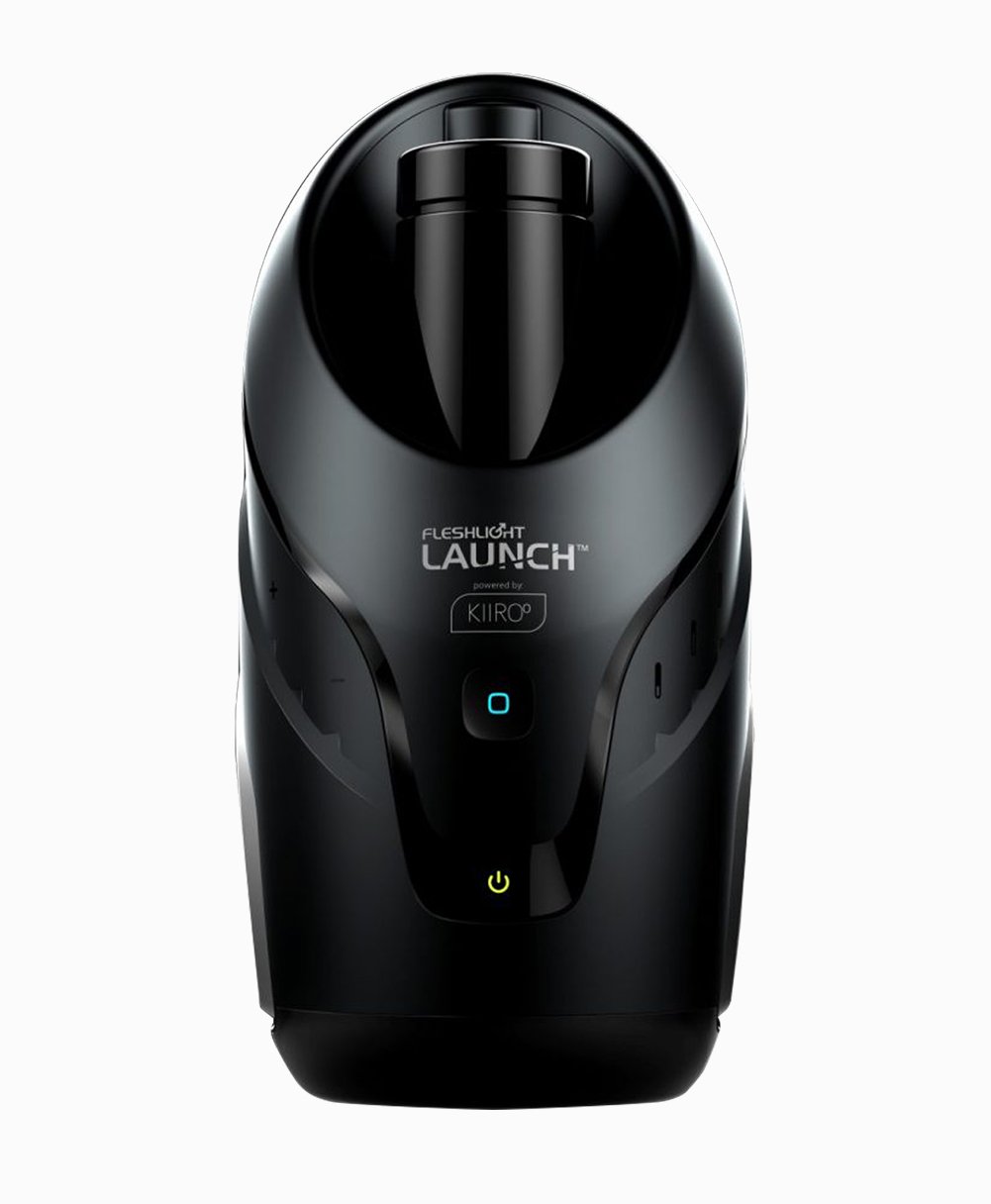 The Kiiroo Fleshlight Launch is the best way for men to experience the Kiiroo platform. The combination of Fleshlight with Kiiroo is (for me) one of the best collaborations for this industry. There are familiar parts of the launch, mixed together with Kiiroos unique take on sex toys.
The Kiiroo Fleshlight Launch is made of two components. The exterior, which refer to as the Launch is made from a hard black plastic, which as you might expect is incredibly easy to clean. The launch is then matched with your Fleshlight of choice. I was happy to see this, as everyone is different and its good to see Kiiroo not making assumptions.
Instead they made the Kiiroo Fleshlight Launch compatible with most standard Fleshlights, including  Black, Pearl, Silver, Blue, and Gold. Whilst also being compatible with Kiiroo's own range of toys Onyx, and Pearl.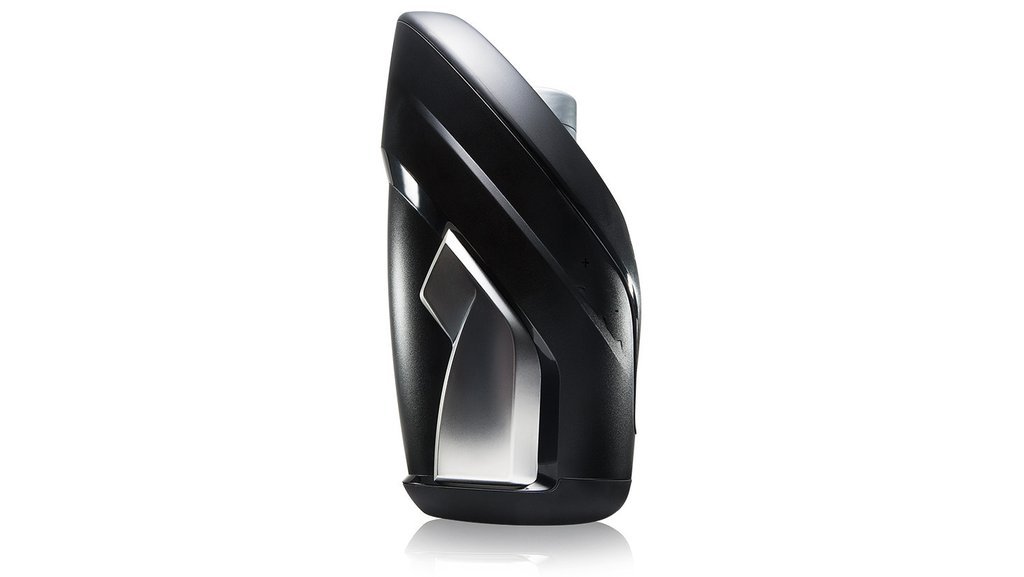 With the increase in popularity for VR porn, it's great to see that the Kiiroo Fleshlight Launch was made with that in mind. As a good option can be to buy the Fleshlight of your favourite porn star and then use it whilst looking at her content.
The Kiiroo Fleshlight Launch is an absolute beast. It uses a thrusting motion in combination with the Fleshlight inserted into it. It can get up to 180 strokes per minute, which is just insane. There are controls on the Launch itself for speed and height, whilst also being able to be controlled via the Bluetooth app. In using it I did one time when the controls on the Launch were being registered about 10 seconds after making them, which led to some comically scenarios.
The whole thing is USB charged with the included micro-usb cable. I was able to get around 8 hours of use before I needed to charge it again over night.
The Launch is big, and when its turned on to a full speed, it really does move. I would say if you have difficulty with grip, then you may have trouble holding onto this. There were times when I may have accidently slid a finger over the speed control by mistake, and this caused it to speed to that famous 180 strokes!
I would suggest getting use to the control system, and finding the best way to hold it for long session. After a nit of a learning curve, I found this incredibly easy to use. I found it very natural feeling when you get it into the right rhythm, and was comparable to other methods I'd used in the past.
My only gripe, and this is more for the Fleshlight aspect is the "clear up". Everyone has their own private methods of masturbation, but with the Fleshlight there is a single step by step process you have to follow. Involving water over it and through it, making sure everything is clean. Then you have to air dry it, which means that to avoid embarrassment from visitors, I had to find a concealed area of the house to leave it to air dry.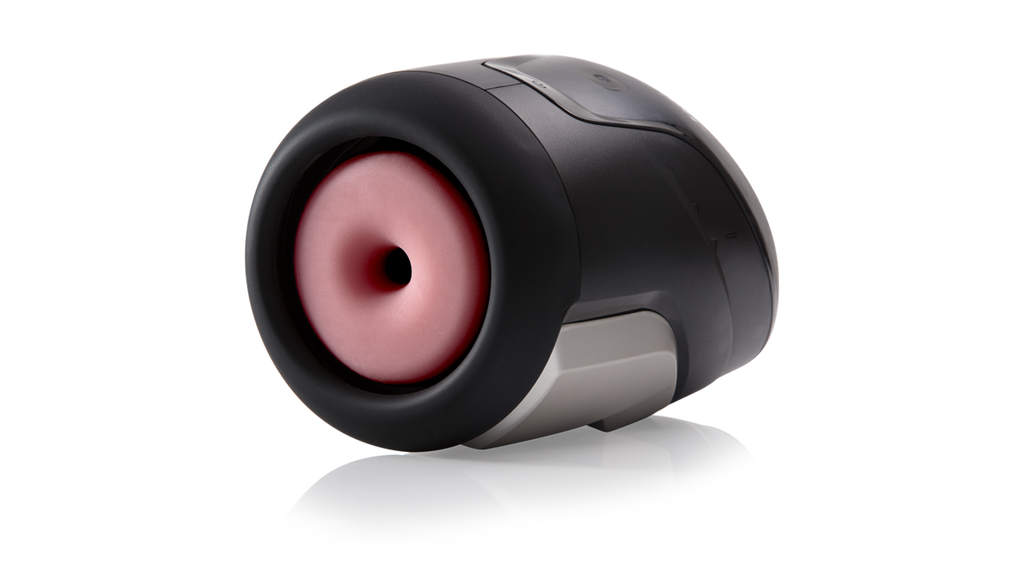 I feel the Kiiroo Fleshlight Launch has so much more benefits, then negatives and will be a strong favourite for lots of people. The maintenance does mean that it won't be my go to for a quick "session", but its fantastic to have and use. I would ask anyone to give this a try.