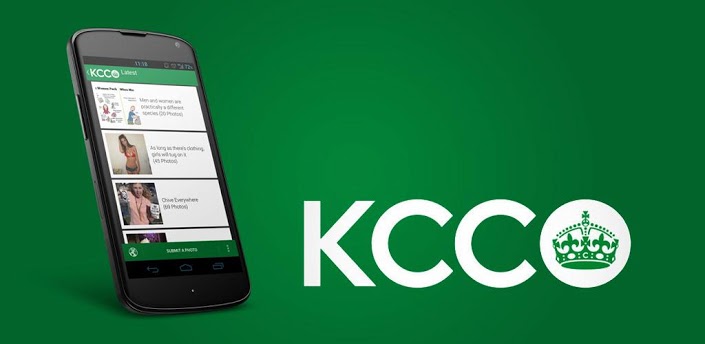 KCCO is an unofficial gallery viewer for theChive. This app is meant to give Android users a beautifully designed Chive experience until theChive is able to release an updated, official version. This app will kill your data plan (and your productivity). WiFi is recommended. For those that don't know yet, theCHIVE is an online photo blog with hundreds of pictures posted daily. If you like girls, drinking beer and funny cat pictures, you'll love theCHIVE. See images before they appear on 9gag, 4chan and Imgur.
  I used the official app for far too long and damn it's ugly. When I stumbled across this I was more than happy to use it as an alternative and delete the old one straight away. One loves to spam his stream on Google Plus with pictures he finds amusing and now he's sharing where he gets 
most
of them. (Writing in the third person there, not sure why)    KCCO is built in Holo and makes great use of bigger screen real estate on tablets too. As the quoted section above mentions, it's data hungry when pulling all the content but hey, I haz unlimited Giggities so I don't really mind. (If you have a strict data plan, be warned)   
Some features included
Pinch-to-Zoom & Double-Tap to Zoom
Download/Save images in full resolution for viewing offline
Change Categories from the SlidingMenu
Very fast loading
Pull-to-Refresh
Infinite Scrolling
Fast image swiping
Automatic Slideshow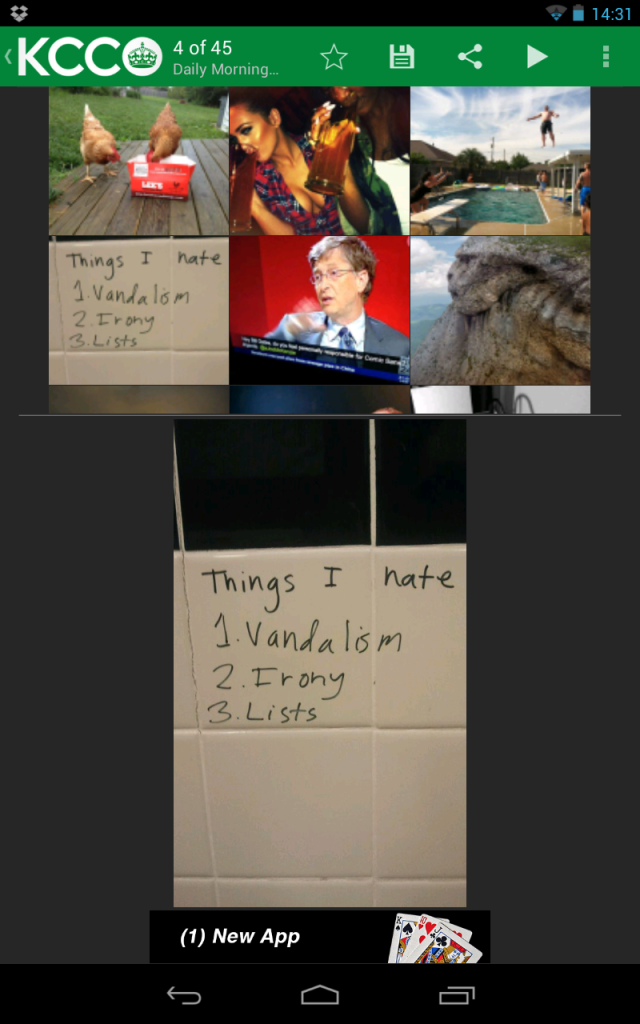 Built in Google's recommended standard, has boobs, beer and cat pictures. What more could you want? Ahh… That ad can be removed in app for 99p which the developer says will be donated to theCHIVE's charity of choice. Have some fun and donate to worthy causes is another alluring feature here and makes me like KCCO Pro even more.
As always we have provided a link to download.
(Free with ads. Adverts can be removed in-app as mentioned above)