The KP Duffle Review
The KP Duffle is labeled as
The ultimate travel bag
A bag that not only has a stunning appearance but offers functionality & performance second to none. After using it for a month and few weekends away, I can definitely agree that is the ultimate travel bag.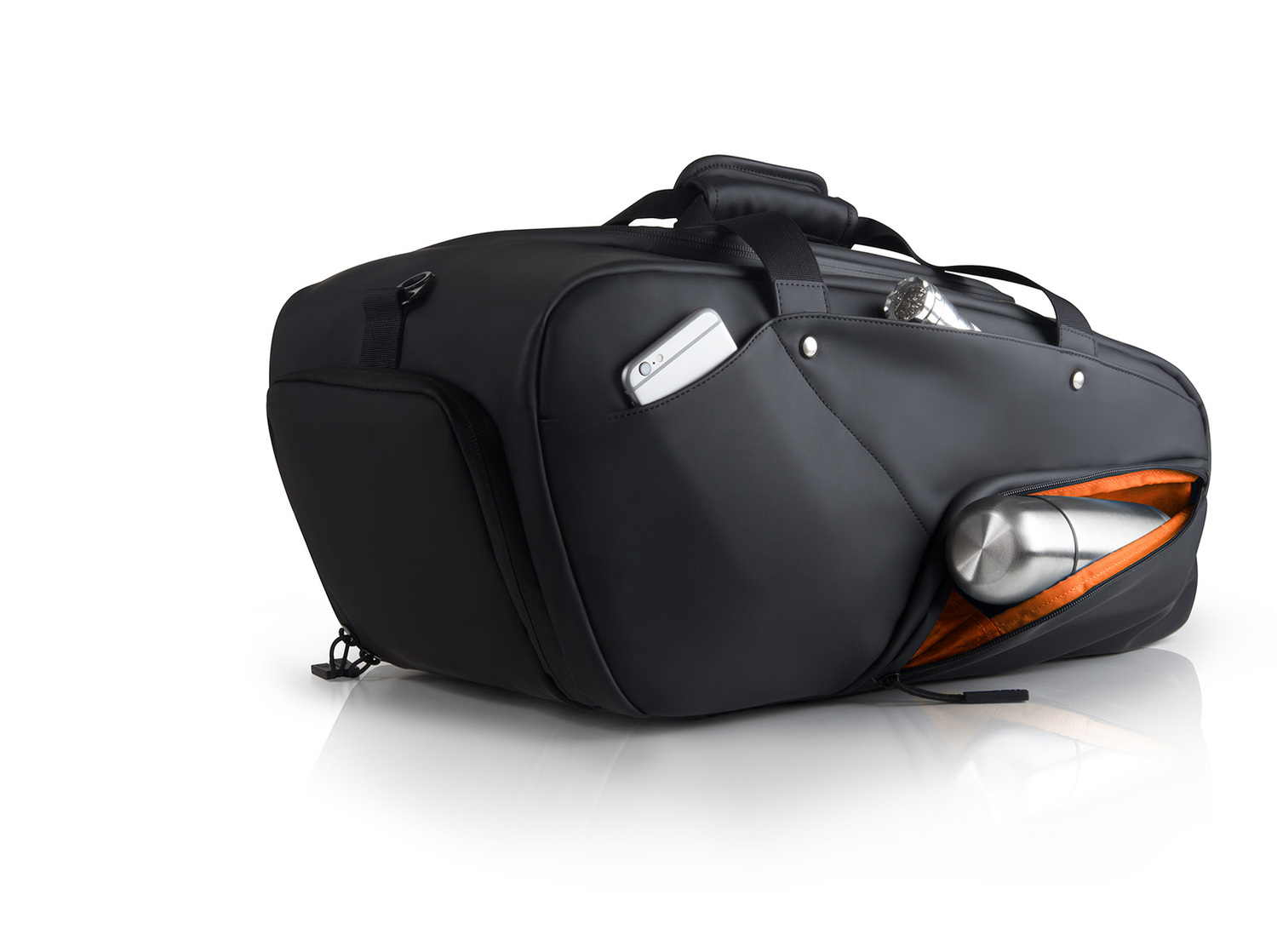 The KP Duffle comes in at L9 x W21.5 x D10.5 inches, which makes it compliant for carry-on requirements. That almost slopped look to it, as no negative effect on it being stored anywhere from under a seat to over head space. It's capacity is around 24 liters. The KP Duffle can handle that capacity within its large compartment and 15 seperate storage places. I was majorly impressed by the shoe pocket, which is a seperate chamber to house a pair of shoes. This chamber has two vent spaces as well, so no smell gets on your clothes or the rest of the bag.
There is also a phone space on the side to allow quick access to a passport or mobile. There's also a drinking bottle space, a small section for techy bits, a secret pocket for your wallet, and a pocket on the other side for small things. There is just so much space, I still had pockets let to fill.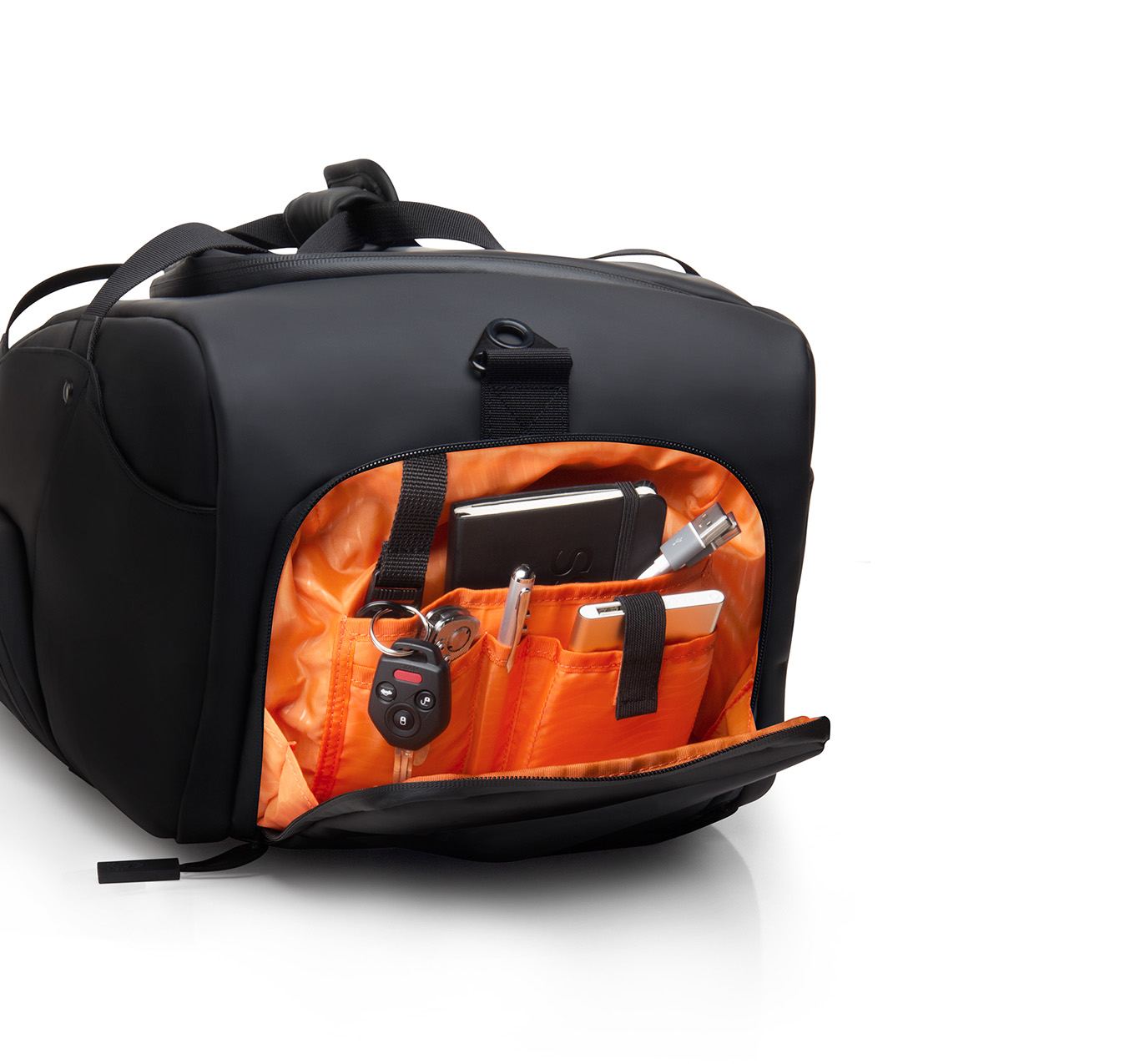 Despite this bag being the "swiss army knife" of bags, it does it all with a sleek and minimalist look. This bag could be used from anything to a work bag, to going to the gym, business trip away, or a break away with the wife. I am also a massive fan of the contract between this sleek black and light orange/blue inside.
When I took it with me for a weekend away, it was able to fit it:
2 tshirts
1 pair of trousers
4 pairs of socks and pants
3 of my wife's tops
1 Dress
Dress shoes
There was still a little bit of space left for the travel bag inside and various cables.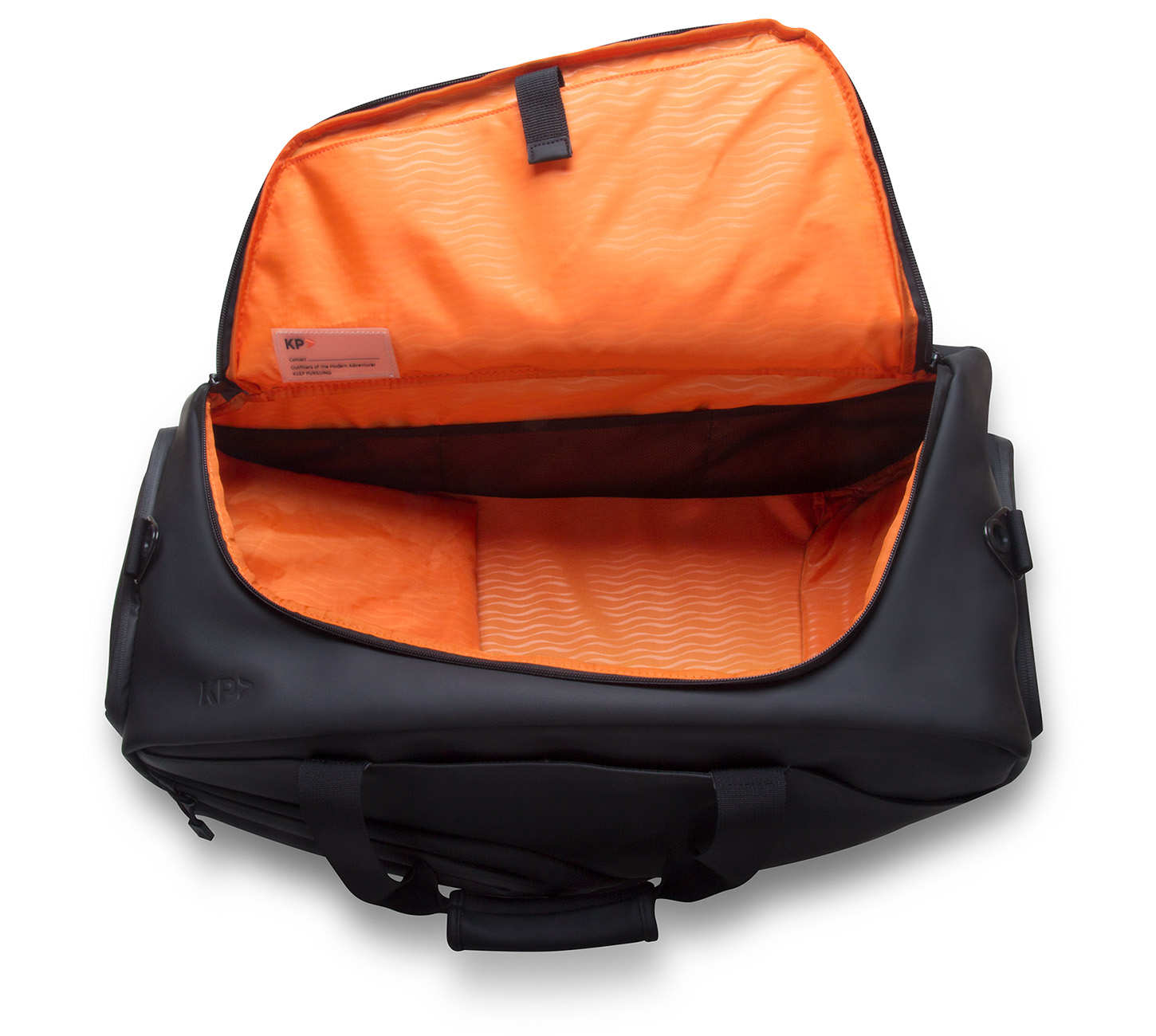 You can tell a lot of thought has gone into the construction of this bag. It feels incredibly high-quality, they use a PU leather which is scratch-proof for the exterior. The interior is made from ripstop nylon, which is great overall internal protection. I was happy to see waterproof zippers, as when travelling it's good to know clothes are protected from the elements.
The additional dopp kit can be ordered along with the bag. This has a velcro strap which allows it to stick to one end of the bag. It uses the same PU leather and includes arline safe clear bottles for travel liquids.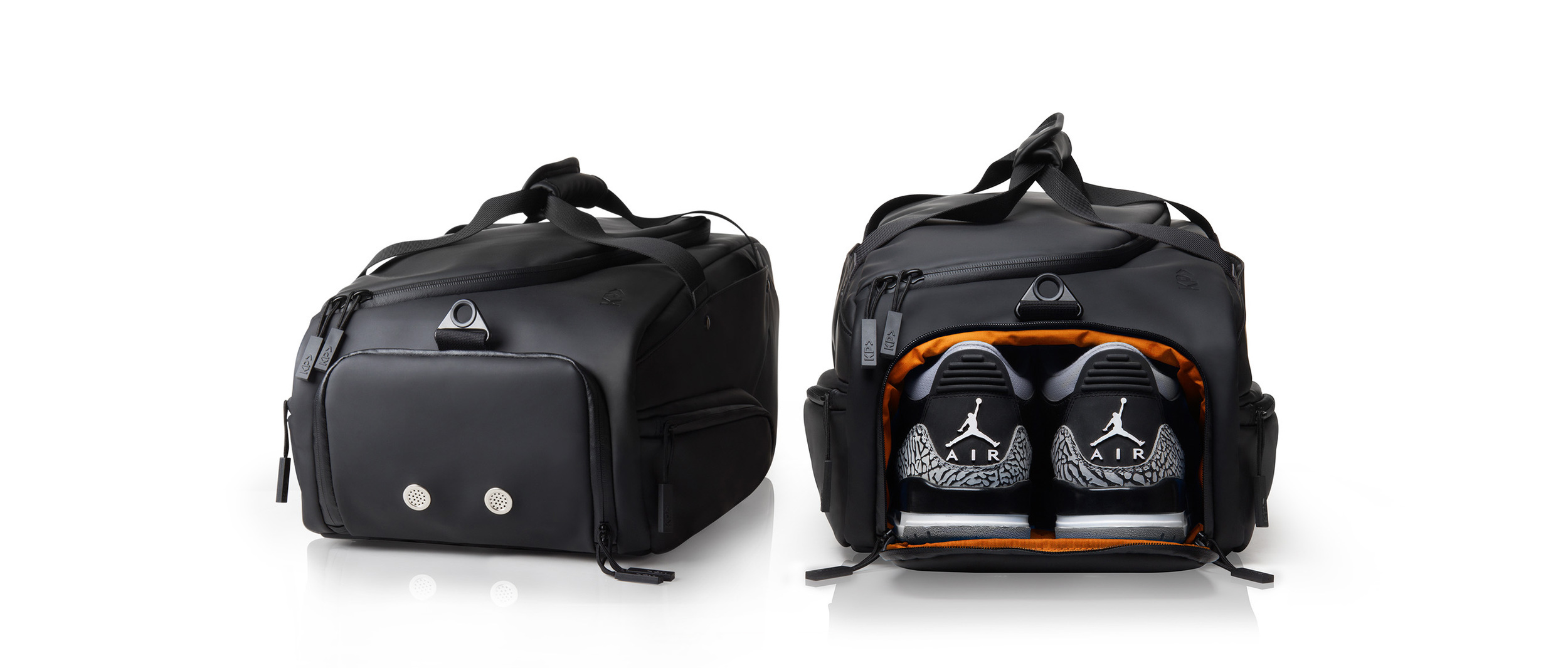 The KP Duffle cannot be pigeon holded into just being a travel bag, the space, look and features make it perfect for almost any time.  The price for all this would be $188. Though I would view it as an investment as you won't be needing another bag for a long time.