LINDY Electronics' BNX-60 Wireless Headphone Review
LINDY Electronics' BNX-60 wireless headphones landed on my desk the other week, and I've been putting them through their paces since then. These are noise-cancelling, over-ear headphones that – at £78 on Amazon at the moment – are true value for money. They certainly feel like quality, and perform very well on my commutes. I wear them from the moment I leave my flat for the station, on the platform with fast-trains passing, on the train packed with commuters and on the walk to the office. I'm really happy with the way they feel on my head and ears, and the quality of the music playback.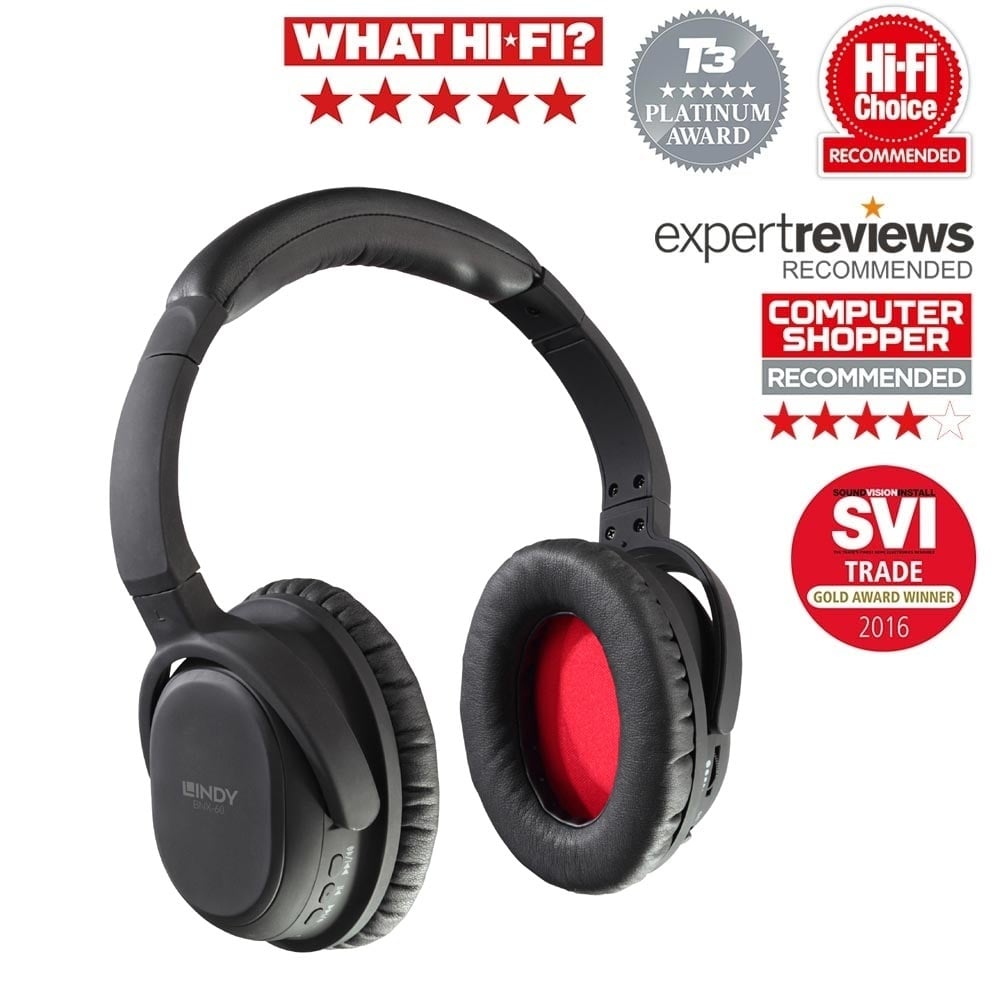 The noise-cancelling aptX® technology provides Hi-Fi sound and cancels the background noise effectively. In testing these on busy London-bound trains I've not found any complaint with the noise-cancelling properties of these headphones. LINDY points out that the ear pads are "high quality isolating leather pads" and they definitely give that seal-around-the-ears feel. They are comfortable headphones to wear, with a padded head band that is adjustable to fit. The charging time is around 3 hours – easily recharged within a normal workday.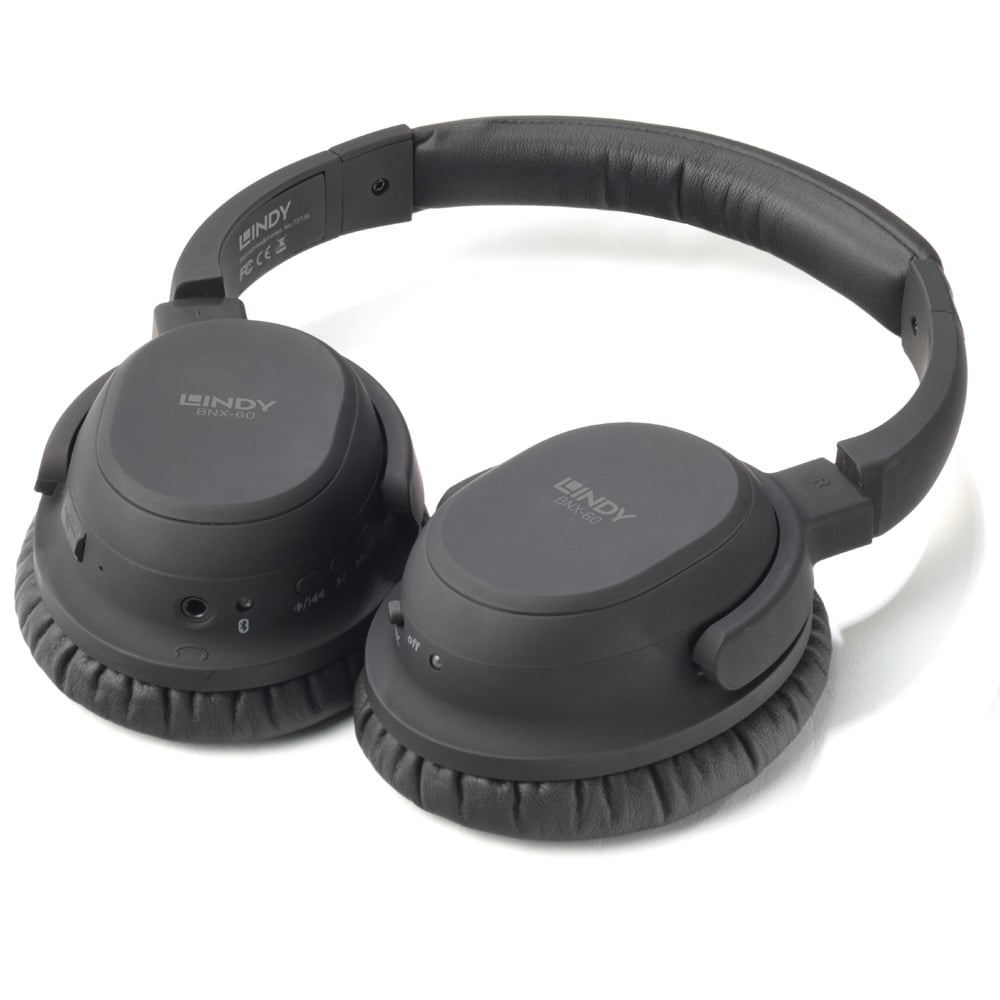 Listening to music on the BNX-60 provides a clean bass sound and pure treble. The headphones make use of 40mm high output drivers, with neodymium magnets – basically these are designed for music listening on the move. I found the best way to test was using tidal.com, as the high-fidelity subscription provides FLAC music files, and as such the perfect scenario for listening to music. The controls on the ear are handy for adjusting the volume – though the control could be a little wider – and there's a microphone for making calls. I tested the calling capability of these in several situations and had no complaints.
In the world of headphones, extra thought in the design can make a big difference in setting a brand apart, and the BNX-60 come with a hard-shell case, a MicroUSB charging cable, a 3.5mm audio cable, a 1/4" stereo adapter and a dual-plug flight adapter. The flight adapter is a nice touch, meaning that travelling by air can be a little more comfortable. I'm using the hard-shell case daily to store the headphones in my bag when I'm not using them.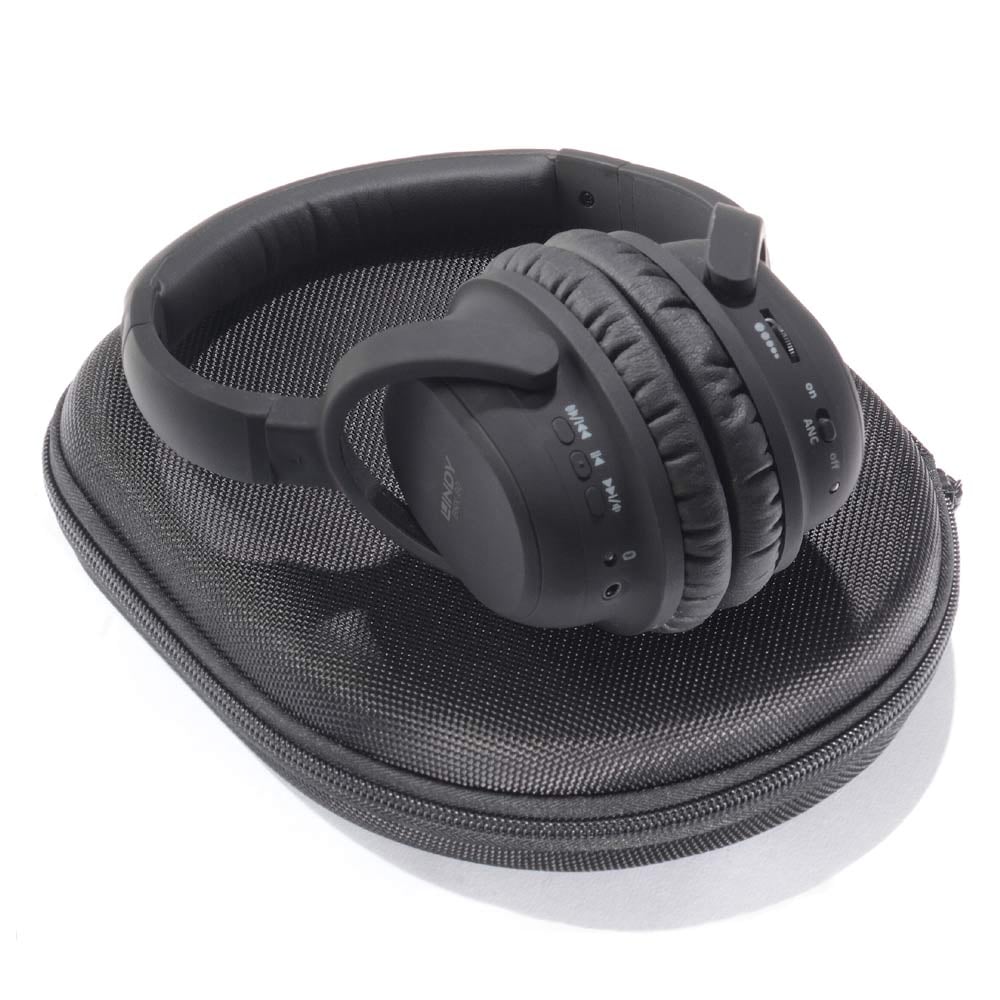 I've really enjoyed my time using the BNX-60 wireless headphones. They're definitely value for money, being weighty enough to feel truly premium, comfy enough to wear for extended time and with noise-cancelling that works rather well. They've had awards from various technology magazines that shows just how good these are.
Lindy BNX-60 Wireless Headphones
tidal.com