A long, long time and many moons ago a cloud gaming service launched called On-Live. It promised to bring PC gaming directly to your Android device and for a little while the community and blogs all thought it was the bee's knees. Sadly it proved to be an unsustainable business model and the company was sold to Sony and effectively died. You might find it strange then, that a another company is attempting to do what Onlive could not, make money from cloud gaming.
In theory cloud gaming is very simple. You log into your account and get access to a virtual PC which does all the heavy lifting and on your remote device you view an instant stream of the action while having input control. The actual experience isn't always as smooth due to things like resolution differences and network lag. Liquid Sky is currently still in beta, but we had a look around to see if the service can deliver and make a success where others have fallen before.
The first thing to note is that Liquid Sky are constantly working to improve their product. In the last couple of days they have updated their servers in all but one location. Also, being a beta product you have a situation where your virtual machine is wiped on occasion meaning you need to reinstall your apps and game progress is lost.
To gain access to a virtual machine (and to keep your data stored after you disconnect) you need to have LS credits in your account. These can be obtained from either subscribing to the service or purchasing via pay-as-you-go. Once you log in for the first time you have the option to load up a Windows desktop or go straight to Steam. You also have an option of how powerful you want your virtual machine to be, with increased memory and CPU costing more of your credits.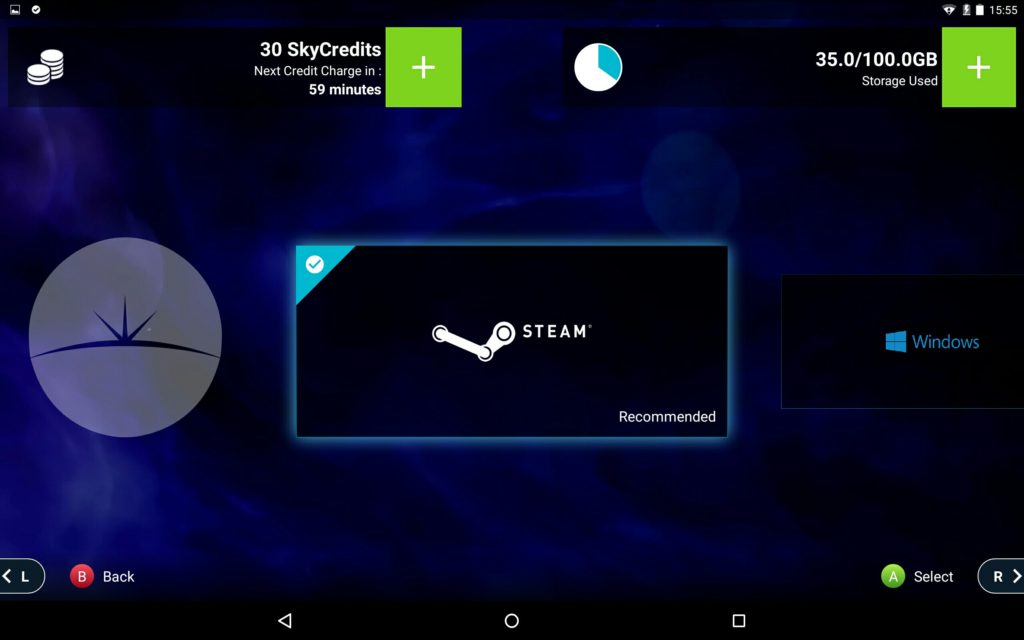 Now that you are in it pays to take on board the Liquid Sky recomendations, use wired peripherals and turn sync off for any other services you are connected to. The key is to reduce or preferably eliminate any possible cause of lag, so using a bluetooth controller while your tablet is syncing Twitter, Facebook, and downloading app updates isn't going to make for a smooth experience.
Next job on the list is crack on and install some games. I tried a few games in Steam and also directly installed onto Windows. What I found was that while the stream did a good job of keeping up and the controller lag was minimal most of the time I did get pixelated splutters every now and then. Not ideal, especially if you are playing something fast paced.
My test device is an Asus Transformer tablet with the keyboard dock and I'm not sure Liquid Sky liked it too much. Gaming with a gamepad was fine, but anything that required a mouse and/or keyboard just wasn't up to scratch for me. To be fair the keyboard is non standard and worked reasonably well. but the mouse was just impossible for anything other than clicking buttons on screen. Just for good measure I also had a quick game of Portal via Liquid Sky on an old HTC One M7 using a Moga pocket controller connected with Bluetooth and a 3G network connection. Surprisingly it played really well. Selecting menu items can be a tad tricky on such a small screen but once in the game everything ran really smoothly. There are on screen controls similar to those you find on any good emulation app making gaming directly from the screen possible, but not very practical. Part of the soon to come feature will be one click Twitch streaming direct from your virtual machine.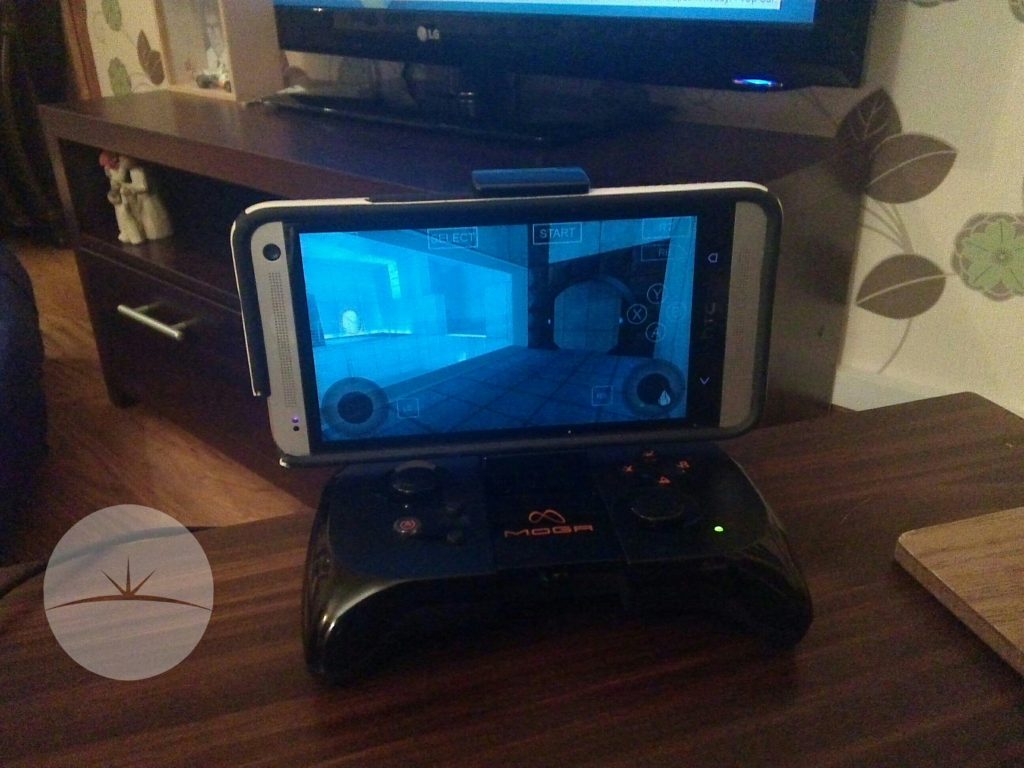 As I stated previously the app is still at the beta stage so it is possible that the problems I encountered could be fixed by full release and with the amount of updates and work being done the team should reduce network issues even more.
My personal feelings are that it won't be technical issues that might stop Liquid Sky being a success, but rather finding enough clients willing to pay for the service. Running on Android, Windows and Linux they are certainly trying to include as many as possible. They are also advertising the virtual machines for uses outside gaming such as developing and CAD. They have plans to target enterprise solutions and photo & video editing users. They are obviously a very focused and capable team, but the question remains whether there is a business in this field.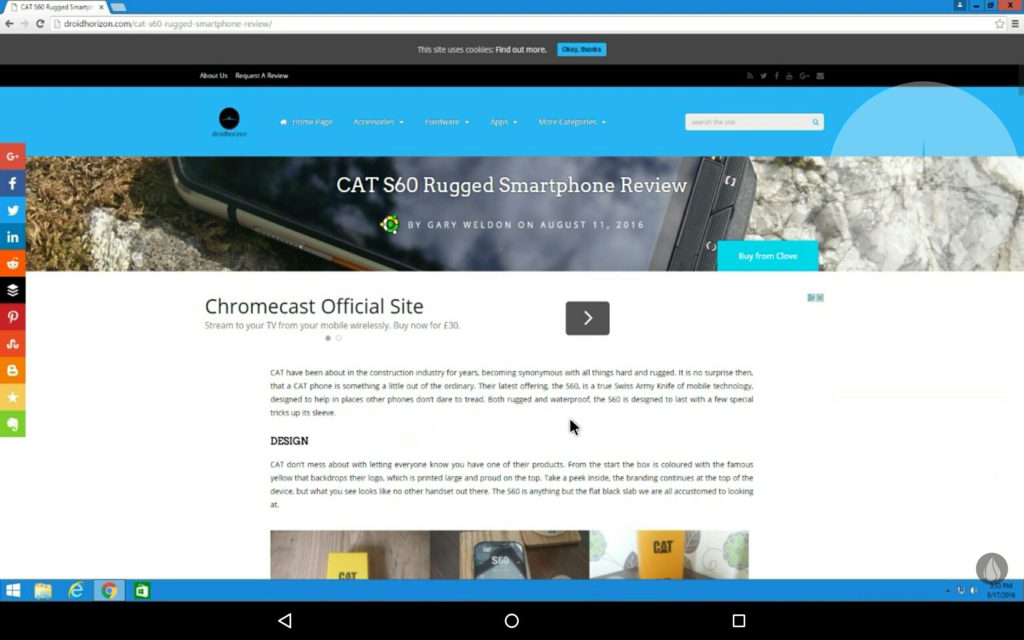 Current pricing is as follows :-
Pay-as-You-Go
$0.50/SkyCredit
100GB of SkyStorage
10 SkyCredits minimum purchase
Purchase up to 100 SkyCredits at a time

Gamer
$14.99/month
500GB of SkyStorage
80 SkyCredits per month
Purchase additional SkyCredits anytime
Unused SkyCredits rollover & don't expire
No forced timeout for idle activity

Unlimited
$39.99/month
1TB Of Storage
Unlimited SkyCredits
30 minutes timeout after no activity
Liquid Sky has a one day trial for new beta signups. If the service is something you feel you might be interested in it is well worth having a look via the link at the top of the page.
[youtube id="sciEfZaQy3o" mode="normal"]