Logitech G502 Proteus Core Review
The G502 from Logitech is a gaming mouse that is meant to deliver an abundance of customization options. This futuristic, transformer looking mouse more buttons then I can shake a stick at and it looks wicked cool at the same time.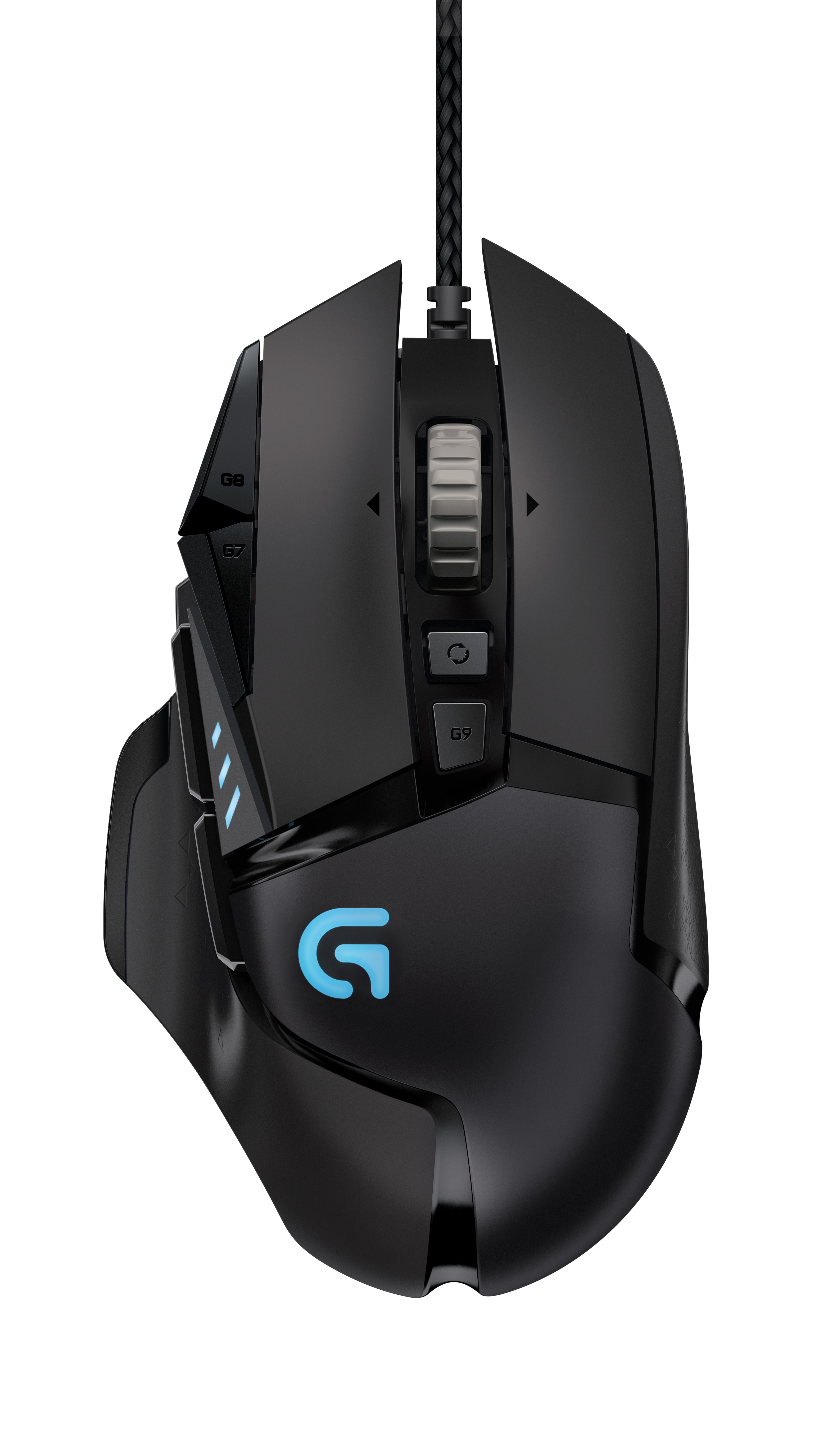 The G502 has 11 buttons:
Left
Right
Middle-click
Three buttons on the thumb rest
Two buttons by the left mouse button
A button just on the back of the scroll wheel
Two buttons on either tilt of the scroll wheel
The mouse I currently use has finger rests for my little finger the one next to it, I have really gotten used it. The G502 doesn't have this and also quite smaller then I am used to, in width and in height. This did cause me to accidently hit one of the 11 buttons around the mouse, and also left me little finger wanting a place to rest while navigating with the mouse.
The G502 has one of the widest sensor ranges I have ever seen in a mouse, going from 200 CPI to 12000 CPI. I was amazed to see that I could open the bottom of the mouse and put in the included weights. The mouse can hold up to five of the 3.6-gram weights. The pattern inside allows mouse weight to put on one side, allowing for a better gaming mouse.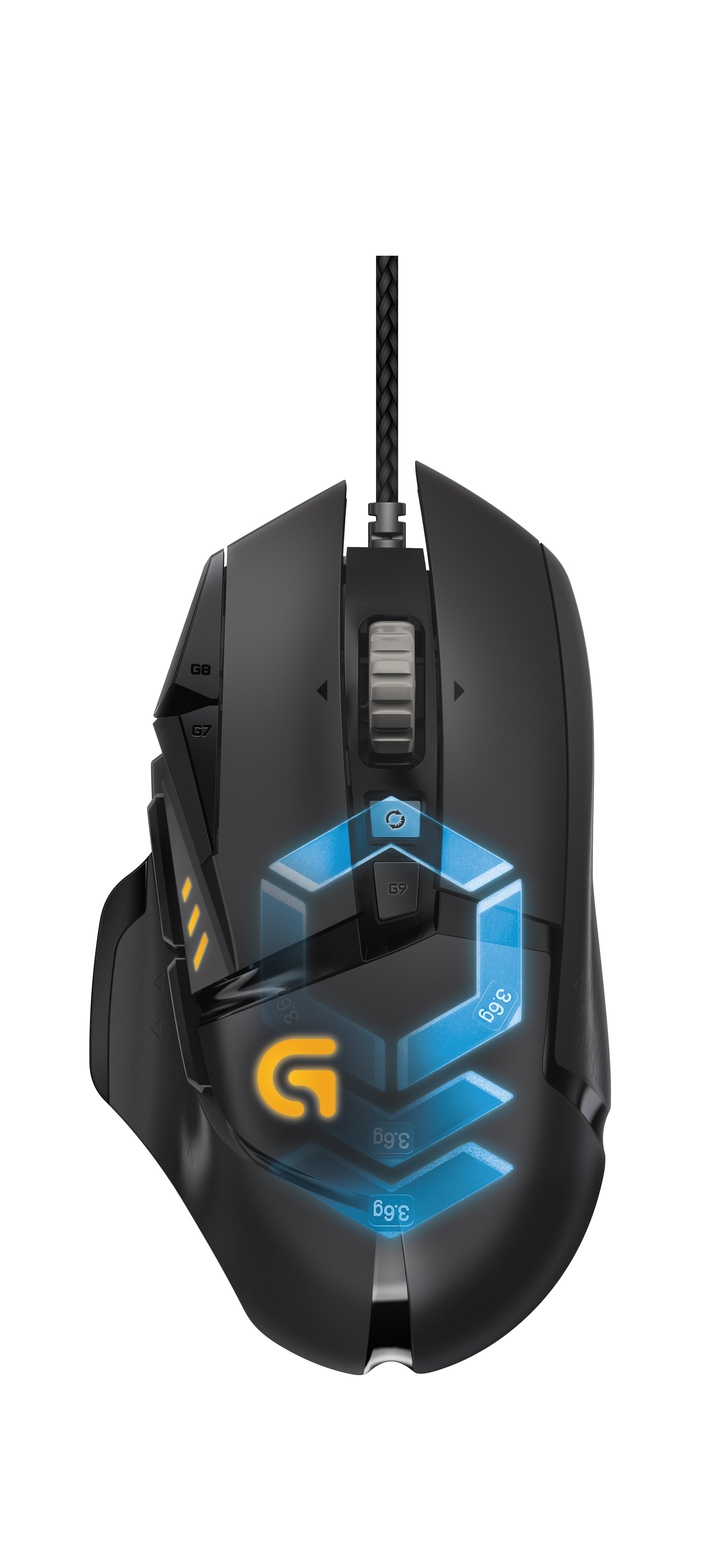 The cable used is a strong durable fabric, which allows easy movement without causing any damage to the cable. The cable attachment to the mouse is also long and malleable, which just adds to the durability of the whole thing.
I did have some issues with the scroll wheel though. Due to its large size I found it difficult to middle click, without then inadvertently scrolling. This was the case with the left and right scroll buttons too. I'm not if its common, but the right button wobbled a lot for me.
This is a fantastic mouse for FPS, and MMORPG as those 11 buttons can be customized and give you that advantage above other players. It's quick to move around the mat, and taking shits on Crysis and Doom were easy peasy.
This is an amazing gaming mouse, which offers a huge amount of customization options to gamers, a fantastic sensor, and a really comfortable design. Though I did find it a bit small for my big hands, it is great for smaller handed gamers or someone after a more streamlined gaming peripheral. The G502 comes in at $79.99, check it out below:
gaming.logitech.com/en-us/product/g502-proteus-spectrum-rgb-gaming-mouse