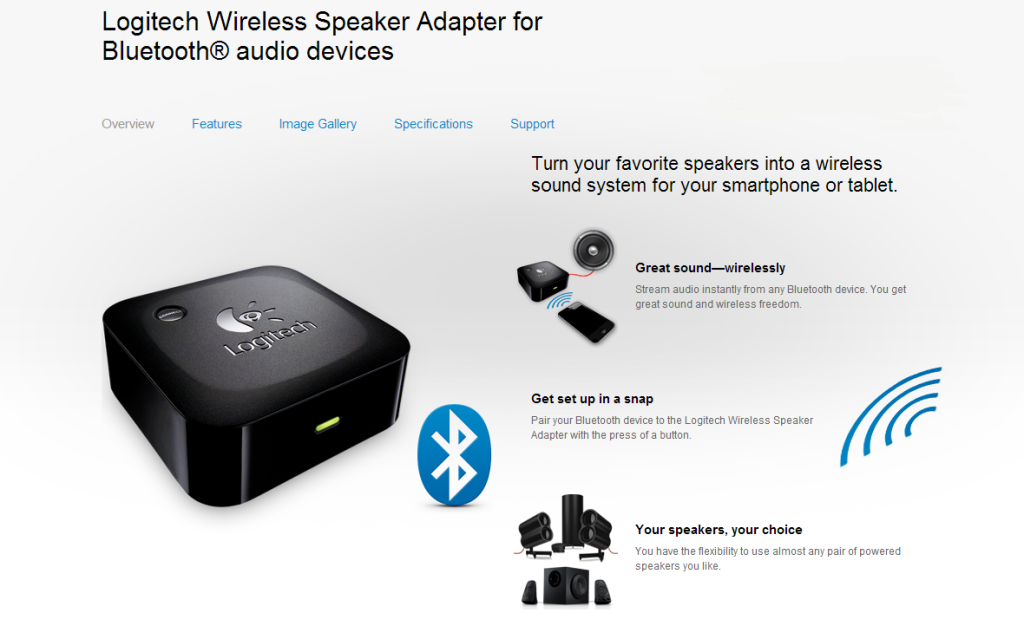 Want to stream music wirelessly to your HiFi but unfortunately it's not network ready? You still have a few options…There are several Bluetooth gadgets out there that will give you wireless audio streaming, you'll be sacrificing some sound quality, though if you use low bitrate .mp3 files rather than .flac's you probably won't notice. Especially if you're only streaming to a mini system or something similar.
After reading about a few of these I decided to go for this one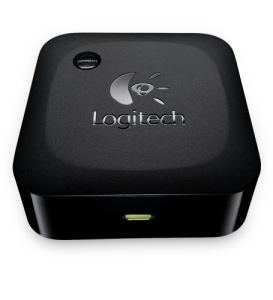 Logitech Wireless Speaker Adapter For Bluetooth Audio Devices
I got it cheap as the packaging was opened, but I think you can get them online for around €20-30 if you shop around.
Buy Logitech Wireless Speaker Adapter
I bought mine to use with a mini HiFi in the kitchen, mainly for convenient music streaming, but also to try with apps like Caustic 2 so I could enjoy (trying) to create music without cables hanging from my tab 🙂
Inside the infuriating plastic packaging you get the unit itself, a mains adapter, and a phono (RCA) to 3.5mm cable for connecting to your amp or mini system, and the usual manual and guarantee.  Sizewise, try to imagine a stack of beer mats and you're close. At the rear of the unit you have the power socket, a 3.5mm port, and phono (RCA) ports.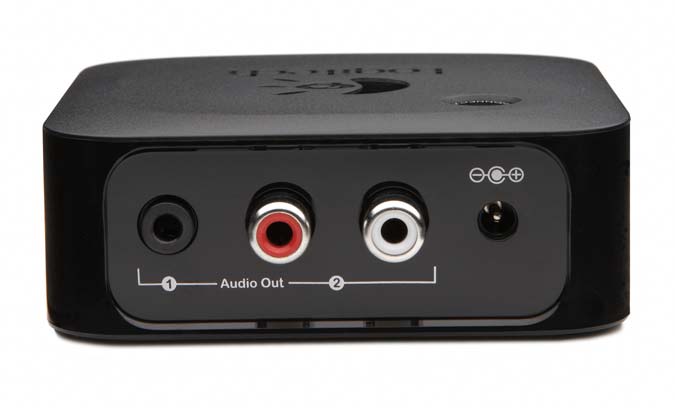 Plug it into the mains outlet, then connect it to your amp/mini system or whatever you want to stream to. Make sure that bluetooth is enabled on the device you want to stream from, and that your device is visible, then just press the button on the Logitech. Hit scan on your device and when Logitech Adapter shows up in the list tap it to pair. That's it. All audio from your phone or tablet will now be streamed to the Logitech, and output to whatever you have the Logitech wired up to.
You'll find that you will need to raise the volume on your stereo a bit higher than normal, and the sound quality is not overly impressive. But streaming is ridiculously convenient. As long as you leave the Logitech plugged in at the mains, anytime you walk into the room all you have to do is turn on your stereo and if your device's bluetooth is on you're automatically connected and ready to stream. Given how simple it is to pair a device, if you have friends around you can let them stream from their device in seconds.  Not exactly a Nexus Q, but not bad for a lot less 😀
But playing back the music stored on your device is only half the story. Look on the Play Store and you'll find a plethora of apps that let you create your own music in various ways. If you're a fan of apps like these then the Logitech is probably going to put a big grin on your face. Latency can be an issue, but the lag is relatively small, and most of these apps are about fun rather than creating professionally.
Make sure that your screen timeout isn't too short though, as I found when playing back anything I'd created if the screen timed out, depending on the app the audio paused until the screen was activated again.
Now, I'd read comments by people complaining of dropouts with the Logitech, but personally I had no issues. It's probably down to common sense and placement. Just don't plonk it down beside a DECT phone or a router 😛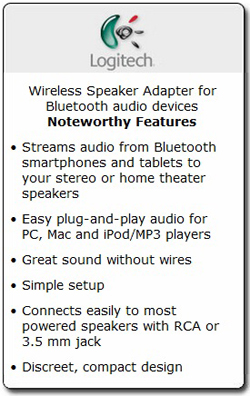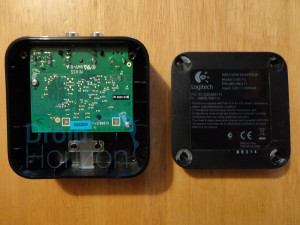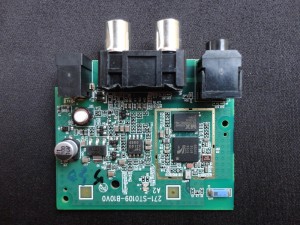 .
DroidHorizon Bluetooth® DAC reviews:
Betasphere Audio Beacon HR-120
Logitech Wireless Speaker Adapter
.
–