Lush Christmas Range 2016
Christmas is just round the corner, and as such I have been getting in the Christmas mood early. Our good friends over at Lush sent us over some of their Christmas based products to get us in the festive spirit. I can't remember the last time the DroidHorizon office smelt so nice. We have all bathed, scrubbed and conditioned our bodies and are ready from Santa Claus.
Sugar Plum Fairy Lip Scrub
With it getting colder, my lips too tend to be a bit sore sometimes.I found a bit of this in the mornings worked wonders for the rest of the day. The caster sugar, was a great for exfoliating my lips and it meant I could lick them clean of the sweet sugar.
In its incredibly small list of ingredients, there is organic jojoba oil, which is what gives the scrub it's naturally moisturising properties. Lastly you get a great a refreshing uplift from the sweet wild orange oil.
For only £5.75  I think this lip scrub will last me at last 6 – 8 months. It doesn't take a lot to give your lips a scrub, and the effects last throughout the day.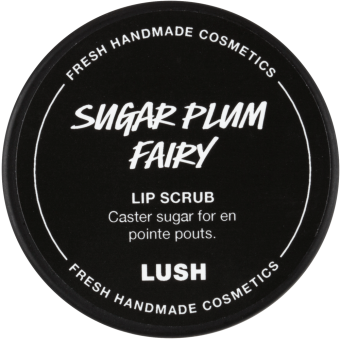 uk.lush.com/products/christmas/sugar-plum-fairy-0
Ruby Red Slippers Bubble Bar
The ruby red slipper was perhaps a little too feminine for me. So my wife had a bath with it. The flowery notes of carnation and rose are a great combination, and give a really balanced feel to the whole bath.
The tangerine oil was nice and uplifting, which is nice when having a soak. For only £3.95 each, these are excellent when you need something to get you through a bad day.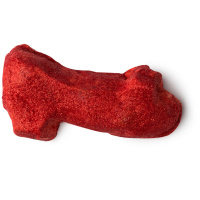 uk.lush.com/products/christmas/ruby-red-slippers
Snowie Bubble Bar
The snowy bowie was a joy to find in the box of goodies sent over by Lush. This homage to David Bowie was an excellent idea and made us all smile.  The rose, neroli, and grapefruit oil combined to give me a very relaxing and uplifting bath.
It was incredibly relaxing and afterwards I felt very refreshed. The bar dissolved and filled the water perfectly and stayed in the water for the whole bath. This is well worth the £4.25.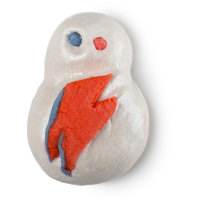 uk.lush.com/products/christmas/snowie
Snow Fairy Body Conditioner
This is on my Christmas list. This has to be one of the best things I have ever applied to my body. The combination of avocado, cocoa and mango butter makes this condition and soften my skin. The cherry infusion then leaves a long lasting smell on my skin, which can make it through to the end of the day.
The only "disadvantage" is that it can go quite quickly, I was incredibly disappointed to find my pot gone in two weeks. It took around a palm size amount to do my top body and face. I will be getting more of this, and for only £13.95, I think I will grab a couple.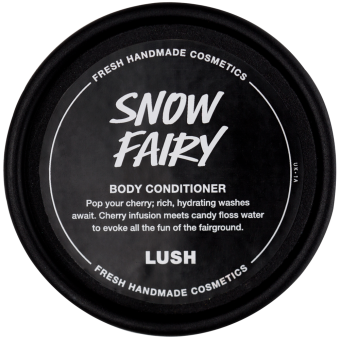 uk.lush.com/products/shower/snow-fairy
Snow Fairy Shower Gel
For only £12.95 you too can smell awesome. The guys over at Lush that came up with this smell should be getting Christmas bonuses! It takes half a palm size to get enough gel for my entire body and it leaves a day long clean feeling.
It softens my skin, and leaves it feeling great throughout my day. I had some dry skin on my elbows and this went after a week of using this. It shows the advantages of using naturally made products like this.
The smell is a little less intense compared to the body conditioner, but its still a smell which stays with you. The bathroom smells amazing after we have showered as it fills a room.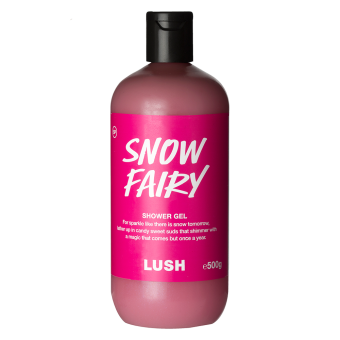 uk.lush.com/products/shower-gels-jellies/snow-fairy
Lush are a fantastic brand, and I really enjoyed looking at these products.

Check out their Christmas page below:
uk.lush.com/products/christmas