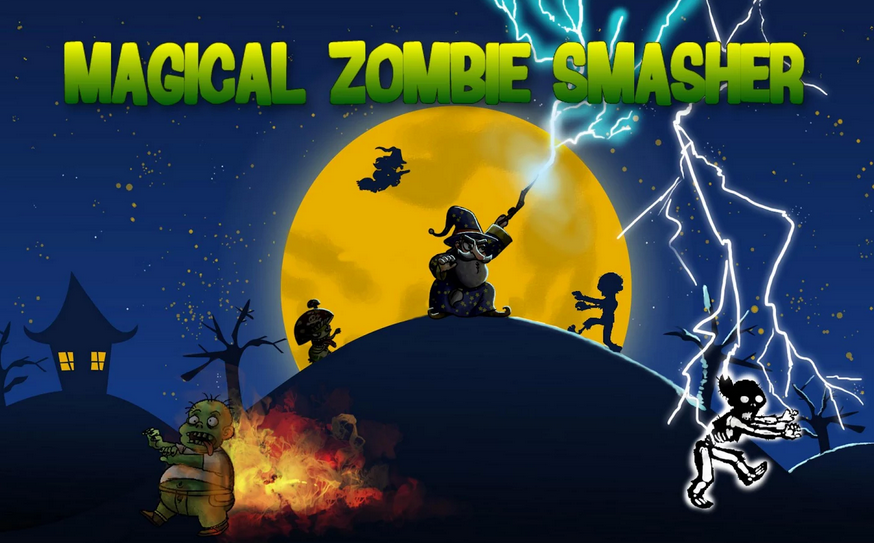 Developer's description..
Intense zombie smashing action with advanced spells. Friend rankings, world rankings and many levels of increasing difficulty. A lot of fun for a long time!
Tap zombies to kill 'em or sling spells on them by swiping with your finger. Slice your way out of hardest situations with a magic sword! Multi-touch absolutely supported!
A fast and fun game that can be picked up and enjoyed by all age groups. Controls couldn't be much simpler, Magical Zombie Smasher is a screen bashing title to start in the early rounds but the intensity of the relentless Zombies and weird mushrooms quickly picks up and your screen will fill with bad guys to smash or throw some spells at. For a lot going on the game handles very well. Multi-touch detection and performance doesn't stutter too much and the shots seem accurate, whilst playing.  It's a pretty basic format, that you'll have seen before, (I know some people will be rolling their eyes thinking "Oh, another zombie game. That hasn't been done before!) Yeah, you'd be right actually but it's a fun side scrolling game in a quick 10 minutes grab and go format.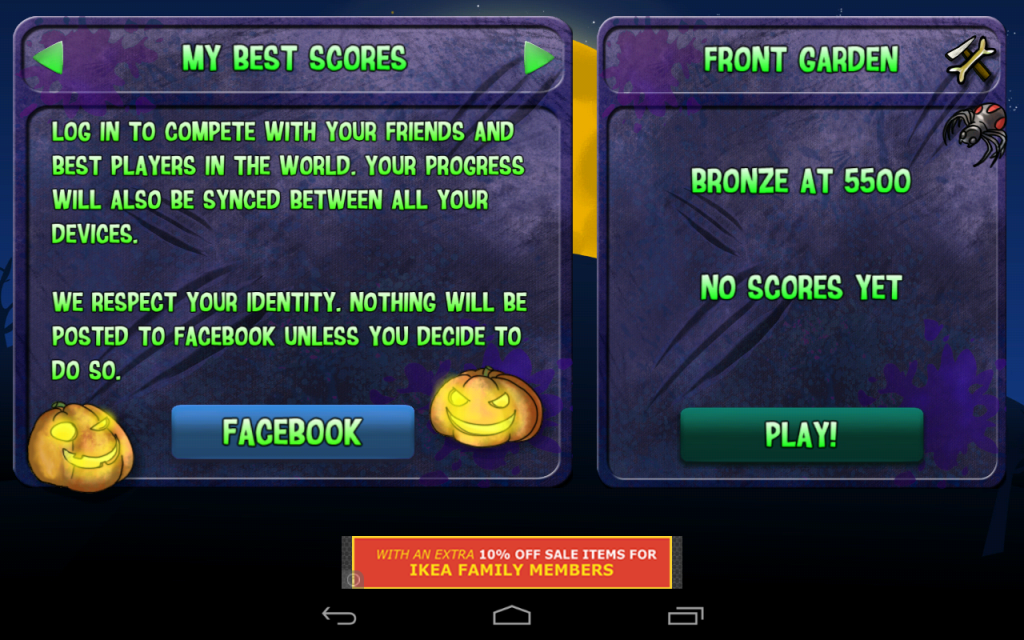 This brings me to my biggest issue. Facebook sign in is everywhere in the menus and I don't have a Facebook account. I'd really really want to see Google Play Game Services added here. This is just a personal opinion, when will we see game developers actively trying to add this service that has been available for longer than six months, at least. I know posting on your wall is free advertising for the game, but I want share my scores and beat my friends on Google too. As you can see from the screen shot above, ads are present in the lite version. You can go pro for £1.30 or so to remove adverts and support the developer. (I actually didn't because of the whole Facebook "thing") Moving on…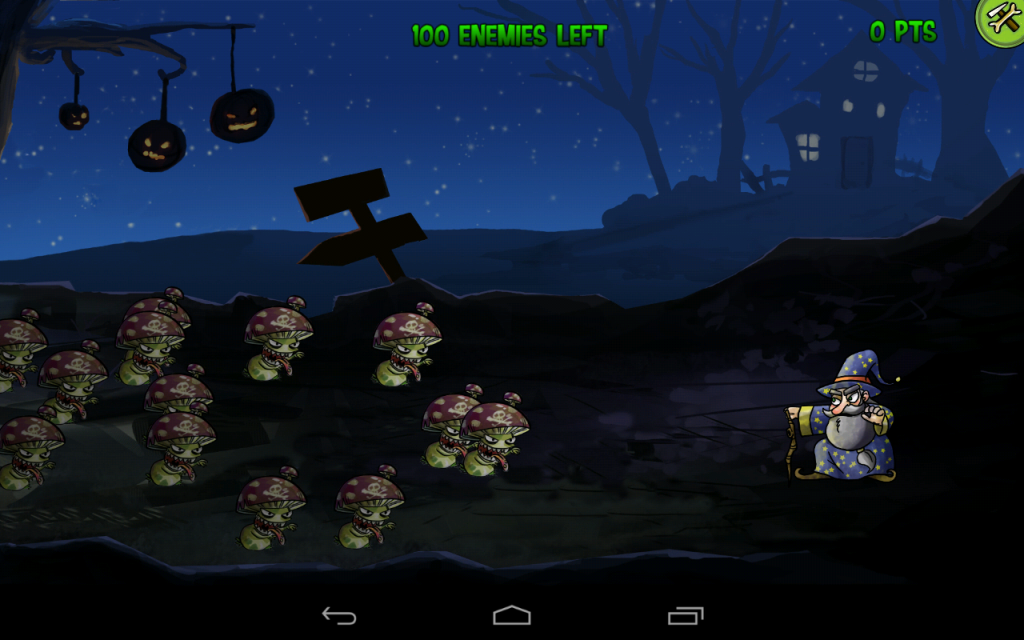 Graphics, gameplay and sound are spot on with Magical Zombie Smasher. The lightening sound effects are actually very well done. I'm not sure why that stood out so much, maybe when in development extra time was taken to get the sound effects just right. Praise has to be given here, thanks for that. In-menu music isn't too repetitive either. (I hate the same annoying background music playing over and over and over,) gladly that isn't the case here.  Another good point that stood out was the combination of the spells when used together. I won't spoil it for you but you might catch some of them in-use in our preview video.
Magical Zombie Smasher features..
• 22 free levels
• 40 more levels to unlock
• 5 intriguing spells including wind, fire and lightning
• powerful and rare magic sword
• friend rankings (via Facebook only)
• world rankings (via Facebook only)
• many kinds of monsters
• escaping friends to save
Download Magical Zombie Smasher below;