Mister Barista Android App
There are two types of people in the world, the type that love good coffee and the type that don't…. No seriously, I'm far from a fine coffee connoisseur but I do enjoy a nice cup and with Mister Barista my coffee making skills have been raised through the roof.
You'll find all the recipes, methods and timers to make great coffee every time with Mister Barista. (You don't need those skinny jeans or odd facial hair. Yes, I'm looking at you Hipster Barista at my local coffee house.) Good coffee doesn't need to be a fashion statement, I know you get snobs like certain wine drinkers, Mister Barista gives you the means to make a good cup for yourself or even share when friends come over. They'll certainly be impressed… I'd recommend the Aero Press The Charger. I haven't made every single recipe yet but I'm gonna try.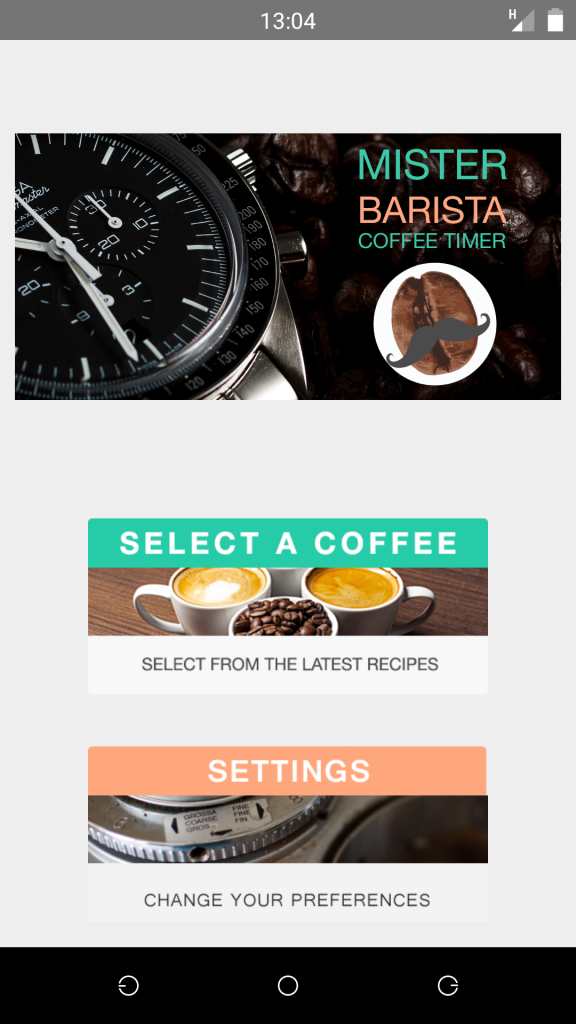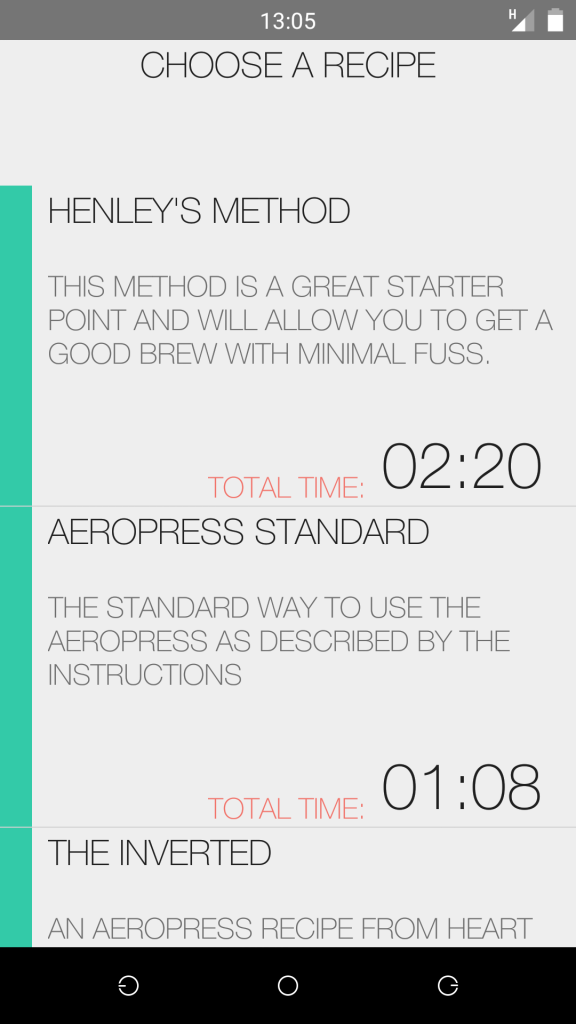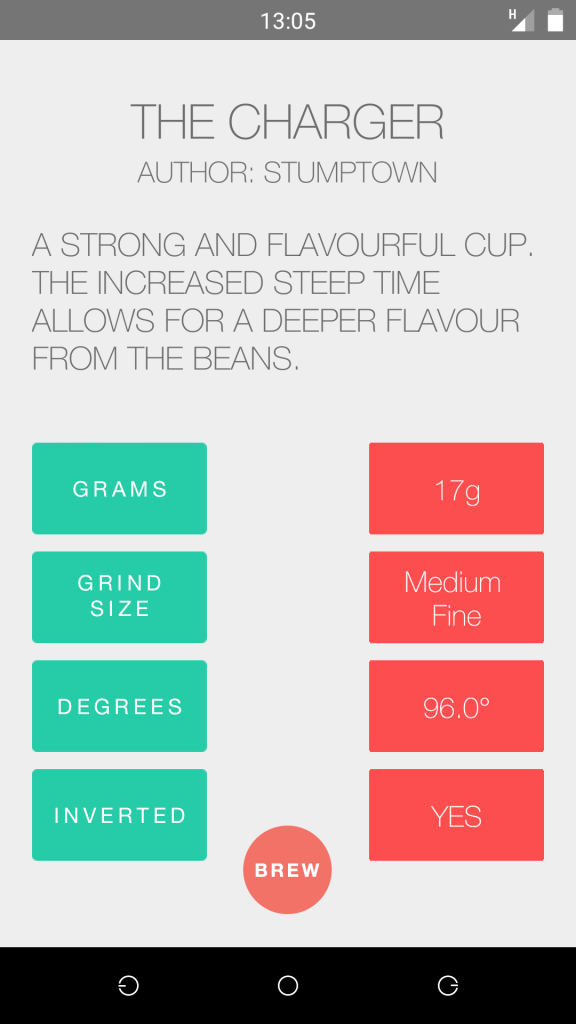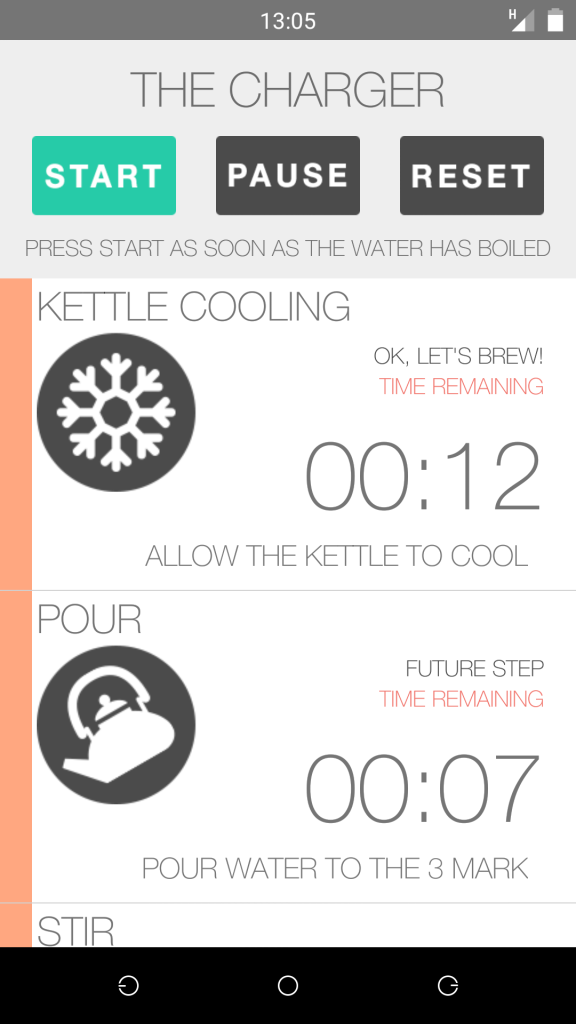 Mister Barista is your interactive guide to make the perfect cup of coffee even if you've never tried anything like this before. You'll quickly grasp how to use the app because of the way the developer has designed the layout. The colourful cards are intuitive, the methods are displayed well with large buttons and everything is broken down into easy steps for the complete novice to understand. (I'll be honest, there's no guides or walk through because there is no need for it, you'll grasp what the application is about with your first run and then rush to Amazon for a new French Press or V60.
The developer notes describe Mister Barista as a beta but I've zero issues thus far. A special introductory fee of 60 pence is on offer for the first 60 downloads so you'd best move fast to get the app at that price. No adverts, no In App Purchases just a great looking and very useful interactive application to make great coffee. The premise couldn't be simpler.
Download Mister Barista below;