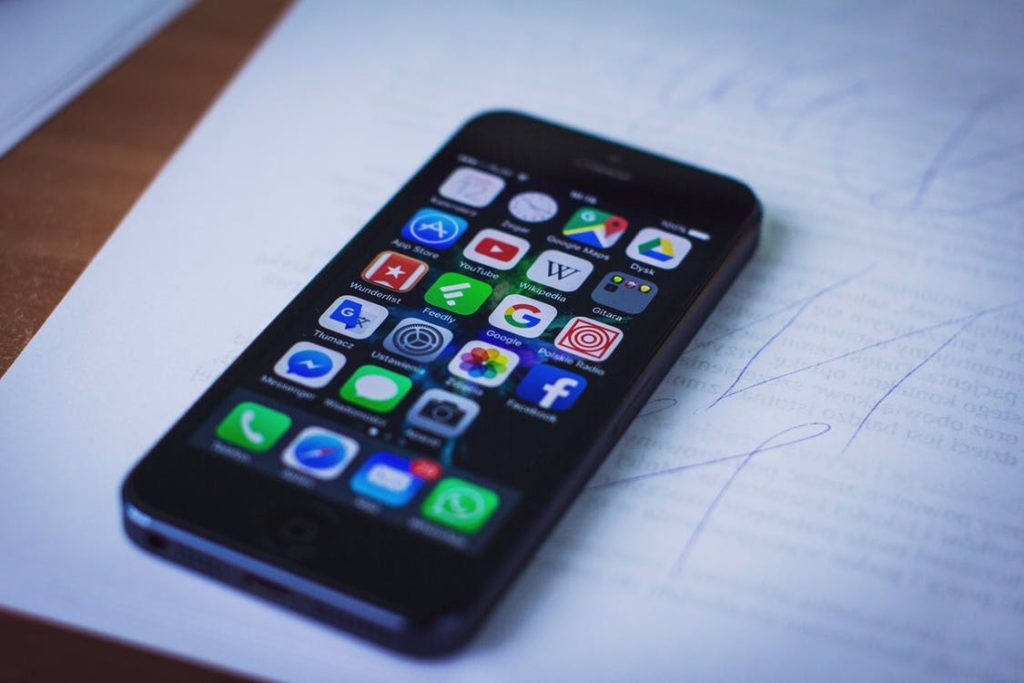 For a long time, the mobile app was the smartest and most efficient way to play games, read news or shop online through the screen of a mobile device. But now, with the emergence of advanced technology for web browsers such as HTML5 and faster internet speeds, it seems as though the browser is set to make a return and tussle for top spot. Some are even speaking of the "death of the app," and there is a strong chance that the previously handy smartphone icons could soon become a thing of the past. Let's take a look as to why.
Smartphone Apps – A Brief History
The Apple App Store was launched in 2008, and was a major boost to sales of the iPhone, which had been released a year before. In its debut year, the new smartphone created by the innovative technology company only shipped 1.39 million units. However, in the second year, this number increased tenfold and 11.63 million units were sold. There is no doubt that this dramatic increase in sales can be attributed to the emergence of brand new mobile applications, and to the marketing which explained to the public that there's an app for practically anything, or so the slogan went.
When the App Store became available for the first time in July 2008, it had 500 apps on offer. These handy on-screen icons which opened up news, games, entertainment and fitness platforms proved to be an instant hit, and in the first weekend there were 10 million downloads. The iOS offering was swiftly followed by the Android market and the Google Play Store, although this only had 500 apps at the very start. At this time, using a mobile browser to view pages which were primarily designed to be experienced on desktop was somewhat of a hassle. Users had to pinch and drag the screen in order to see the things they wanted, which wasn't easy at all. Apps were handy, they were designed specifically for the mobile screen, and they minimized loading times. It was at about that time that businesses realised they had to create content especially for apps, or risk losing the booming sector of smartphone users. In a relatively short space of time, the amount of apps on offer has rapidly increased from the initial 500 to more than 2.2 million. This has led the App Store to generate more than $25 billion in revenuefor the various app developers.
However, according to Google, mobile apps are dying and soon to be a thing of the past. This is in part due to the fact that new technology has brought about major innovations in terms of web browsing. HTML5 is the biggest breakthrough, and it has helped to make the same content available across multiple devices without the need for apps.
New Technology is Making Browsing Easier than Ever
Browsers such as Google Chrome have been updated to support HTML5, and this is ensuring that there is more integration between different platforms including PC, tablet, and smartphone. The markup language which was published in October 2014 has improved support for the latest multimedia and is easily readable by varying devices along with humans.
Thanks to HTML5, some websites have undergone a marked improvement when it comes to accessing their pages from the mobile platform. It also eliminates the need for Adobe's Flash – which was famously unsupported by the iPhone for years and is now being phased out – because out-of-the-box functionality in HTML5 includes playing videos without a need to download add-ons and plugins. That, combined with a rise in bandwidth speeds, allows for new ways to experience video, including live streamed video. Facebook has become much more advanced in recent years, and now allows its users to share live video easily, even if they're not tech-savvy. Another site which makes good use of improved streaming is Betway Casino, which offers a number of live games on all platforms. Based on HTML5 video, these connect players to a live feed of a dealer ready to deal their cards or spin a roulette wheel on their mobile screens, while players bet. Of course, HTML5 has also been used for improved web page design, and sites like Pollitt & Partners, The Glyph Studio, and Stink Studios have all been lauded for their excellent use of the responsive web design technology closely associated with HTML5, which adapts a website's layout based on the user's screen, so that you can read a page as easily on mobiles as you do on a big desktop screen. With mobile browsers now able to open up advanced webpages and show the same content as you would see on a desktop version, it is no surprise that webpages are making a swift comeback.
Why Apps May Struggle to Keep Up
According to Mobile Marketing Engine, less than 0.01 percent of mobile apps will be considered successful by 2018. In addition to this, around 52 percent of apps lose at least half of their peak users after three months. It seems that the success of titles like Angry Birds and Candy Crush has served to gloss over the fact that for many developers, apps are just not necessarily a viable source of revenue.
It should also be noted that as mobile technology progresses and things like augmented and virtual reality begin to be integrated more often, the aim will be to achieve a seamless transition across various devices. This vision is evident in the fact that massive smartphone companies are continuing to invest in VR devices. Free-flowing integration will mean that a web page will look the same and have identical functions across PCs, tablets, and smartphones, not only in terms of layout but other parts of the experience too. This would allow someone to start something on their desktop, and then pick up where they left off instantly on their mobile device if they want to move to another room, for instance. Although apps were the ideal way to get content when smartphones first came about, technology seems to have moved beyond them and could soon render them obsolete.
There is no doubt that the mobile app has been a much-loved novelty over the last ten years. But with new technology helping to make browsing accessible across various platforms, it seems that we are heading to a future which will once again see the browser reign supreme.