MOLT MSTICK LED Light Stick Review
Mstick is a LED light stick by a company called MOLT. It's controlled via an app for Android or Apple but works adequately just by itself. There is a long list of modes available to play with, such as a mood lamp, bike light, air display, sound visualizer, and alarm. It's designed to work indoors and outdoors and using the inbuilt 3 axis sensor, the light can change or behave differently based on what you do with it.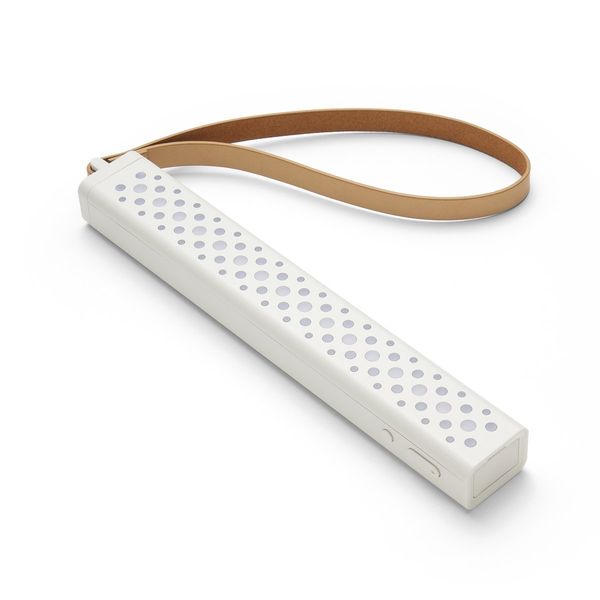 CPU: 32-bit ARM Cortex M4 32-bit CPU
Bluetooth 4.1 2.4Ghz, 3 Axis Sensor
Light: RGB LED x 16 ea (estimating roughly more than 120 lm)
Battery: Li-Po 1800 mAh (maximum 7 days ~ minimum 3 hours)
Charging: Micro 5pin USB Port
Mount: Universal Camera Mount / Built-in magnet
Stick Body: 160(H) x 24.5(W) x 17.5(D) mm
Weight: 105g ( including package : 200g)
Compatibility: Full support for iOS 8 / Android OS 5.0 and above
I really liked the futuristic look of the Mstick, with the lights on the front and the overall "blocky" look. It came with a leather hand strap, cable holder, wall mounts and instruction manual. There are multiple mounting options included with the Mstick, as well as the included magnetic mount that is built in.
Mstick is simple yet beautiful. The plastic though light, feels very well built. There are 2 buttons along the top, power and skipping through the different modes. Each button has an LED indicator, and there is a good solid feel to the button.
What I liked was the inclusion of a universal camera mount hole (0.25″). Which means that it can be mounted to the included strap, but also any mount that uses that mounting hole. Though the Mstick can be used without the app, once you have it installed you can start to use more features.
Such as Alarm, flashlight, mood light, bicycle Light, air display, and sound virtualizer. Additional features such as weather, fitness and cook timer. With the app ever upgrading it means they can add additional features in the future. A nice surprise was moving the stick around on the different modes, as movement can create different effects compared to when it is stationary.
The LEDs on the Mstick are really bright. Even in the mid-afternoon sun, I was able to clearly see each LED. So in the dark, this really lights you up! The battery is really good for the size, lasting around 3 hours after a full charge. Charge time and usage time are about the same, so 3 hours of charge, will give you around 3 hours. But this is with moderate use.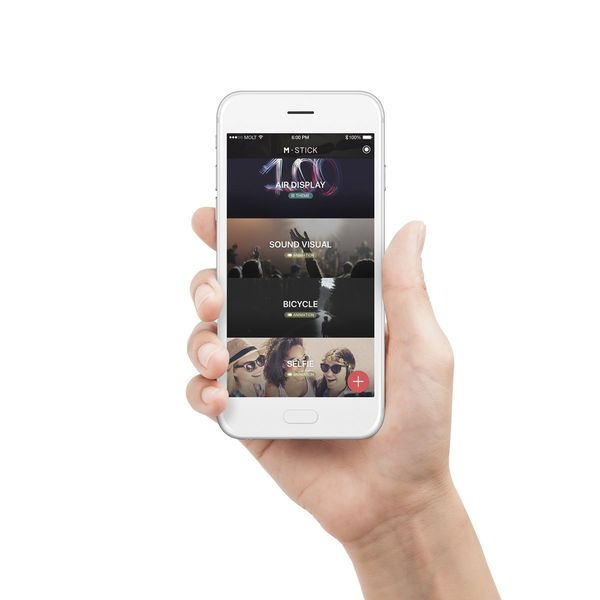 This is around £75 on Amazon, which is a pretty high price for what it is. Though I would hope with more time, they can add more features allowing for an ever-evolving product.
amazon.co.uk/MSTICK-Smart-Bluetooth-Light-White/dp/B01KFKJT0G/?th=1