MOS Pack Charging backpack – Review
The MOS Pack features a built-in charging station and internal cable management so you can charge everything without taking it all out of your backpack. After using it for a couple of weeks, I can confirm 100% they are telling the truth. This juggernaut of a bag, packs a wall charger, with two USB ports to plug in a variety of mobile devices. Everything is supplied with it, and this has more pockets and compartments you would ever need.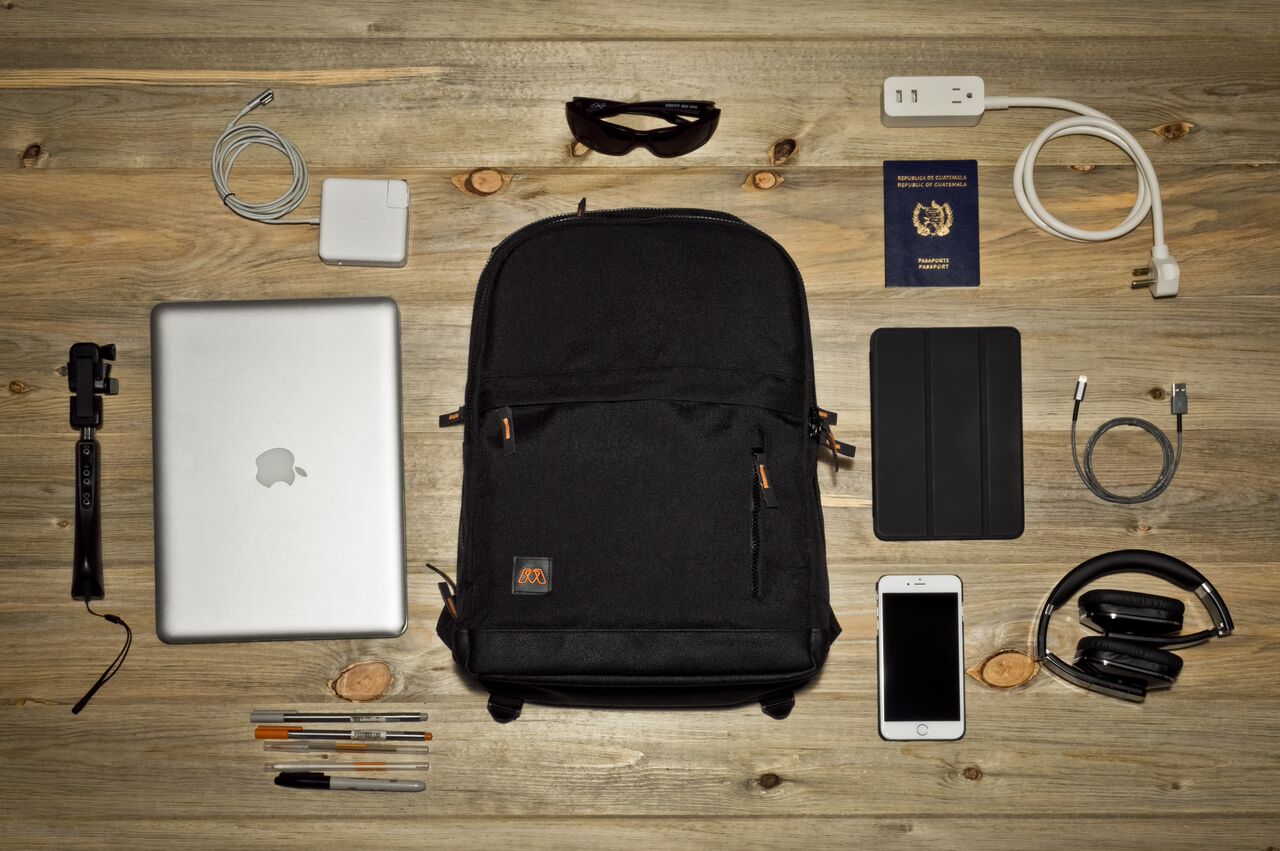 The quality of production that MOS has provided for this bag is absolutely amazing. They have used some beautiful materials to make too many pockets to count, some are elasticated, some have zips, there's a pocket for everything even my old PSP 1000 I dug out of cold storage.
I used the MOS Pack for a number of trips, going up to my nans for a couple of days, staying in London for a weekend, and to and from work. All these meant i had to charge on the go, keep everything secure and look cool.
I was able to take my Dell Laptop, my Samsung S8, and Nexus 7, and still had enough room for clothing, papers, and to charge 2 devices at the same time.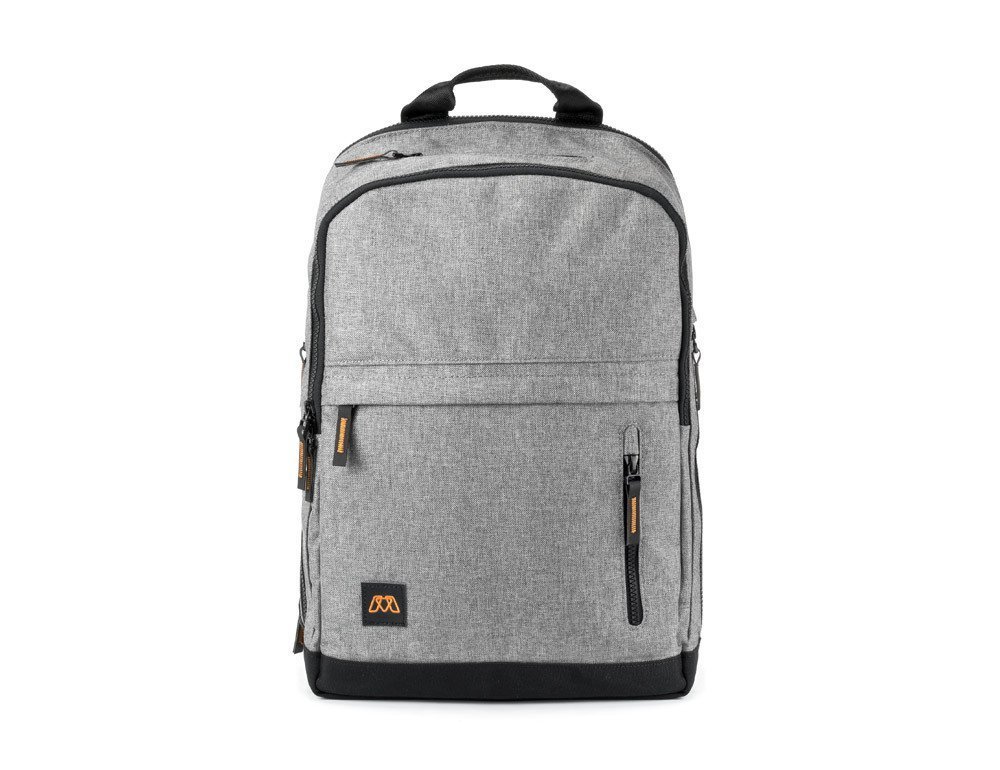 At the top of the bag there is a pocket that is protected. I used this pocket for my S8, as it protects it thanks to its cushioned surroundings. On the right is a pocket that contains a hydration pocket that will hold a bottle of drink or a business umbrella. When not used, this pocket can be hidden inside the bag and zipped up.
I have to applaud MOS for their amazing job with the routing of the internal cables. They have created the ability to route cables virtually anywhere in the bag. This means you can have multiple devices charging, in various pockets of the bag, without masses of cabling getting tangled up.
Opening up the back of the bag is easy, as the zips go all the way down. This makes it possible to completely open the bag to get your cable routing done perfectly. It took me a couple of tries to get the right cables in the right holes, but this was before I realised MOS provides a "map" showing where each cable will appear. This is also goods for travelling abroad, as it can be opened fully with your laptop showing.
After the first week I was hooked on this bag. It has everything I would ever need.
The MOS Pack has the best of both worlds, the on-the-go techie needing to charge his devices, and just the guy going to work. It works on both levels. When travelling with a bag full of tech, you don't want it hurting your back after wearing it for long periods of time. This bag has a serious amount of padding along the back, and even some on your shoulders, TYLT went heavy on the padding and it has paid off. The padding is almost a honey cone texture, and allows a lot of air to flow down the bag.
In the future I'd love to see a bigger version of the bag with maybe a 20,000mAh battery.
Built in MOS Reach+ for two USB ports and a standard outlet inside of your backpack

Has pockets designed specifically for Laptop, Tablet, Power bank, Smartphone, Sunglasses, and Passport

Internal Side Water bottle and Power Cord Pockets (See Pictures). Built in cable management channels, 20 liter backpack

Durable Anti-Tear Nylon for body, Rigid Support with Super Soft Backing

Limited lifetime warranty through Sewell Customer Support, Designed to pass Airport Security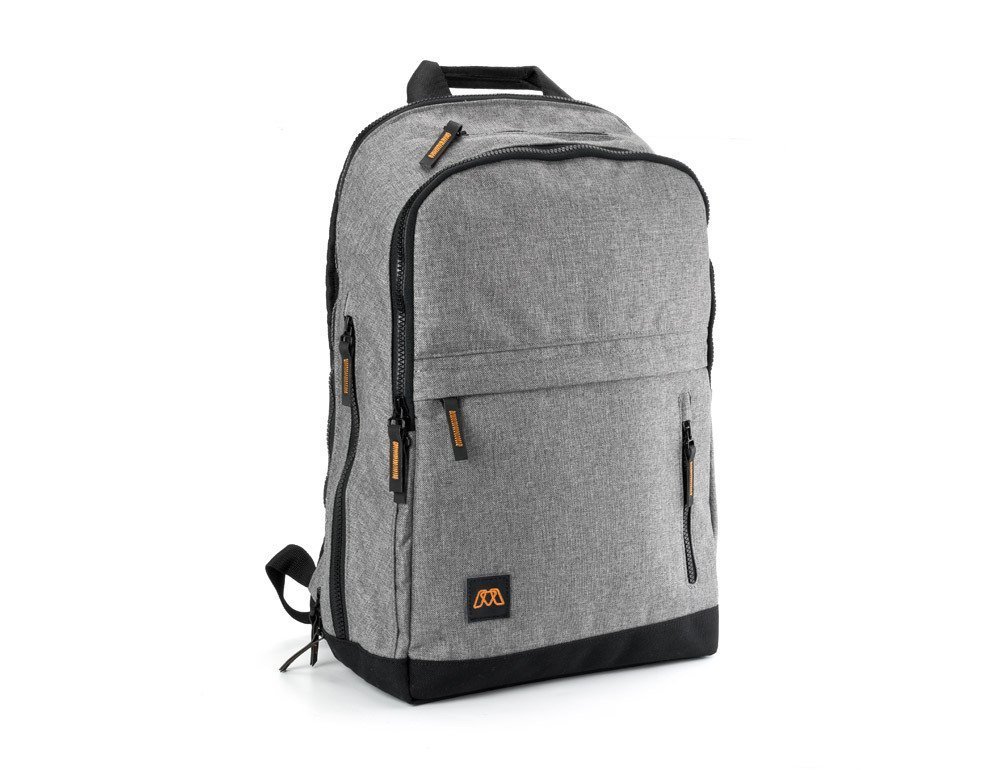 In my opinion Swwell have created the perfect portable charging station. If you are in the market for a new bag, travel a lot, or use a large amount of smart devices, the MOS Pack really is what you're looking for.
It looks great, has more pockets than anyone would need and sections I am still discovering, and best of all, it fits really well on your back. I've walked around London for a whole day with this and I didn't get any problems.