MOS Spring USB-C Cable Review
A constant problem I have when using usb cables, is over time, they start to fray and bend at either end. This is normally due to the various positions I use them in to charge my large array of tech devices.
MOS have come up with a fantastic solution to this issue, their Spring USB-C Cable. They have made three major changes to the average USB cable:
Anodized Aluminum Housing – Which offers a scratch resistant surface, minimal weight, premium look and feel, laser-engraved logos and tough protective housing.
Carbon Blackened Steel Spring – Which adds strain relief, when trying to fit the cable into an awkward position.
Woven Exoskeleton™ Jacket – Which is a proprietary woven jacket offering maximum protection, while still offering maximum flexibility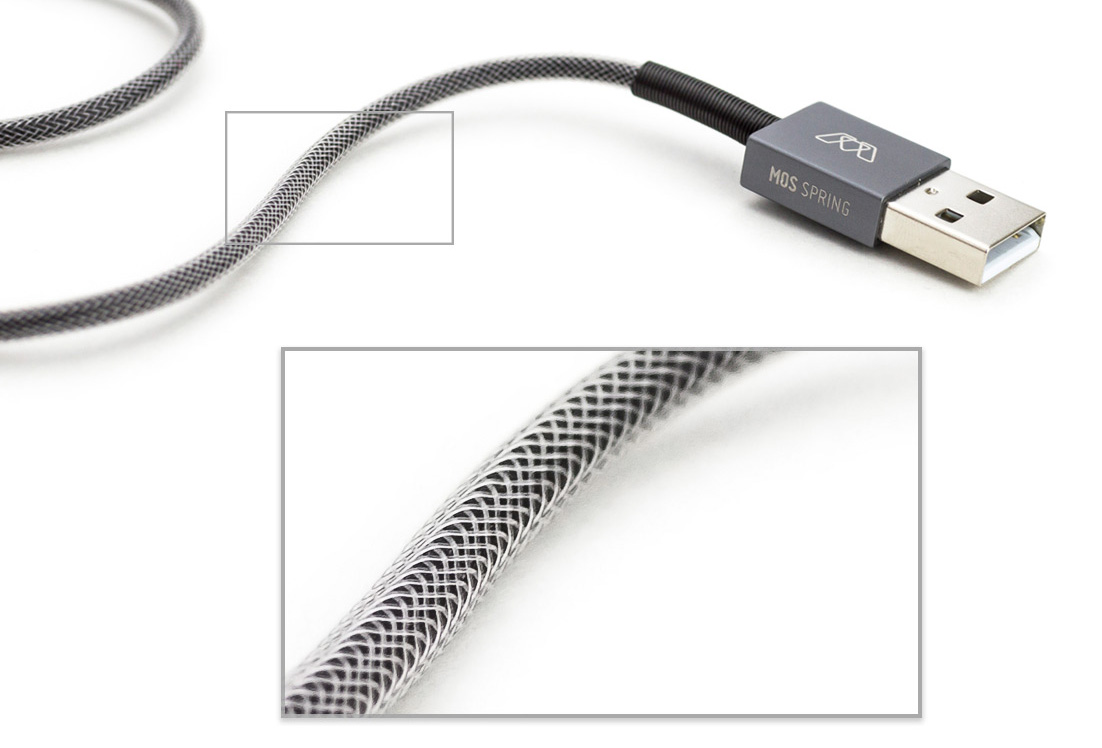 Data transfer is on par with any other cable I have, it also charges my phone and batteries at the same rate as even the stock devices cable. I have been using these for over a month, and I can't now go back to normal cables. They are under $24.95 for 3ft of cable, but I have no idea when I will need to replace them. They feel like they will outlive me, and will be used to charge my childrens gadgets.