MOTA JETJAT Nano-C drone Review
I do love a drone. But I am a massive fan of the nano drones, so I was happy to be sent the new JetJat Nano-C Drone from MOTA. Coming in at less then one square inch this little guy can move with the best of them, but you do have to make sure you don't crash it in your glass of water!

Onced charged with the including USB charging cable, I was able to get around 5 mins of flight time around the office. The controller is incredibly easy to use, as everything is clearly labeled and the included instruction manual even explains how to do some moves.
This is a great way to learn to fly drones, without worrying about crashes a grands worth of tech. I did take it outside, but I would recommend doing it on a still day, as any wind did cause the Nano-C to be knocked off course. Being so small I did tend to lose it when I landed it in the grass, so I now tend to use it around the office where there is no wind and easy to keep an eye on it.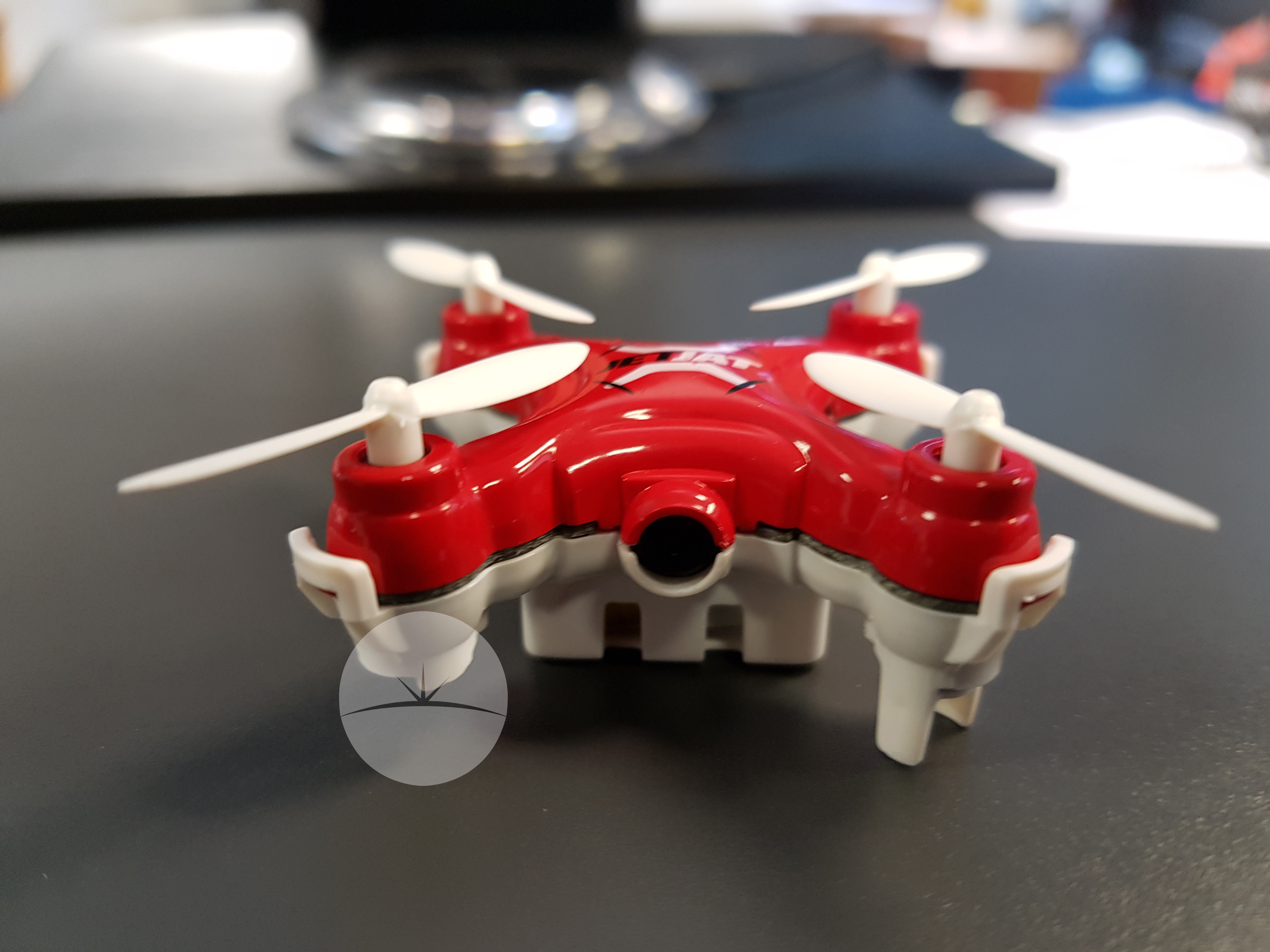 MOTA say the Nano-C is:
The world's smallest and lightest video drone is merely gumball sized!
Built-in camera and micro SD card so you can record everything but your favorite TV series.
WOW your neighbors – This pocket sized design has a flight distance of up to 80 ft, LED lights for night flight and flying high over houses!
With the latest 6-axis Gyro hardware and videogame style 4-Channel Controller, experience amazing flight control.
Play with your pets around the house or shoo away flies before dinner; Nano-C does it all!
Upgraded high-capacity battery gives you extended flight time with shorter charge time. USB charging cable included has a light to help you identify charge status
The Nano-C even has an in-built camera, this allows you to record and to take photos as you go. The controller even makes it easy to do this, as there are two buttons clearly labeled with video and photo. The Nano-C came with a 2gb SD card which was great to see and slotted straight into the drone.
The camera is only .3 MP so don't expect great quality, but it is a fun touch and does allow you to see your cats expression while you chase it over the garden. I was disappointed to find, that I would need an external card reader. I had hoped that by plugging the cable into the drone, then into the computer it would pick up the recordings, but it didn't.
Specs:
Number of Rotors: 4
Product Size L x W x H (in): 2.4 x 2.4 x 0.79
Flight Time*: 3-4 min
Charge Time*: 25 min
Range*: 15-30 m
4 Channel Control
Gyroscope Stabilization
Accelerometer
3D Tumbling
MicroSD Card Storage
This bundle of joy comes in at $49.99. It is a really fun experience, and its not going to break the bank. I highly recommend grabbing one and having a go.