NanoGrip – Review
Always losing your phone, keys or change on the dashboard of your car? Want a place to keep your device, but it keeps slipping off? Then look no further than this excellent product, NanoGrip! The guys who sell this, very kindly sent it over to me, along with an example of their competitors, and their product is far superior. You can stick this on the back of screens, on your car, on the wall, it leaves no marks, no residue and gives you a nice space to keep your phone/tablet without slipping.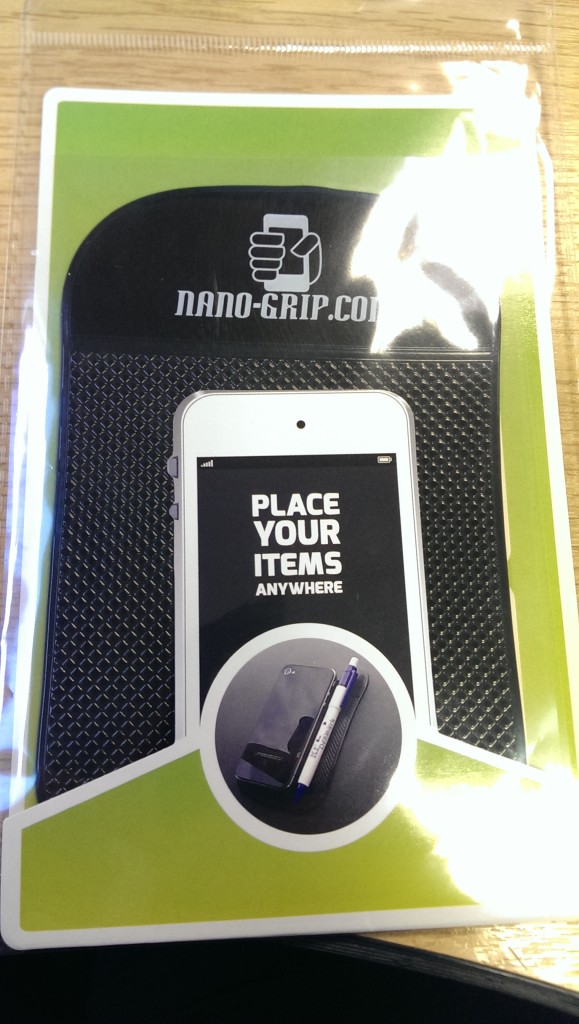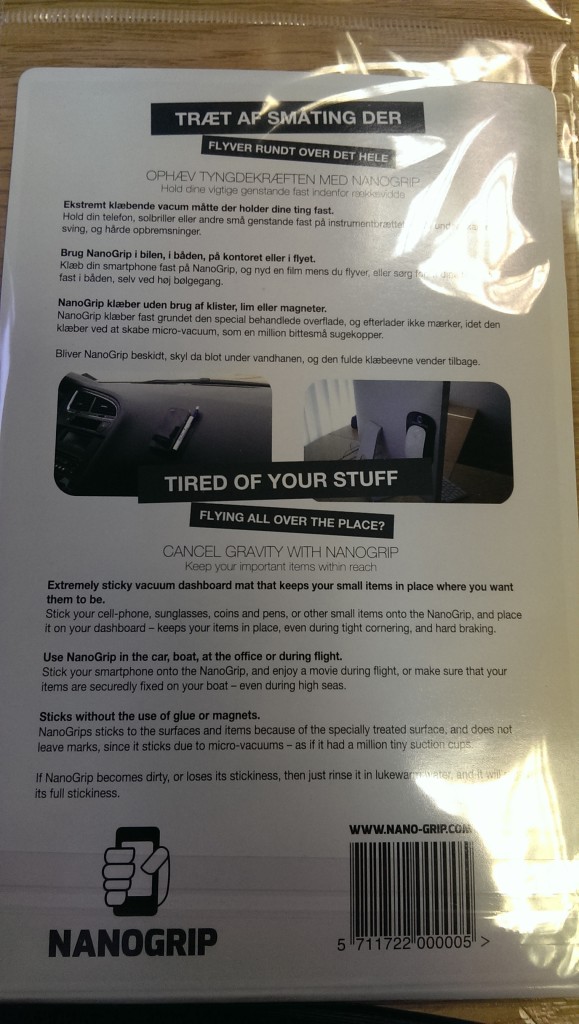 I was very excited to test this. On first opening and feeling it, I was instally worried this would leave marks wherever I put it and would leave a stain on my phone. But it didn't, I put this on a painted metal surface and then put my phone on it and it instantly stuck. The NanoGrip comes in two surfaces, the back allows you to stick it onto a wall, the front is made up of tiny suction cups, allowing your device to be put on and taken off with ease, and without leaving any lasting effects on the device.
I dont have a lot of shelves at an angle, so I thought the best way to test this was on a wall next to my desk. The application was easy, and can be removed and placed again if needed. I then placed my phone on it, and it literally defied gravity, it was stuck. This meant I can now use space outside of my desk area to store things like my phone. I left it there for the whole day and it never budged.
My first worry was that this was a one time use product, if I keep moving it around then the "stickiness" would obviosuly wear off. I then found out, that after running under warm water, the product is returned to perfect working condition and good to use again.
I tested this also with pens, keys and coins. All of them stayed and never moved. I also tested with a cup, but this was less successful and the cup was quite heavy and only lasted under an hour. The competitors did worse in my tests where they only held my phone for a couple of hours and the cup even less.As I dont own a car, I was unable to do what is shown in the below video:
This product is under £10 and a great buy. Car owners especially should be grabbing this, as it solves an age old problem of places to put "things". The makers know they have a good product, and even provide competitors in order to show this. I was convinced and will be getting one for my mums car! Grab a NanoGrip from the link below: