State of Mobile Device Performance and Health Report Contends Substantial Number of Device Issues Are Caused by User Behavior, Rather Than Hardware
Nearly three in four mobile devices returned to mobile network operators and manufacturers in Europe and North America have 'No Trouble Found,' according to the Q4 2015 State of Mobile Device Performance and Health report released today by Blancco Technology Group. In Europe, in particular, device failures soared during the second half of 2015 – rising from 14 percent during the third quarter to 29 percent during the fourth quarter.
The quarterly trend report is based on data collected from millions of iOS and Android smartphones and tablets that underwent diagnostics testing on the SmartChk platform. The report contends that user behavior is the cause of a substantial number of device performance problems, failures and 'NTF' returns, rather than hardware.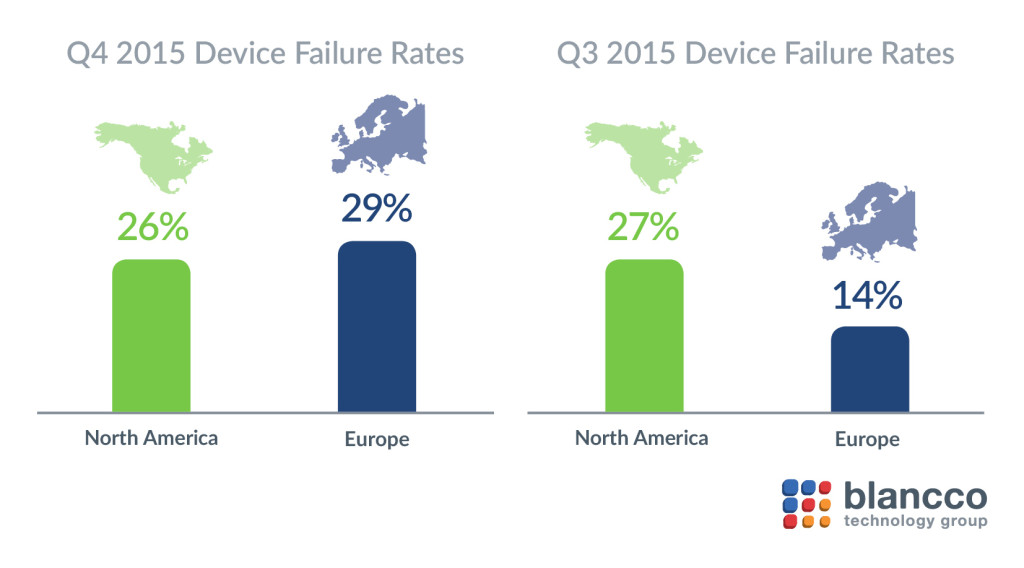 "The quantity and types of apps being used, app notification settings, location services settings and battery charging habits are just some examples of how user behavior impacts the day-to-day performance and long-term health of devices. Take Asia, for example, where app adoption is high and the most frequently used apps are in the social networking and messaging categories. When these users fail to close the 40+ apps installed on their devices, it eats into the performance, memory and battery life. And all the while, users presume hardware is to blame when behavior is actually the culprit. It's a paradoxical situation and it happens very often."
said Pat Clawson, CEO of Blancco Technology Group.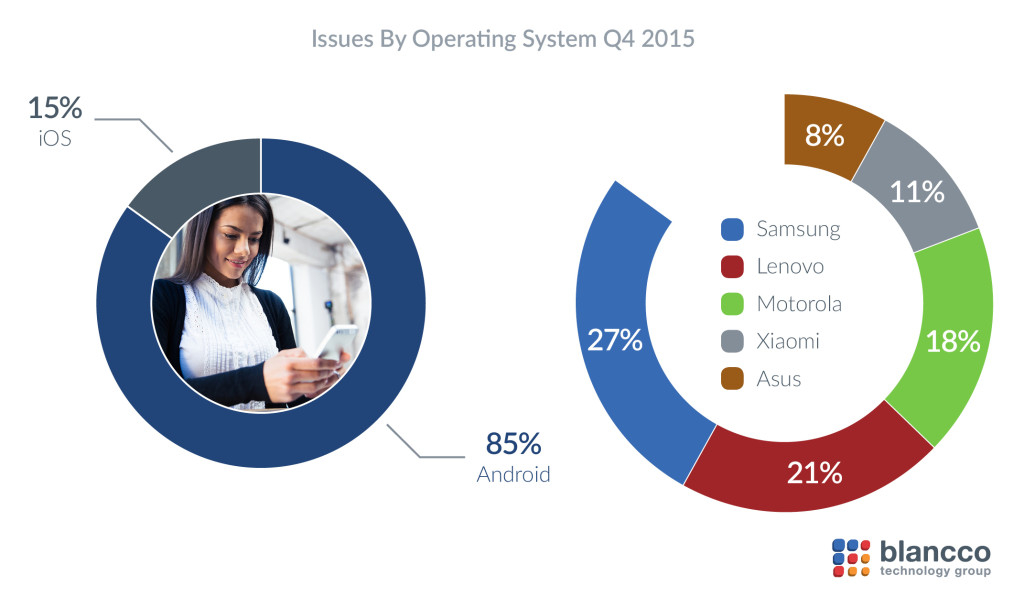 Key highlights from the Q4 2015 trend report include:
The percentage of issues found on Android devices during the fourth quarter of 2015 was 85 percent, compared to just 15 percent for iOS devices.
Samsung topped the list of Android device manufacturers with the highest failure rate (27 percent), followed by Lenovo (21 percent), Motorola (18 percent), Xiaomi (11 percent) and Asus (8 percent).
Camera, touch, battery charging, microphone and performance were the top culprits of device failures worldwide.
50 percent of the devices tested in Asia had 'No Trouble Found.'
In Asia, frequent use of social networking apps and messaging applications, such as Facebook, WhatsApp, WeChat and Line, affected device performance in the region.
The increasing usage of emoji and productivity apps in Europe played a contributing role in the increase in device failure rates during the second half of 2015.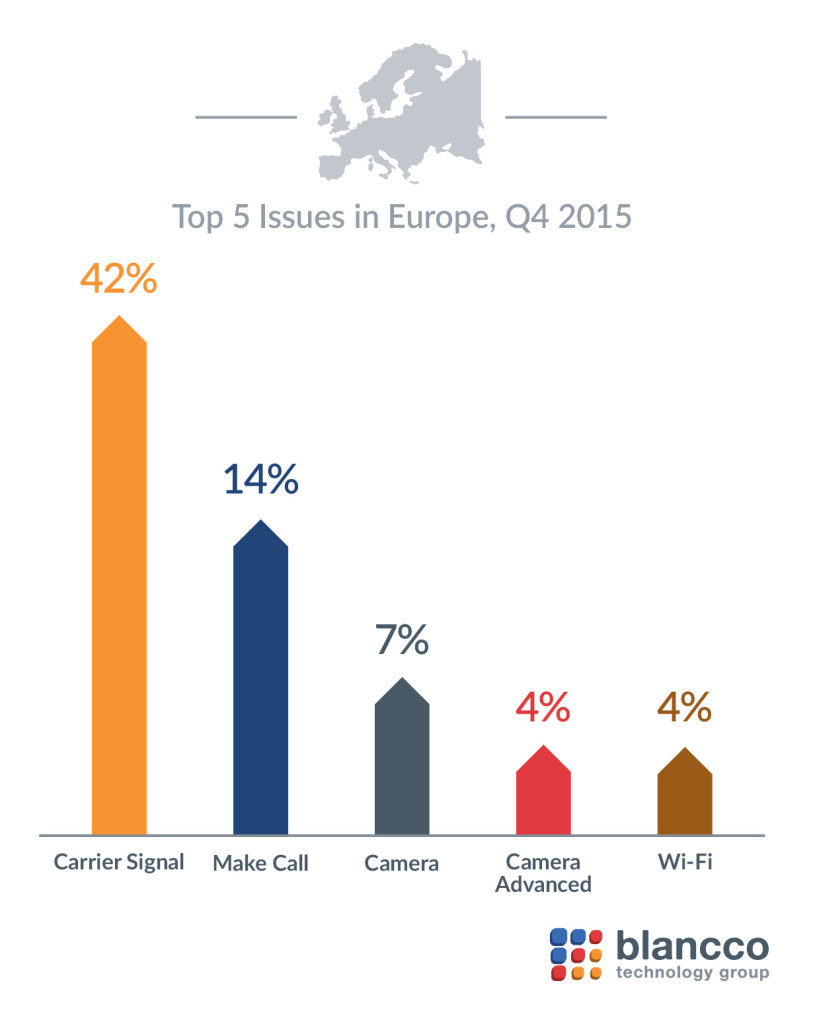 "Being able to detect with certainty the causes and types of device problems to determine if they are fixable is important. For mobile network operators and manufacturers, it allows them to automate and scale the device diagnostics and repair process to deliver a consistent customer experience. It also helps enterprise businesses support the needs and increase the productivity of their mobile workforce."
Clawson concluded
Demos of the SmartChk diagnostics solutions and the Blancco mobile solutions will be available at Blancco Technology Group's booth (#C45 in Hall 5) at Mobile World Congress, February 22- 25, 2016. To schedule a meeting in advance, complete this form.