NERF Doomlands 2169 Vagabond Review
The NERF Doomlands Vagabond is the biggest and toughest Nerf pump-action gun ever to see the light of day in post-apocalyptic wastelands! This is an awesome looking NERF gun and should intimidate any zombies.

I am a massive fan of the look of this gun. It feels like something out of Borderlands. It's incredibly fast to load and there isn't any reloading mechanism that can get stuck. This gun is all about the look and intimidation, the mechanism isn't anything new and it fires standard darts.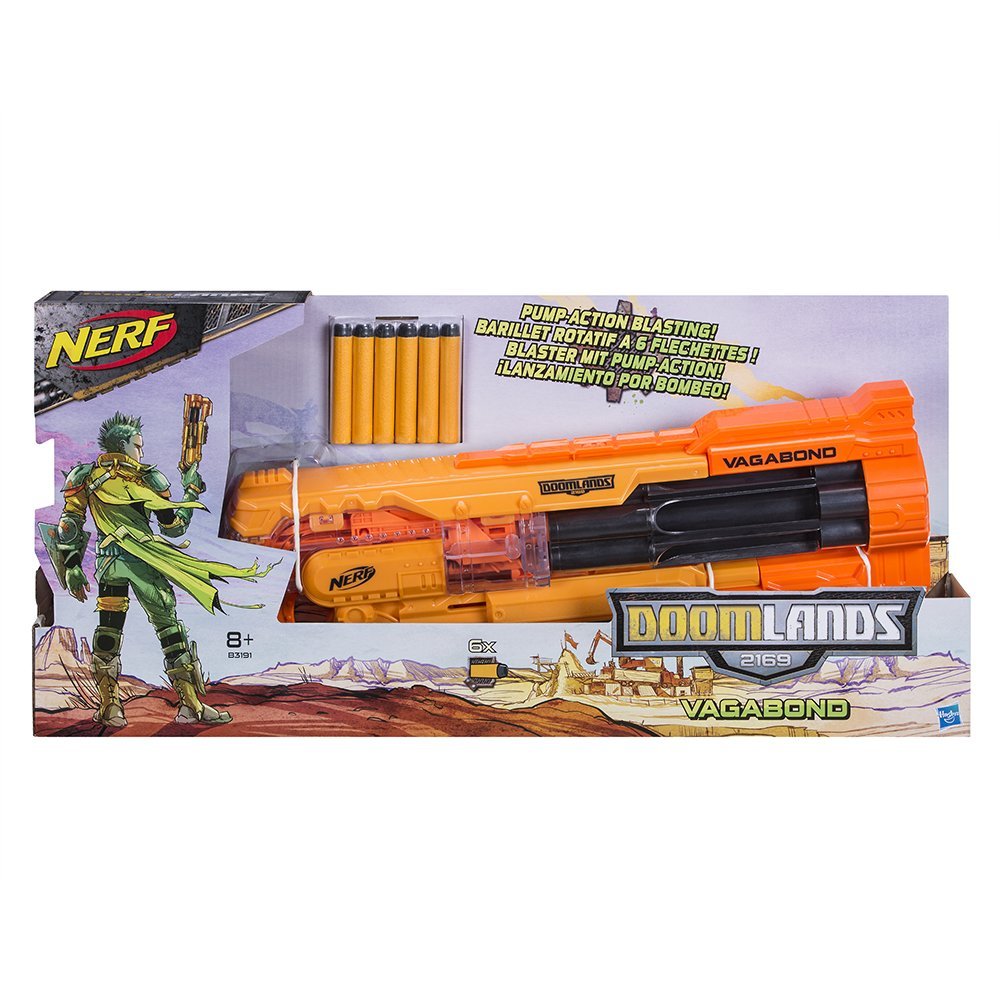 It shoots straight and with a great amount of power. The darts make a great whistling noise when fired and can travel across a good size room. I am a massive fan of the "Thump" noise on each fire and is very satisfying.
I can definitely imagine surviving the apocalyptic wasteland with this at my side.
I found it quite easy to aim and shoot. There was very little I could find wrong with this one. In conclusion, I love this NERF gun, and for only £17.99 it's an absolute steal!
amazon.co.uk/NERF-Doomlands-Vagabond-Blaster-Multi-Colour/dp/B014AGUSGA/