New DreamWorks Puzzle Game "Home: Boov Pop"
When Oh, a loveable misfit from another planet, lands on Earth and finds himself on the run from his own people, he forms an unlikely friendship with an adventurous girl named Tip who is on a quest of her own. Through a series of comic adventures with Tip, Oh comes to understand that being different and making mistakes is all part of being human. And while he changes her planet and she changes his world, they discover the true meaning of the word HOME. IMBb
A puzzle game that defies the laws of physics! Based on the DreamWorks Animation film, HOME: Boov Pop! offers a new twist to the puzzle genre, by adding a unique gravity-based physics mechanism and out of this world 3D graphics.
• Connect colourful and bouncy Boov bubbles to match 3 or more and make them POP! The more connections, the bigger the POP!
• Play as your favourite characters from the film including Oh, Tip, and Captain Smek.
• POP your way around the globe across a variety of exciting and challenging levels. But be careful, intergalactic enemies will try to block your way.
• Each of the playable characters comes with unique power abilities: Use Oh's Moody Pop to make all of bubbles of the same colour pop, or activate Tip's Gravity Ball to swap colours and solve the puzzle and more.
• Beautiful 3D graphics and awesome bubble physics will make you want to POP! POP! POP!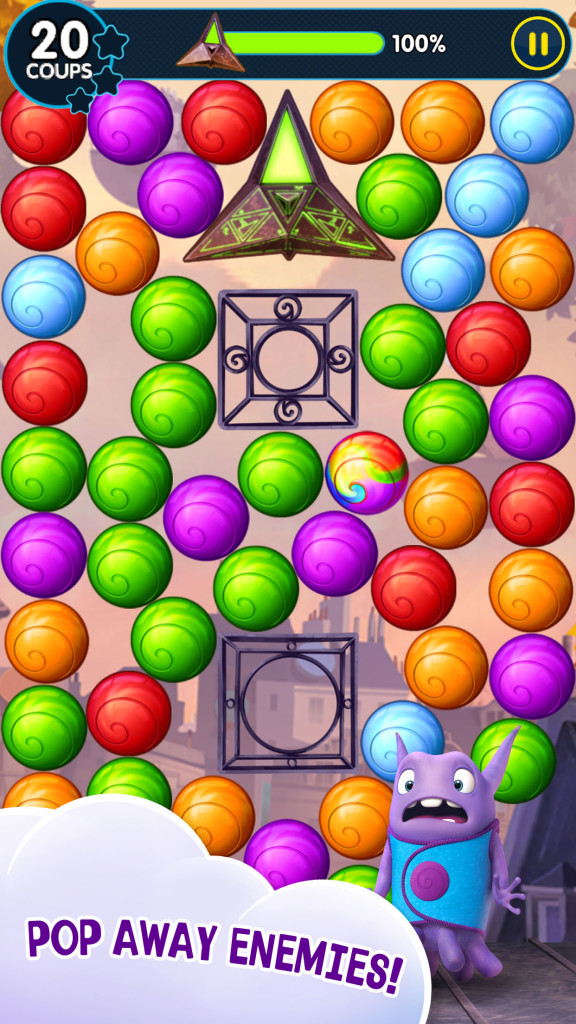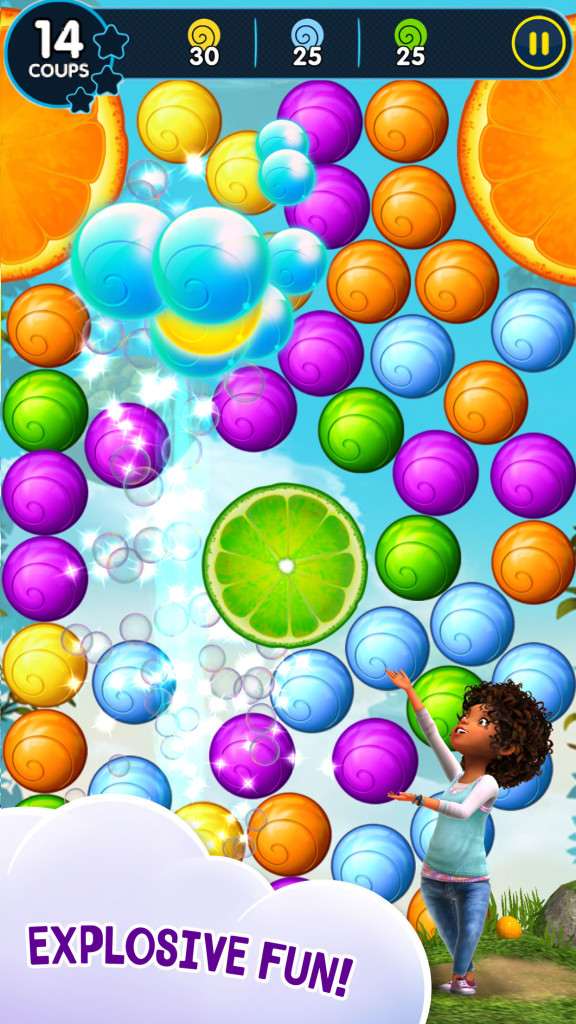 A familiar game type that all ages can play. Boov Pop offers a satisfying time wasting experience with a range of characters from the recently launched motion picture. Match the colours to gain stars to unlock new levels, environments and your favourite characters. Your kids will find this game fun but also your grandmother too. With bright and vibrant balls to match and the crazy multiplier perks, things will get fast and hectic quickly. The game is free to download.. (Be aware, In App Purchases are present, so don't leave your Play Store settings to allow all transactions without a password)
Check out the action from the included launch video below
This is a paid for "sponsored" article