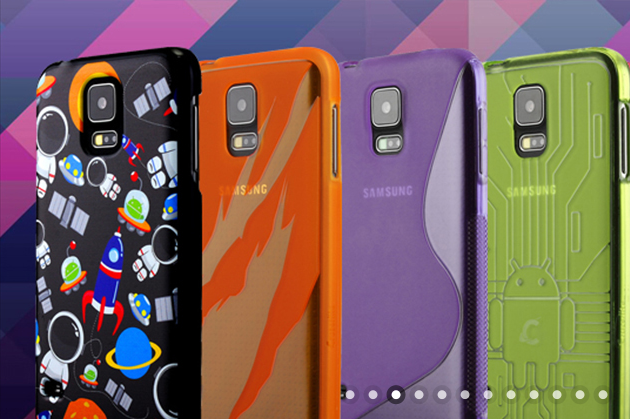 Image via Cruzerlite
New Poll – Do you use protection? (A case or cover)
Here at DroidHorizon we have reviewed plenty of cases, covers, bumpers and wallets. All these offer different levels of protection and possibly something unique in design or in materials used in manufacturing. Prices vary from just a few bucks to somewhere around $40 for the better quality case. You'll often read around the blogs or your own social streams "It doesn't matter because you'll put a case on it anyway." This might certainly be true but I know some guys personally that never use any kind of protection on their devices but they do change phones every few months. Other people aren't as lucky to have as much expendable income and have to pay monthly for 2 years contracted to a mobile provider. These consumers want to protect their investment, the device has to last them until the next upgrade time.
We know this is a hot topic at the the minute with certain YouTubers taking sharp knifes to screens and all this Sapphire Glass chat just now. Users are nearly split down the middle with this hot topic. Some say using a case adds unwanted bulk, some say they ordered two cases from Spigen before their device even arrived on the door step. (Maybe you recently grabbed one of the new Android Wear watches and you never bring your phone out of your pocket. Has this changed your mind on the cases and covers debate?)
Speaking personally. I use cases and covers on my devices. I like to go bareback once in a while until I nearly drop my phone on the pavement when I'm outside having a cigar or something. I vow to myself once I get home a case is going back on. I change my main phone maybe twice a year, I'm extremely careful with my personal technology, all screens get rubbed every night with a cleaning cloth. The wife calls it OCD but I have no issue looking after my shit stuff.
How do our readers stand on this topic? You can cast your vote below or on the regular right sidebar on the home page.
[poll id="40″]