News: DigiCal calendar app gets Material Design revamp
In the past few weeks, DigiCal has been rolling out a stage-by-stage redesign of their popular Android calendar app, putting them in the forefront as one of the latest calendars to be decked out in Google's Material Design.
The last stage of their Material Design update is being rolled out today and reveals a complete overhaul of all calendar views to Material Design, a new navigation drawer and Material Design cards in the edit and view event screens. Cindy Yee, Community Manager at DigiCal says:
"Our beta testers have been overwhelmingly positive with the new changes. They really like the fresh, new look and the navigation feels so much more intuitive."
The navigation drawer features a top image with current weather conditions, easy access to all calendar views (you can even star your favorite view) and collapsible calendar accounts to quickly display or hide calendars.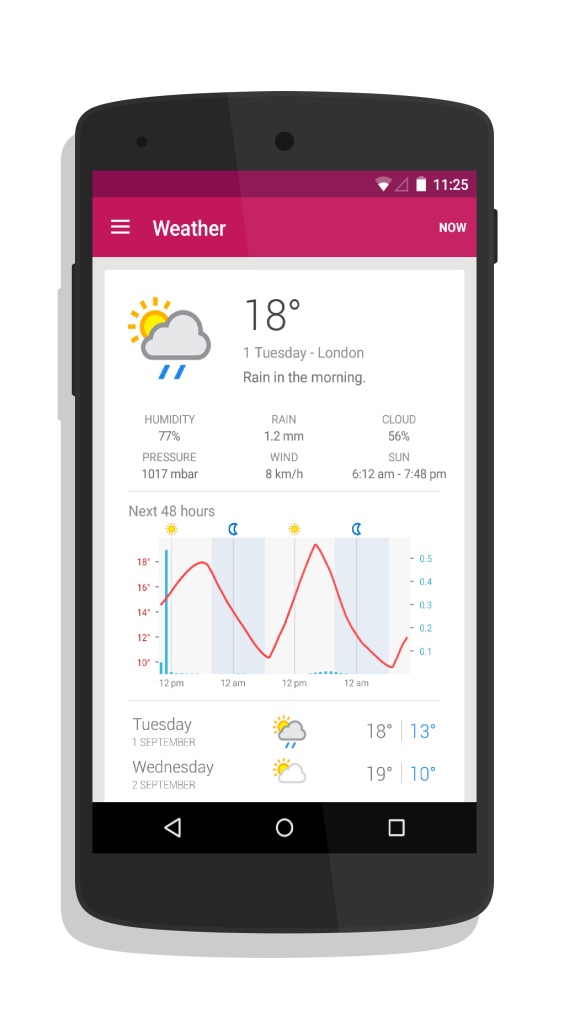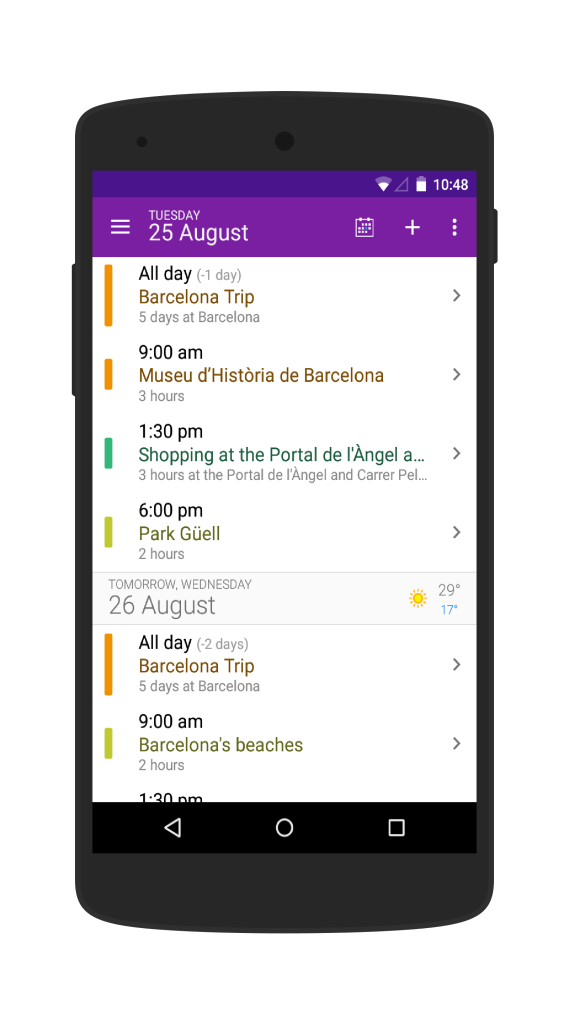 The event info screen has been revamped to Material Design's card-based view to include an image that is triggered by a match in your event keywords for an activity or location. This image-keyword matching is possible in all 27 languages that DigiCal supports. Event editing options have been enhanced with extended event color options, a Material Design date and time picker with an improved recurring events scheduler and an option for multiple time-zone planning.
DigiCal+ users will enjoy added premium features such as 42 new theme-color options and the 'year view'.
"With our new year view, our total number of calendar views gets bumped up to seven (7) which is the most views currently being offered by an Android calendar app in the Google Play Store,"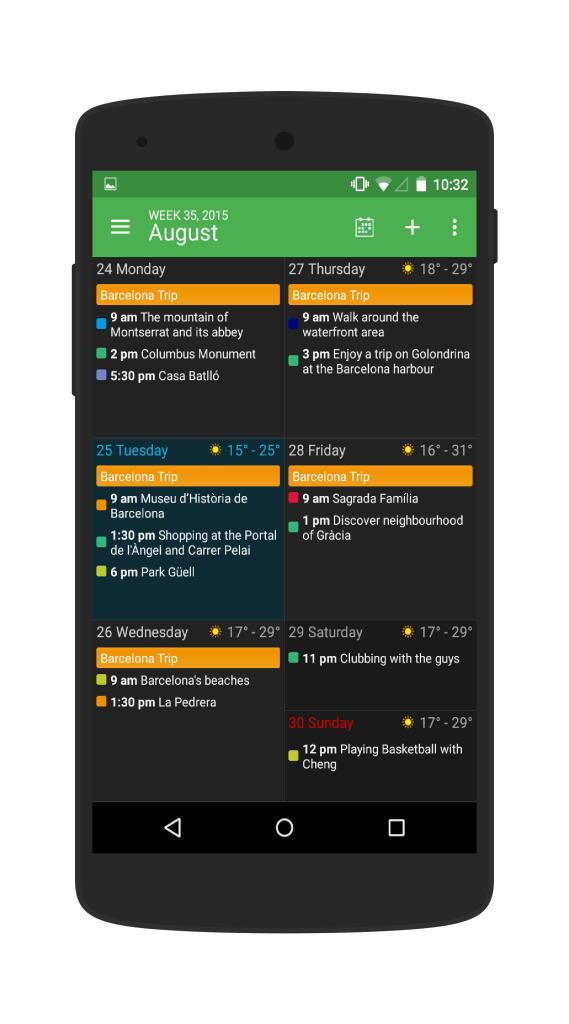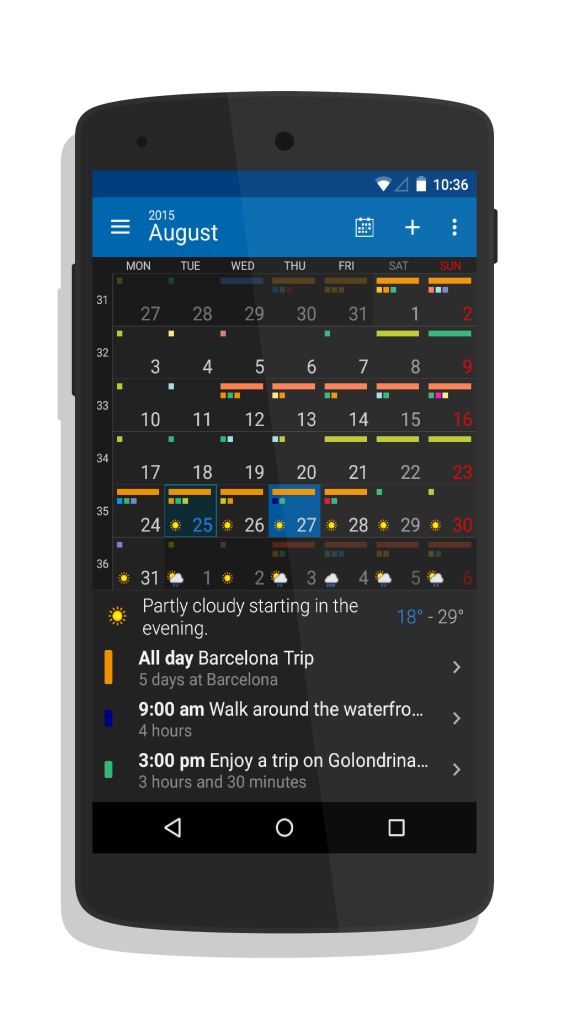 MATERIAL DESIGN STYLE
All 6 calendar views (day, week, week agenda, month, text month and agenda) have been given a facelift to be cleaner and visually more appealing.
Event edit and info screen is completely styled to Material Design's card-based design. o MD time, date and recurring event picker, RSVP, reminders, location picker.
Navigation drawer: shows current weather conditions, set default calendar view, switch easily to other calendar views, set visibility of calendars and expandable calendar menu.
Smart image matching based on event title: o Locations: recognizes more than 275+ cities in the world.
Activities are shown in illustrations (48) or pictures (180+) based on preferences.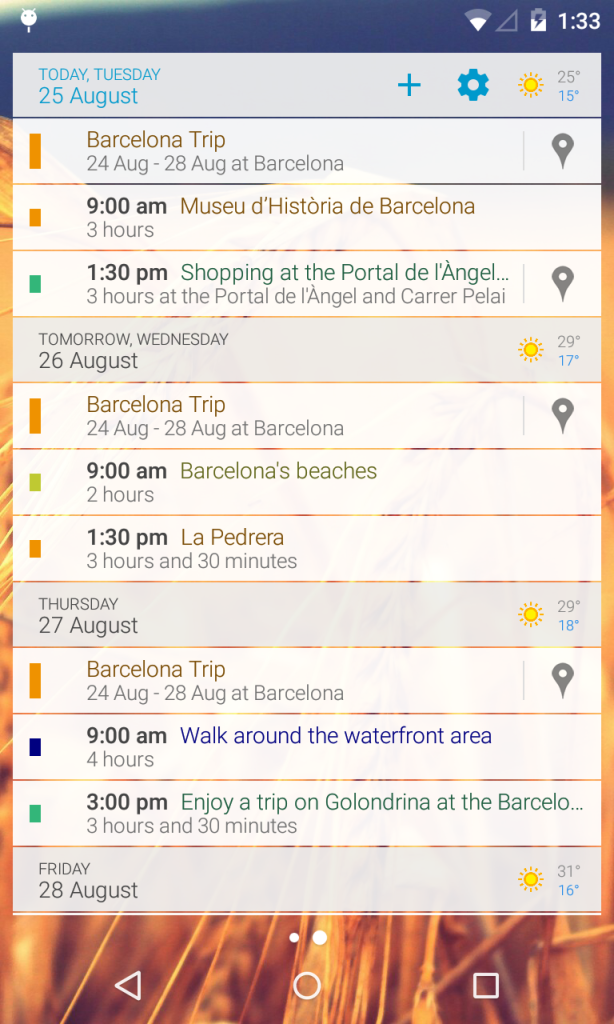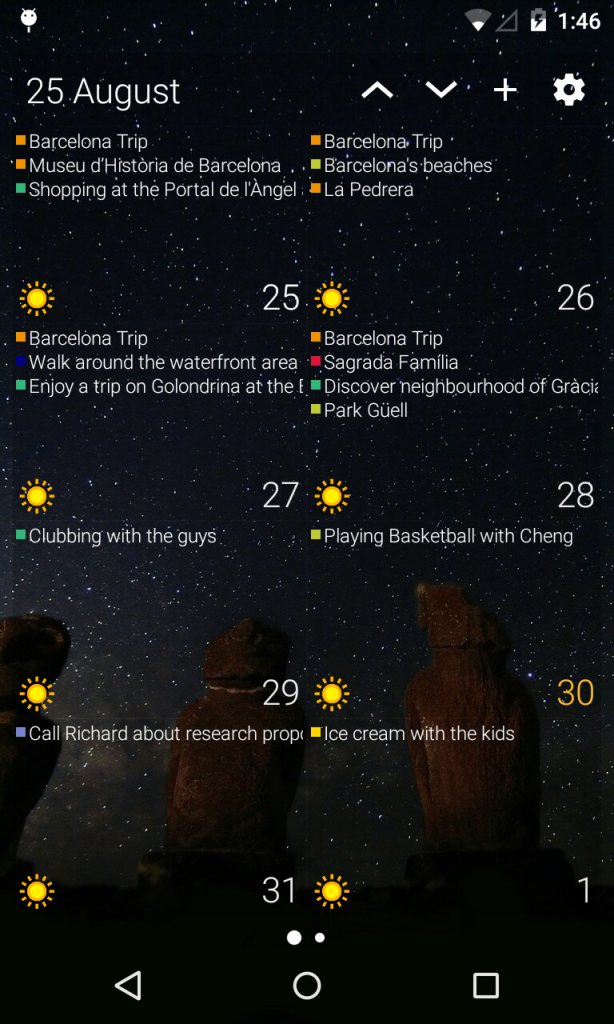 NEW FREE FEATURES
Color sync with Google Calendar: 32 extra colors
Multiple time zone schedule, ideal for frequent travelers
Custom reminders, set exactly what time the reminder should go off

New layout for managing invitations of an event
DIGICAL+ FEATURES
 Choose up to 42 primary theme colors to change the color of the app bar/ primary toolbar
New 'year view' with heat map visualizing the amount of appointments per day
SPECIAL PROMOTIONS *limited time offer*
To celebrate the release of the Material Design update, they have two special offers:
A 7-day 50% off promotion for DigiCal+ (USD/EUR 2.50 one-time purchase) from September 7-14, 2015.
The trial period for the premium weather subscription will be increased from 14 days to 60 days, with the purchase of the premium weather subscription (USD/EUR 1.50 per year).
The following promo code (WP15) should be used during purchase. The promo code expires on September 30, 2015.
Grab it below



Now it's Competition Time!, we have 10 promo codes which activate the DigiCal+ license and the (unlimited) premium weather subscription, for free.
1. Write a comment below
2. Include a link to your favourite post from Droidhorizon.com
3. The competition is open to everyone
4. Will run from 7th Sept 15:00 (BST) to 14th September 14:00 (BST)
5. 10 winners will be picked at random, then contacted by the email address they comment with
Good Luck!