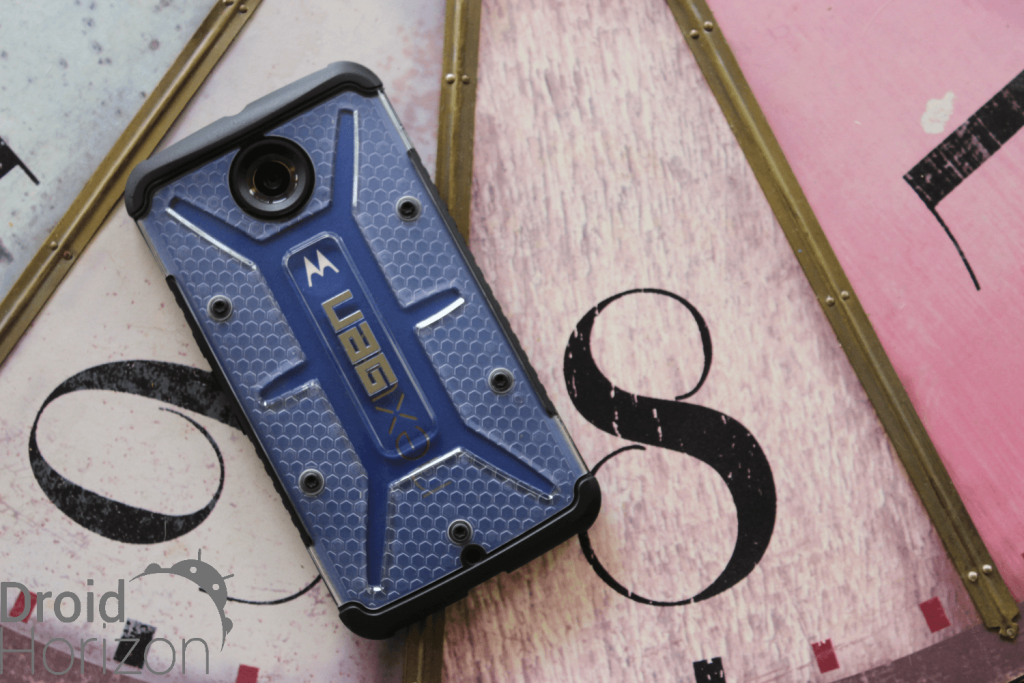 Nexus 6 Urban Armor Gear Case Review
On a big, slippery phone like the Nexus 6, you need a case. Sure you can attempt to go without one, but you'd be risking your phone in a big way. There are plenty of cases available to choose from, but one that I've been testing out lately is the Maverick from Urban Armor Gear.
In essence, this case is a simple TPU case, but it's got some perks that other TPU cases don't have. For example, this case is rigid. Rather than being easily flexible like most TPU cases, this one doesn't bend all that easy. Sure, it's got some play, but this is one of the strongest TPU cases I've ever tried.
Along with that, this case does unfortunately cover up the buttons, but in the least intrusive way I've ever seen. The buttons still feel just as rigid and tactile as without the case and they are still easy to distinguish.
The design on the back of the case is pretty typical of UAG with a rugged appearance and their logo in the center. It looks pretty good, but on the Nexus 6 it happens to cover up the logo and in my opinion, takes away from the design of the phone.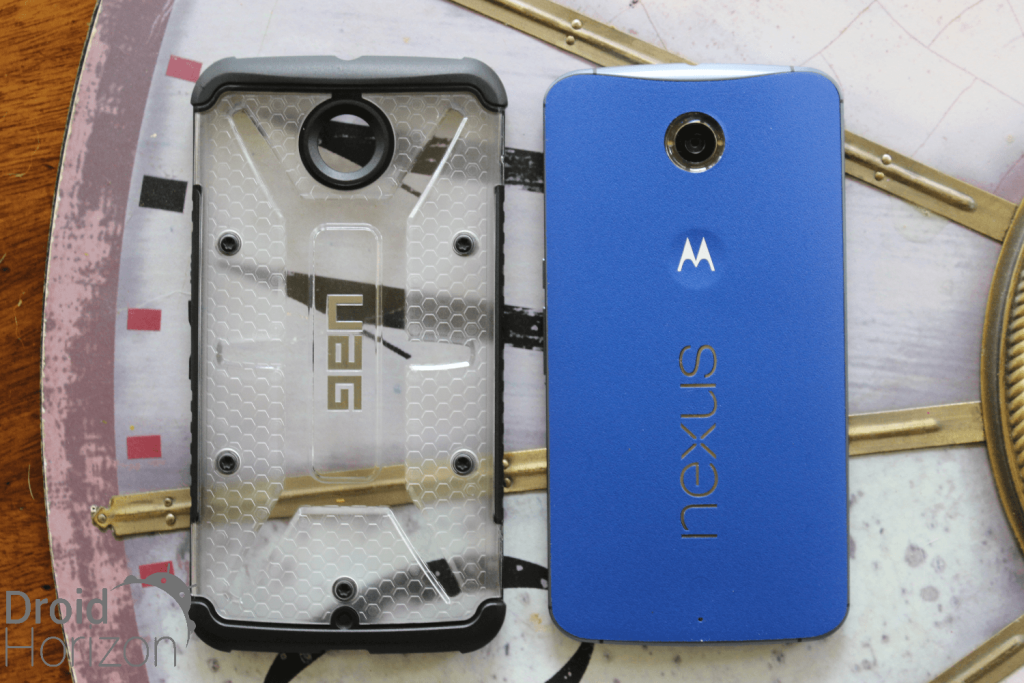 However that issue solves another, durability. This case is very tough and that became abundantly apparent to me in just one drop. I don't drop my phone often, but it seems like when I do it's never in the best situation. This latest time, I was putting my Nexus 6 with the UAG case on in my suit jacket pocket when it slipped out of my hand and plummeted straight down onto the concrete parking lot. After my heart attack ended, I went to pick up the phone hoping for the best and luckily, it was just fine. Upon examining the case a little further, I noticed a couple small dings and scuffs, but nothing major. So a huge props to Urban Armor Gear for making one heck of a durable case!
The Urban Armor Gear case for the Nexus 6 costs $39.95 from their store and is only available in Maverick (clear). While I don't put a ton of value on the looks of this case (that's just personal opinion remember), I can definitely say this is one of the most tough cases you can get for the Nexus 6 without comprising the slim design of the device. You can buy the case at the links below.