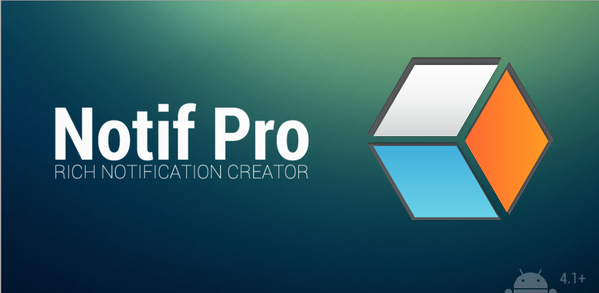 Notif Pro – Review
If your memory is anything like mine, you'll appreciate Notif Pro. It's a handy app that allows you to create and place custom reminders in your pull down notification bar. I've used something similar in the past when I was back on Gingerbread, but it wasn't anywhere near as polished as Notif.
One of the reasons I love notification bar reminders is that every time you pull down the bar to read a text or email or G+ notification you see the note, less chance you'll forget it, right? 🙂
You can add custom icons to your note, add a picture or even create a list. You can share the notification to other apps, even create notifications straight from Google Now Voice Search.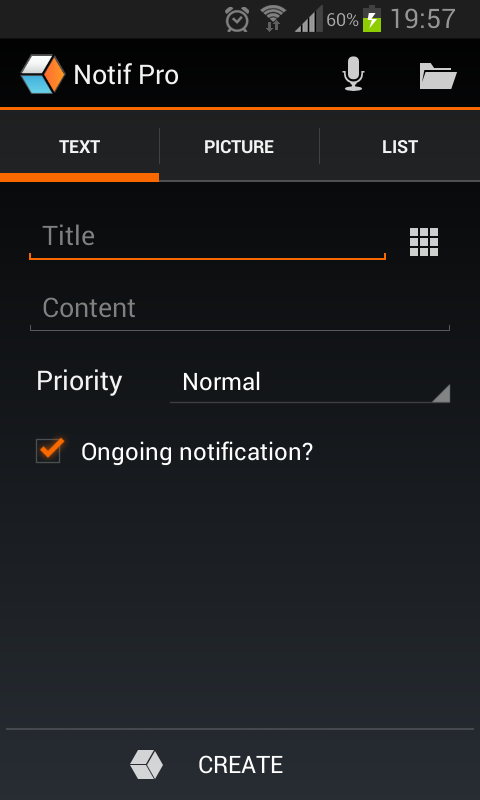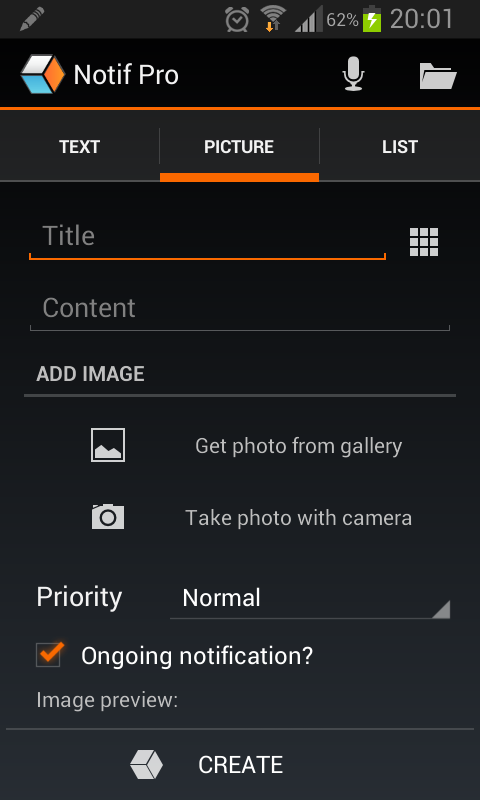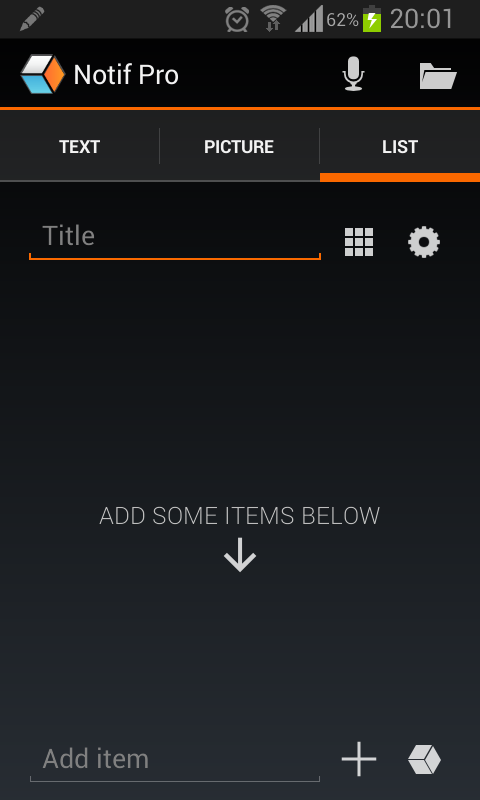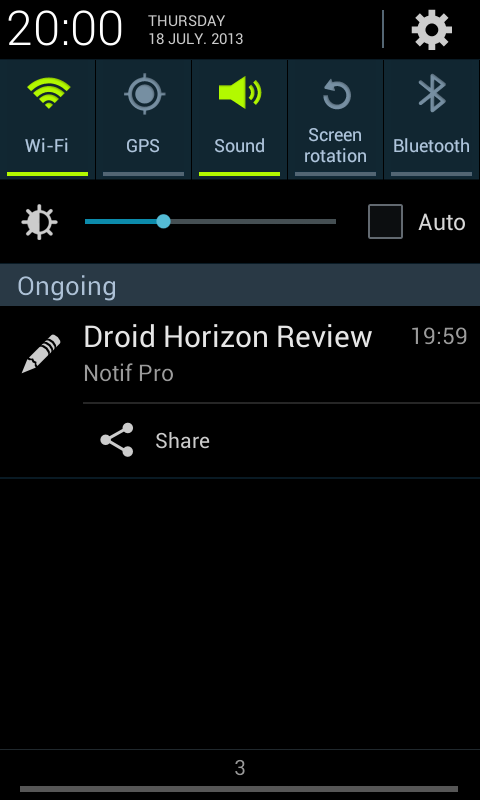 The Pro version gives you access to all 200 custom icons, as well as notification editing, and will keep your notifications after a reboot.
Grab Notif here

Grab Notif Pro here