NotiSysinfo – Review
How nice would it be to just swipe down the status bar, and see how much RAM, internal memory and battery life you have left. NotiSysinfo offers an easy to set up method of doing just that. After installation you pick what you want to display, enable the service and away you go.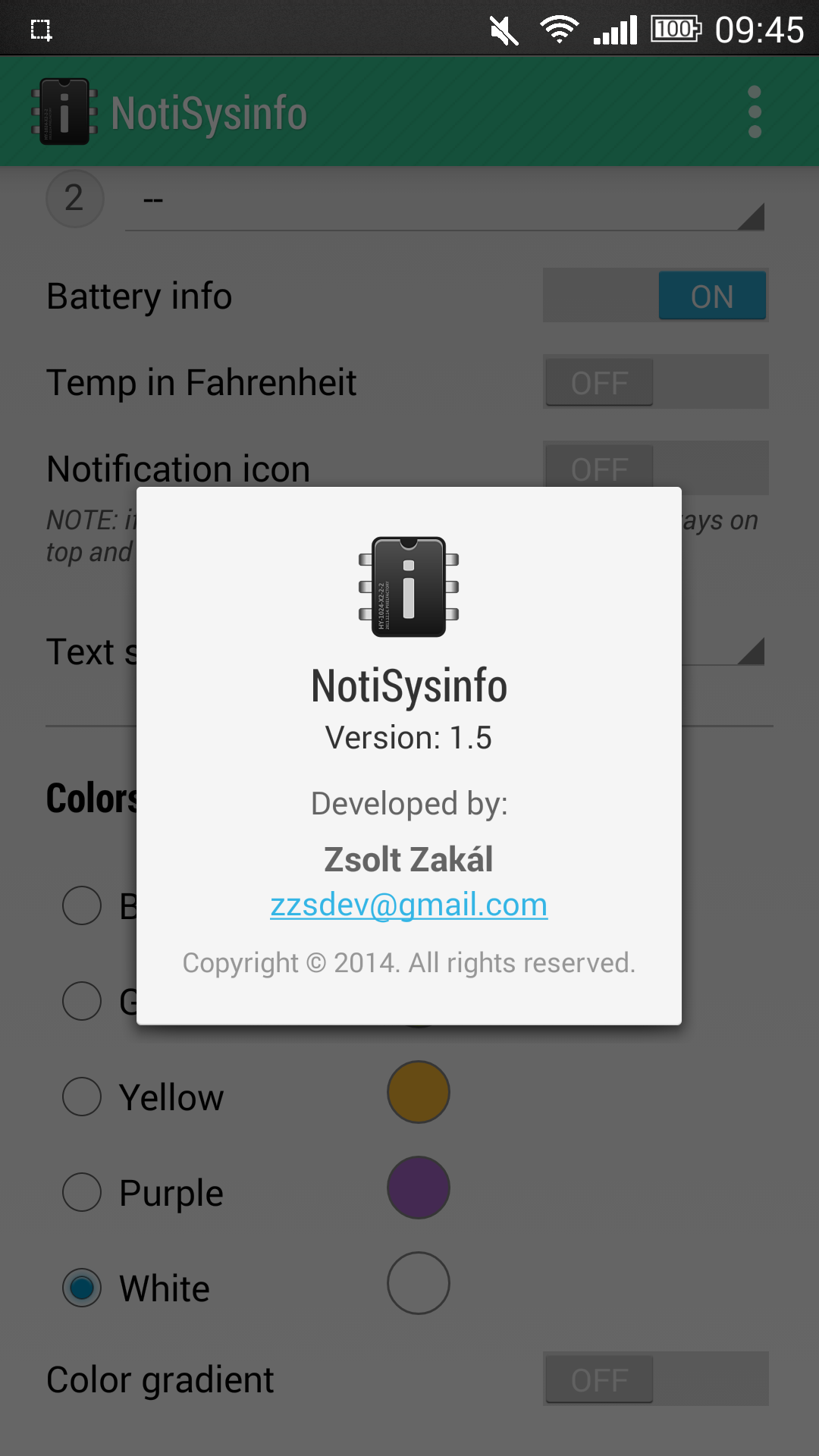 NotiSysinfo allows you to configure a number of settings from within the app. For example, if you want it to automatically open every time you turn on your device you can use the Start on boot option, I would highly recommend this as it makes it easier to see all the time. Including the different statuses you can display, you can also change the text and bar colour, so it better matches your phone's look and feel.
NotiSysinfo allows you to display:
Battery Info – Including Temp (in C or F), Battery Level and Voltage
Storage Info – Including Total Size, Used and Free
Ram – Including Total Available, Used and Free.
You can also sent the font size and colour of the bars, also you can enable a colour gradient. You have options to set what storage is displayed and also an option to refresh on tap.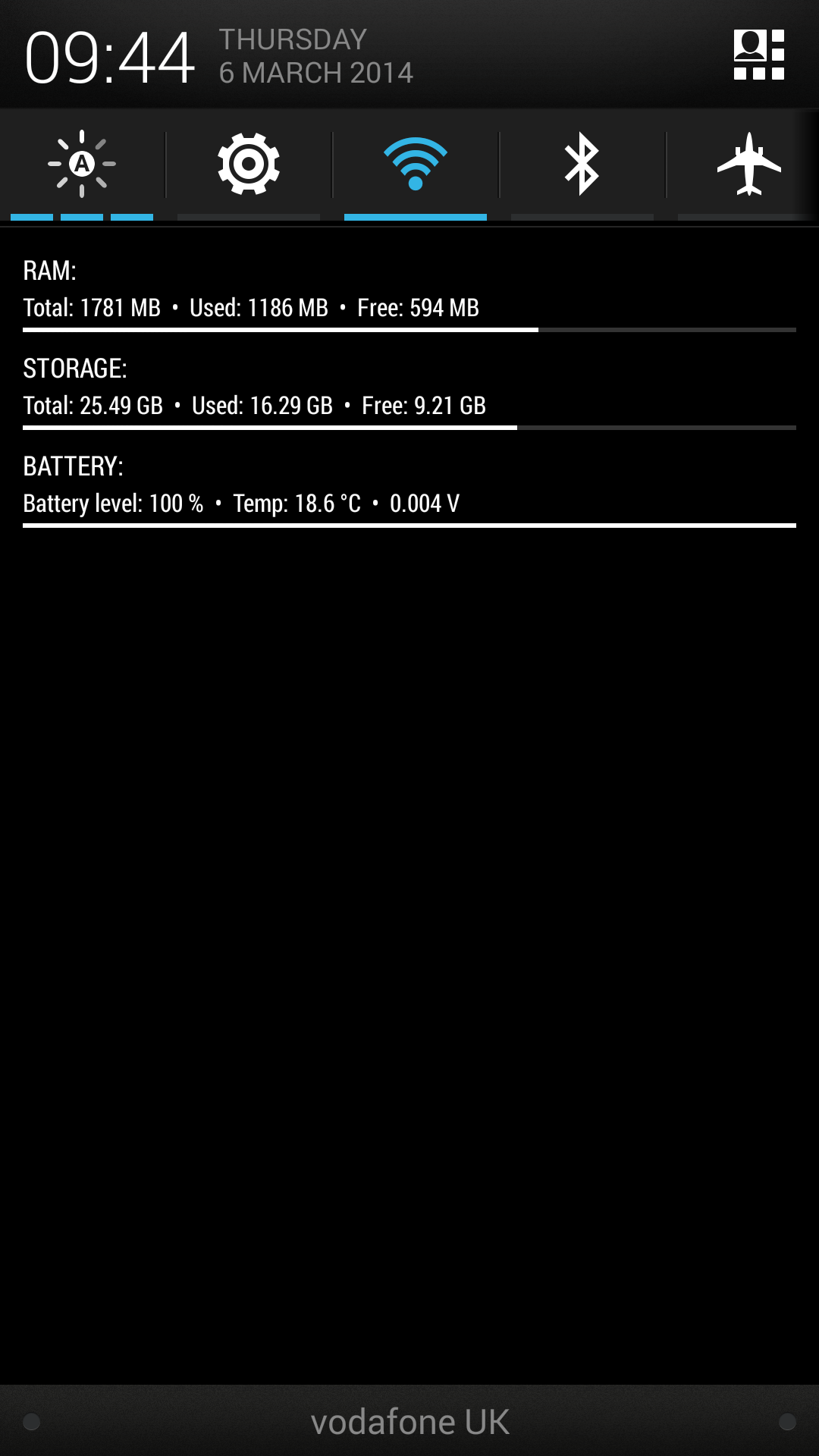 After the initial setup, you can basically leave this app entirely. It runs happily in the background allowing you to see your stats quickly and easily.
Download NotiSysinfo Below: