The Sony Smart watch 3 has been a pretty resilient device. Launching over two years ago the square faced device is still well thought of from its army of owners. Now known to be missing out on an official update to Android Wear 2.0 is there any life left in the old warhorse?
Like all things Android, when the OEM stops supplying updates the community comes to the fore and tries to breath new life into a dead or dieing product. It should come as no surprise that, that's exactly what's happening in the Smartwatch market for the devices that have been passed over for Wear 2.0. For the Smartwatch 3 there are a few options which might bear fruit going forward.
The first and obvious choice is to leave your watch as is, running Wear 1.5. This has the advantage of being stable and reliable but don't expect to get any new features or many new watch faces. There is also talk of Wear 2 being unofficially ported but after some initial fanfare the XDA threads have went quiet apart from the usual trolls looking for an ETA on something they can flash. That leaves us with a choice of an alternative OS, and I have had a look at two to see if they can be considered worthy Wear replacements.
ASTEROIDOS
The first OS we will look at is a new purpose written wearable system. It is open source and currently has builds for not only the Smartwatch 3, but also for the LG G watch, LG Urbane and Asus Zenwatch 2.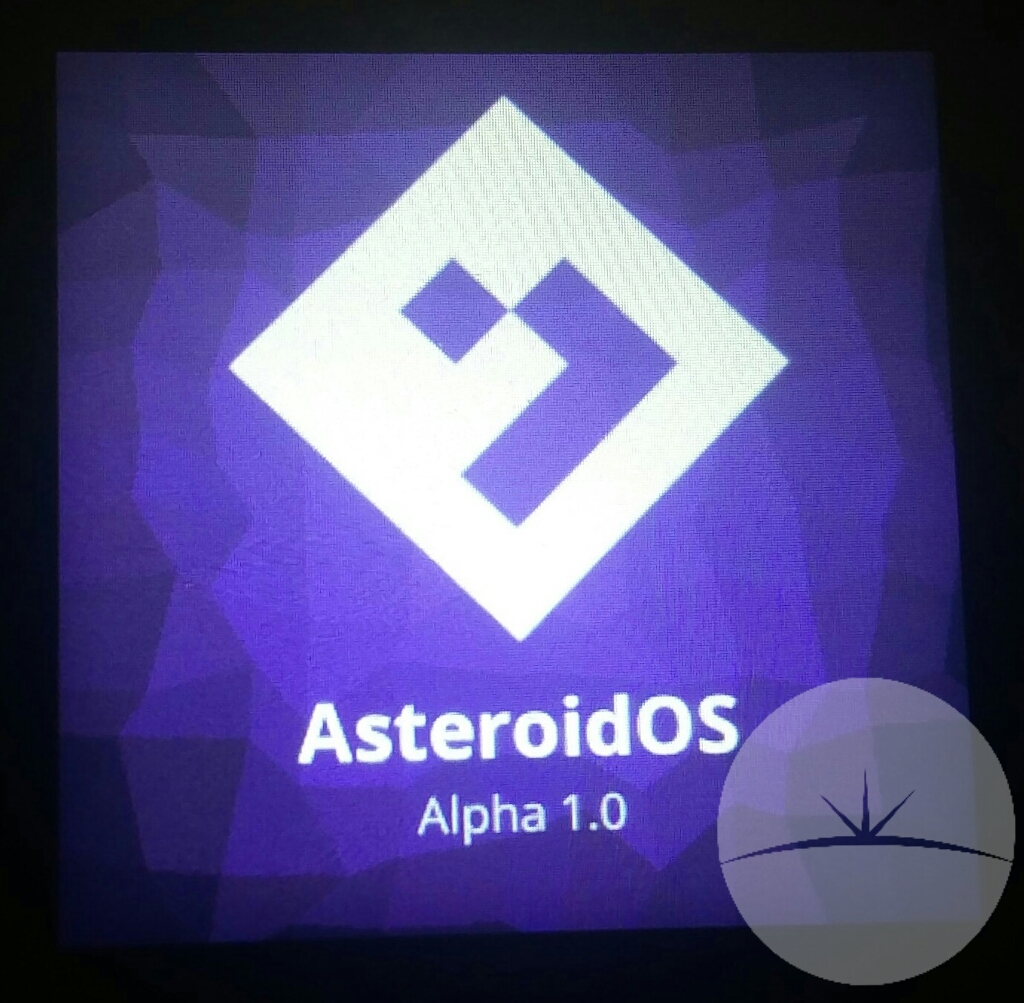 It is heavily in development right now to the extent they have a nightly build server up and running. Sadly it is still some way off being a replacement for Wear. The basic functionality is there but use is still very limited and the phone app is at present nothing more than a connection mechanism. If you fancy having a look though it does have one trick up its sleeve, it will dual boot alongside Wear. This means you can keep coming back to check on progress without wiping your current setup. Hopefully the team keep pushing forward and have something approaching a daily driver in the coming months.
If you want to find out more about AsteroidOS or try it for yourself full details are on their home page.
FITWEAR
FitWear OS is a different proposal altogether. It is not only able to be used right now, but it is actually shipping on the Mlais smart watch as production software. From top to bottom everything is complete and more polished. It also has the added advantage of having both Android and IOS companion apps, if you use your Smartwatch 3 on an Apple mobile device.
Unlike AsteroidOS, FitWear is based on Android 5.1.1 AOSP, a route that other wearable manufacturers have used before. This means that although it's not a Wear clone, it will allow many current Wear apps to run as is, or make for fairly easy porting. Out the box that means using the FitWear companion app to install watch faces and apps from their own store or you can alternatively sideload with a PC.
The companion app is pretty basic in design but functional for what it does. The look and feel is very much akin to the apps that accompany the host of Chinese fitness wearable's on the market. In the app you can connect to your watch (obviously), setup notification access, download watch faces and watch apps, take watch screenshots and setup the watch info screen. There is still the odd remnant of Chinese that's either been overlooked or not caught up with but it's not enough to hinder your use or affect normal interaction.
On the watch itself the OS is very smooth and mostly stable, there is the odd FC in the settings app but normal operation is fine. The layout is very like Wear but for me it's less restrictive. You still swipe down for a status screen, left for the app launcher, up for notifications and right to close/dismiss. Everything about the ROM tends to run quicker than Wear from the speed of notifications, to navigating the app launcher.
There are downsides however, the app store is very, very limited right now and the vast majority of watch faces are designed for round faces. The bigger of these issues is the apps. Without Google Play integration very few of your most used apps will connect beyond a standard notification. As the OS is AOSP based you basically get every notification that your phone does by default, although there is an option to blacklist apps you don't want. There are other little niggles with the built in apps like fitness data staying local to the watch.
Sideloading brings a real mixed bag. I was able to install Play services and the YouTube app and get it running, but other Google apps I had less luck with. Either they wouldn't run, couldn't adjust to work on a small screen or the biggest problem of all, there was no way to connect my Google account. That's the problem with the ROM being a full version of Android, the apps don't look for a Wear connection to get account data etc from.
The download link for the ROM installs version 1.0 which will then update to version 1.2 via OTA. The latest release of FitWear is 2.2 however so hopefully the SW3 will receive another update soon as the watch is listed on the FitWear site as being officially supported. Installing the ROM requires unlocking your bootloader and either running a flash script or using fastboot to flash new recovery, boot and system partitions.
For me FitWear is the best hope for keeping the Smartwatch 3 relevant, and may even be a preferred option over Android Wear right now depending on your use case.
The official home page is in Chinese but Google translate will decipher most of it. Alternatively you can visit the XDA thread and find out more including install links and instructions.