A few weeks ago a box arrived on my doorstep. I knew what it was so I ripped it open. Inside was the Nvidia Shield TV Gaming Edition. Which included the 16GB Shield, Shield Remote, Shield Controller, and Power Adapter. I took a quick scan through the guide, set it down, and hooked the device up to my 4K LG TV.
Along with receiving the Shield TV, also delivered by way of a deal offering from Nvidia, was a Google Home Mini.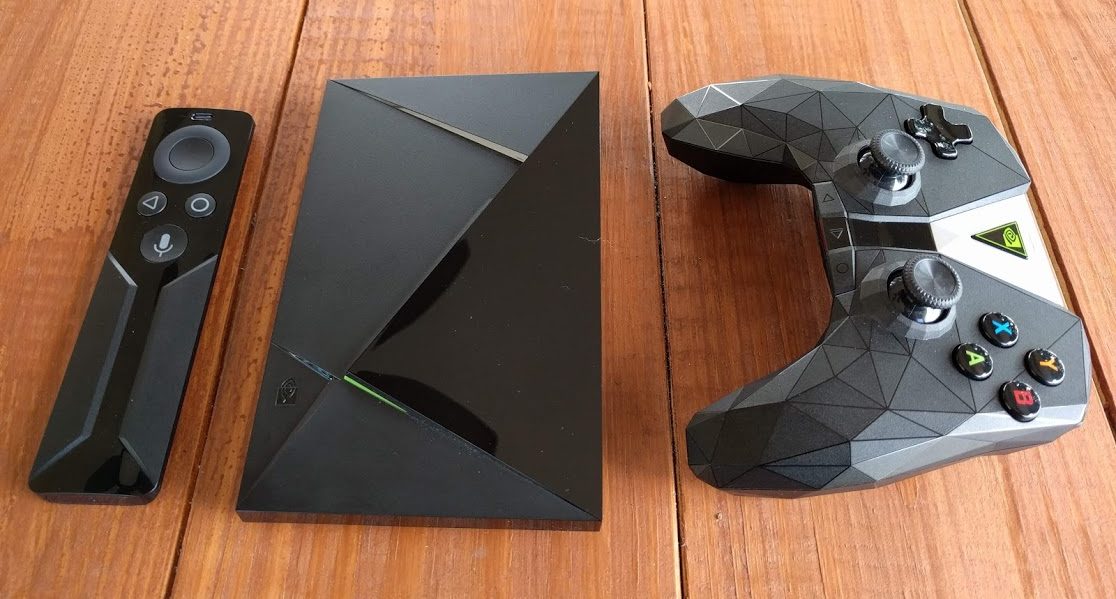 My Thoughts:
The 2 devices work well together. Both of course loaded with Google Assistant. Having owned a Google Home Mini for a long time now, myself and the family have come to rely on it for a number of things. Weather updates, playing music from Google Play Music, requesting Netflix media to play on our LG TV and more. Now with the Nvidia Shield TV installed we've just added another gateway to our media, and a quite nice UI and much more content to our first screen.
The Shield TV was originally released back in 2015, and Nvidia kept it alive with many updates over the years, twenty update so far. Installed and ready to stream, after three weeks I've seen the quality of the Nvidia Sheild TV first hand, and I love it. Using the Google Home Mini paired with the Shield TV has been great as well. Our time in the living room is mostly spent streaming Netflix content. This new duo of devices has made this more convenient than ever!
With the remotes out of reach, it's simple to say "Hey Google, turn on the Shield", and instantly the screen comes on and you're ready to get your media consumption on. To continue, just as easy, we can speak the phrase, "Play Ozark on the Shield" and you're off watching Jason Bateman launder more money! Below is a list of "hey Google" commands that'll put you in control of your Google Home Mini and Shield without picking up a remote.
Give "Hey Google" a try:
Basic Commands
"Turn on SHIELD"
"Turn off SHIELD"
"Open [name of app] on SHIELD"
Volume Control
"Set volume to 50% on SHIELD"
"Increase/decrease volume on SHIELD"
"Mute/unmute volume on SHIELD"
Playback Features
"Play [name of Netflix, HBO NOW, CBS, Viki, or Starz show] on SHIELD"
"Play [name of song] on [name of app] on SHIELD"
"Watch [name of channel] on YouTube TV on SHIELD"
"Play [name of video title] on YouTube on SHIELD"
"Pause on SHIELD"
"Play on SHIELD"
Photos and Smart Home
"Show me my pictures from Egypt on SHIELD"
"Show me my pictures from last weekend on SHIELD"
"Dim the lights"
"Set the temperature to 72 degrees"
This Shield TV Gaming Edition has been the perfect addition to the home. Although we Chromecast throughout the house, and use our mobile devices and/or Google Home Mini to cast our content, this Shield TV adds a new and refreshing avenue to getting content on the big screen even easier.