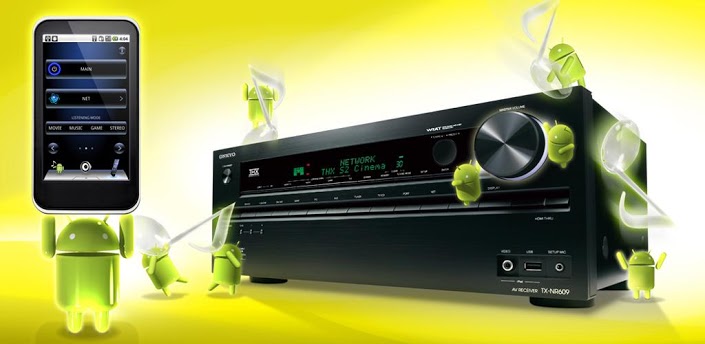 This app has been out for a while, and I've been meaning to do a review since I started using it, but I never managed to get around to it until now. If you have an Onkyo network ready stereo or surround receiver and an Android device then you really should be using this app. I love it, use it daily with my TX-8050 (much to the annoyance of my neighbours, I suspect), and wish all audio gear had the ability to be controlled and utilised like this from a smartphone or tablet.
This is the app's description from the Play Store:
Onkyo's Remote App supports wireless audio and remote control functionality.
Onkyo's Remote App allows owners to integrate wireless audio stored on an Android device into their Onkyo home network system. The app operates over a wireless LAN and enables a range of remote control functions, such as volume and tone control and input selection.
Functions:
• Wirelessly streams music stored on an Android device
• Operates general remote-control functions (e.g. play, stop, power on/off)
• Controls multi-zone audio
• Selects input source, network source, and radio station
• Adjusts tone control, listening modes, and speaker volume
• Displays content information
• Compatible with Spotify (Depends on areas)
• Compatible with Onkyo's existing RI (Remote Interactive) system
*For details on RI-compatible systems, please refer to the Onkyo website.
*This application program does not support tablet devices.
*This application program does not support smartphones in QVGA or HVGA resolution.
Compatible Onkyo Models:
• All network A/V receivers released in 2010/11/12, TX-8050 Network Stereo Receiver, and T-4070 Network Stereo Tuner, and CR-N755*
*All models may require a firmware update available for download at the Onkyo website.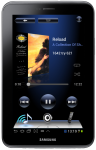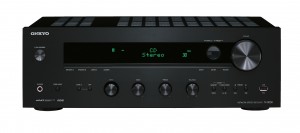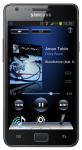 Though it says it's not compatible with tablets, but it works fine on my Galaxy Tab 2. If you can't get it direct from the Play Store on your tablet just grab it on your phone, back it up, and bluetooth it to your tablet.
It also just received an update to include the latest 2013 models.
So basically, this app gives me pretty comprehensive control over my stereo receiver using either my phone or tablet. I can control the volume, choose the source, I can stream lossless music (locally stored) from both devices over WiFi. I can also connect an external HDD to the amp and browse and play the audio stored on it.
Uber convenience in high quality…or at least, it should be. Unfortunately the app is not without it's flaws, which I will get to later.
The app's aesthetics are almost perfect in my opinion, from the simple but elegant start up animation, to the colour scheme used throughout. The main screen (centre pic) will present you with the main power bar, the input selecter bar and three icons. Tapping the power switch will obviously turn off your amp, but the app will remain open, if you have enabled network control on your device, then you can also power on the amp via your phone or tablet. Tapping the icon on the input bar will bring up the list of inputs available to you (varies by hardware). Certain inputs will have a blue chevron on the right, indicating further sub menus.
Tapping the bottom left icon will bring you to the app's in built audio player, the centre icon is volume control, and the remote control icon on the right will bring you back to the main screen/input selection.
I found the volume control to be more of an annoyance than anything else, the slider is just too small to be remotely precise with it, a large pop up rotating dial would have made much more sense, especially given the lack of a landscape mode for the app. You can use the hardware volume buttons on your phone or tablet, it's continuous, you can just hold the button, but a large rotating pop-up dial would just have been cooler, especially on a tablet where you pretty much have to use both hands to control the volume anyway .
The built in music player is simple and tidy, as it should be, album art is displayed in a pseudo 3D style with a faint mirror-like reflection beneath it. Artist, album name and track name automatically scroll laterally if they are too long for static display. Shuffle and repeat are catered for, with dedicated forward and back buttons as well as a track position slider. There is an Info button at the top right, tap this to display more info about the album, artist, track, codec, and file path. Tapping the Top button to the left of this brings you back to the Album/Artist/All/Playlist selection, where there is also a Now Playing button that will return you to what you are currently listening to with a single tap. Likewise, the ← button will bring you back to the tracklist of the album currently playing. The player read all my tags correctly when playing back files from my Android devices, but for some reason it's highly inconsistent when it comes to reading them from thumb drives and HDD's connected to the receiver.
Unfortunately, the player feels more like a work in progress when playing from external media. The problem is the user experience. Scrolling through your music on your Android device using the app is easy, fluid. The lists scroll from top to bottom as you'd expect. Scrolling through your music on an external drive is the exact opposite. After tapping USB on the input selector bar, you will see the name of the drive you have connected, tap on that to access the files (or folders if you're OCD when it comes to storing your music, like me lol). Ok, so you're probably wondering what's wrong with that? Well, if you're browsing through a large amount of music on your drive, here's where it get's annoying. On screen you are presented with 10 folders, to get to the next 10 , or the previous 10 you have to tap on an arrow on either the top, or bottom of the screen. Now, imagine doing that through a couple of hundred GB's of music. And, when you finally get to the track you were looking for and play it, the tags are more often than not, useless. Usually, all I get is the name of the track, yet the exact same file when played from my phone or tablet displays it's tags perfectly. Repeat, shuffle, and the track position slider are all missing from the player when reading from an external drive. No gapless support either. Also, you may have spotted the search bar in the pics, I've tried using it, but it doesn't actually seem to do anything, at least not with a 1TB HDD attached to the receiver. It's a jarring, stuttering experience compared to playing back files from an Android device, and a terrible shame. This app could, and should have made browsing large numbers of music files an enjoyable experience, c'mon Onkyo, give it the polish it deserves!
Just for the heck of it, here are the screens you'll be seeing while accessing music from an external drive, remember, it only displays 10 folders per screen, so when you get to the 4th screen think about how many folders are on your drive, then do the math, how many times will you need to hit that arrow before you make it to the 6th pic………..?
Despite it's flaws, it's still one of the first apps that I install, if you own an Onkyo network friendly receiver, grab it here,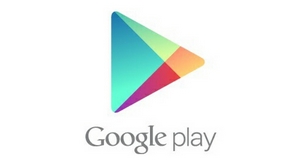 I use it on a stereo receiver, if you have a surround sound receiver, there's even more functionality to enjoy 🙂