As endless as an ocean seems, the internet hosts countless tools, and websites as educational resources for children to boost their knowledge. So if you are looking for the best websites that will turn your kids into geniuses, do consider these resources below! For face-to-face and hands-on learning, child care centres in east singapore are available.
1. Wonderopolis
Wonderopolis is a platform for anyone of all ages to enjoy and it is highly addictive. The website makes learning interesting through videos and easy-to-read stories that help explain daily "wonders". By wonders, we refer them to real-life questions often asked by kids. To illustrate, "What purpose do tears serve?" and, "What brings a tear to your eye?" are some examples.
2. Miss Spell's Class
Spelling is often dreaded by kids as it is almost entirely all about pure memorization. This is why websites centered around spelling fall short, children are not learning anything. However, when it comes to Miss Spell's Class, spelling is taught via a different approach as kids are made to pinpoint the word that is spelled incorrectly. This way, it does not require kids to spell anything but it helps to improve both their reading comprehension skills and basic spelling.
3. Starfall
Launched in 2002, Starfall has ever since been teaching kids how to read through interactive exercises. Kids can choose their desired level of reading and categories of their interest. For example, if kids are interested in animals, the exercises provided will help these children learn words that concern the animal kingdom. It is simple but effective. 
4. National Geographic Kids
Nat Geo Kids utilizes exciting games, fun videos, puzzles, and interesting photos that capture the essence of the natural world. Inspirational knowledge is delivered in a kid-friendly format. 
5. Funbrain
For those looking for a website that is full of various learning games for kids, Funbrain is the right place to go. A click on this website will lead you to a plethora of games, reading tools, resources, comics and more that help your kids play and learn at the same time.
6. Pottermore
Pottermore is more than just a mere website for visitors to purchase Harry Potter ebooks, it has educational content and games that bring stories to life. 
7. Help My Kid Learn
In terms of targeting learning, based on age and varying skills level, Help My Kid Learn is one of the best resources out there for it. Also, the website itself is user friendly with simple designs, making it easy for visitors to navigate around the place. On top of that, it provides a wide range of exercises, topics, and lessons, making this a one-stop site to match your child's needs.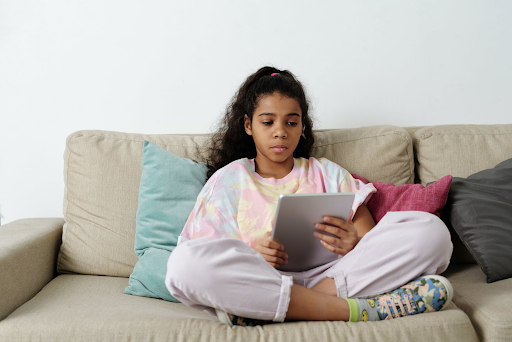 8. Make Me Genius
Moving away from the basics, Make Me Genius is the platform for advanced material, which helps to prep children for the future in which they might face struggles soon. Comprising various learning tools and resources, this platform includes the likes of videos, PowerPoints, articles, and tests to teach your kids more advanced knowledge.
9. Google Lit Trips
Google Lit Trips is a free service that allows anyone to walk in the shoes of famous literature characters and explore the virtual world. It is an effective way to encapsulate the visual and experiential minds of kids.
10. BrainPOP
As kids learn at varying speeds according to their learning ability, BrainPOP is a platform suited for kids who are faster at catching things. Being rich in image and video content, the website covers almost every essential topic. The best keypoint of BrainPOP is that it provides an enriching and fun experience for the kids, and the website is also updated frequently. 
11. Scholastic
Isn't it more interesting to learn a subject when it concerns something that you like? Scholastic has integrated this idea with their learning materials by showing kids their favorite characters. Scholastic offers educational games based on cartoons such as Magic School Bus and Clifford the Big Red Dog. 
12. Pora Ora
Pora Ora is free to use and it gives a 3D outlook into a virtual world where kids can customize their character and embark on a knowledge-filled journey. Just as how a video game would work, children are encouraged to continue playing while they learn simultaneously. 
13. ReadWriteThink
ReadWriteThink stimulates a sense of creativity in kids when it comes to writing and design as they are encouraged to design their posters, newspapers, and brochures. Not only do they get to improve their writing skills but they also pick up design and layout skills, which comes in handy for a future career prospect in being a publisher.
14. Magic Tree House
Similar to Pottermore, Magic Tree House grabs hold of the key details belonging to famous books and combines them into an interactive website. Kids will play games that help explain common concepts in history and social studies. 
15. Tagxedo
Tagxedo is another great resource to improve one's writing and design skills, as it allows kids to create word clouds. Word clouds are especially useful when it concerns memorizing a speech, and the fact that they can design it in a way that is unique to them will help them better recall every single word.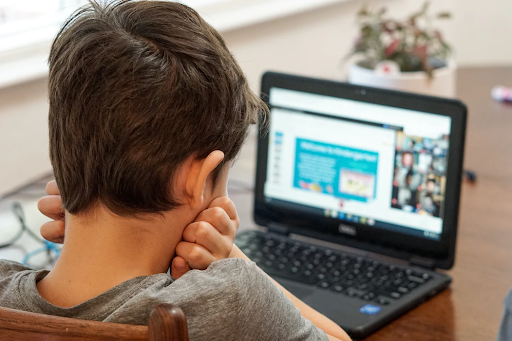 16. Learn Your Tables
Memorizing multiplication can be dry and difficult but with Learn Your Tables, multiplication tables are no longer that hard to get familiar with a visual aid that is provided. 
17. Science Bob
Specifically, Science Bob focuses on tackling science fair projects. It teaches children how to pick the best topic and use the appropriate scientific method to develop the project and maximizes their winning chances. At the same time,  the fun experiments and exercises provided help to engage a kid to think scientifically and conduct research. 
18. Rhymes
Particularly useful for poetry and writing classes, Rhymes locates new words that match any phrases. As such, it helps to introduce kids to the advanced ropes of creative writing. The website also generates citations, teaching kids how to avoid plagiarism. 
19. Sweet Search
Sweet Search eliminates unreliable results produced by search engines and provides the best possible answers to your question. All websites are approved and are aimed to deliver the most accurate and informational data.
Conclusion
All in all, there are many websites resources and tools to choose from, do take some time to familiarise yourself with the websites and consider which would suit the needs of your child the most. We hope that this has been informative and useful, here's us wishing you all the best with your kid's education!