Otterbox's new Symmetry Series Case is marketed as the style you want, the protection you need. As many of you will be aware Otterbox are famous for their heavy duty cases, such as the Commuter Series Wallet case we reviewed a few weeks ago. Now with the Symmetry series they claim you don't have to choose between a protective case and a stylish one. Does the Symmetry case really let you have it all? Keep reading to see how the Galaxy S4 version stacks up.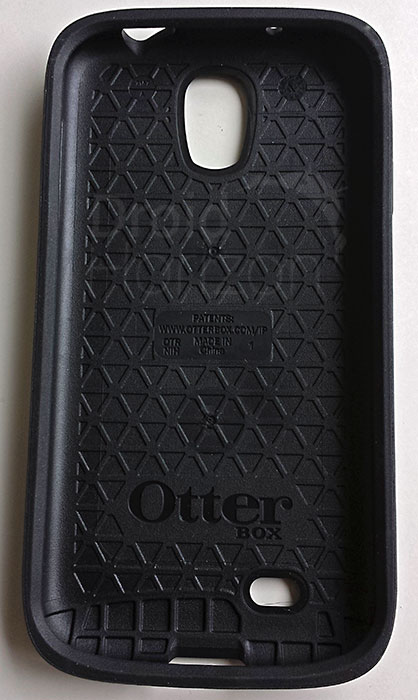 Design
With the Symmetry Series Otterbox are recognising that many people don't want a heavy, bulky case . Gone are the two separate thick layers of protection and the port covers. With this design they have bonded thinner layers of rubber and polycarbonate together to make a strong case that offers great protection without the bulk and weight. The S4 pushes easily inside after which the case protects the back, sides and screen (by a small lip around it preventing contact with a flat surface when left face-down).
Well positioned and appropriately wide cut-outs allow access to the ports, camera and speaker, but the buttons have been covered with rubber. As with all cases with this design, a screen protector may be an idea as your screen will be vulnerable to scratches from keys in your pocket or worse if dropped face-down on a non-flat surface like gravel.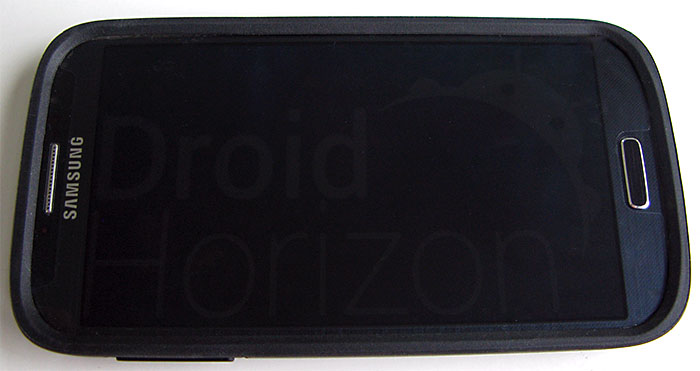 Build Quality
As you'd expect from Otterbox, this case is built from top-quality materials. You can tell from just holding it that it isn't a cheap case, and it should easily last you throughout the life of your phone.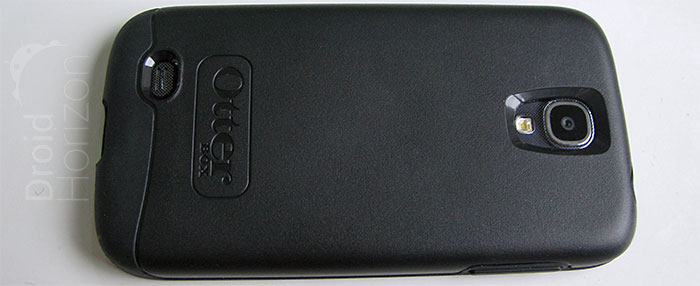 In Use
This case doesn't add much in terms of either bulk or weight and feels great in the hand. Grip is an improvement over the naked S4, especially when touching the rubber areas.
I was still able to slide the phone into my micro USB dock, and had no problem fitting it into a car holder.
Having the buttons covered by rubber increases the stiffness, requiring more pressure to activate. You really need to have your fingers holding the other side of the phone. This is the only really noticeable downside to having this case fitted.
Price
Current the prices on Amazon are between £17 to £19 in the UK or $39.95 in the States. There are a multitude of similar cases available from other manufacturers for less, but most won't have the same build quality or offer comparable protection.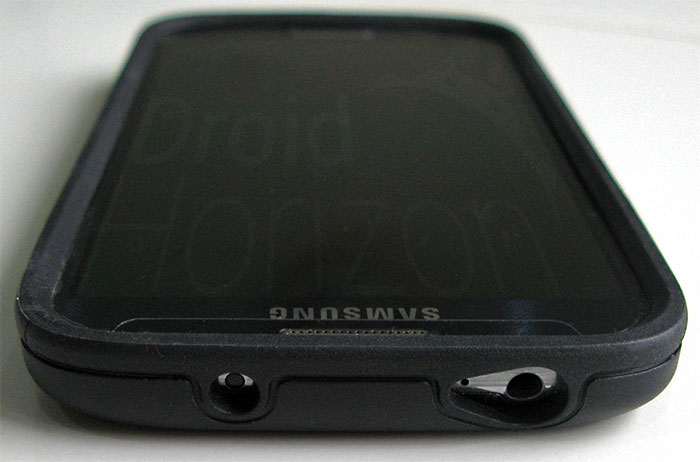 Overall
The Symmetry series are available in a number of attractive designs, and while you mightn't be getting the same level of protection as other Otterbox cases you'll definitely look less nerdy. If you can live with having a little stiffness from your power and volume buttons, then the Symmetry Series cases are well worth checking out. For Android users they have designs available for the Galaxy S4 and the new S5 which you can check out below…
Otterbox Cases For Samsung Galaxy S4