OTTY Pillow Review
When thinking about the best nights sleep, the pillow has to be as much of a priority as when choosing a mattress when we go to sleep. So it is always good to test out and find a great pillow which suits how you sleep. This was how I came to the Otty pillow and I am still using it.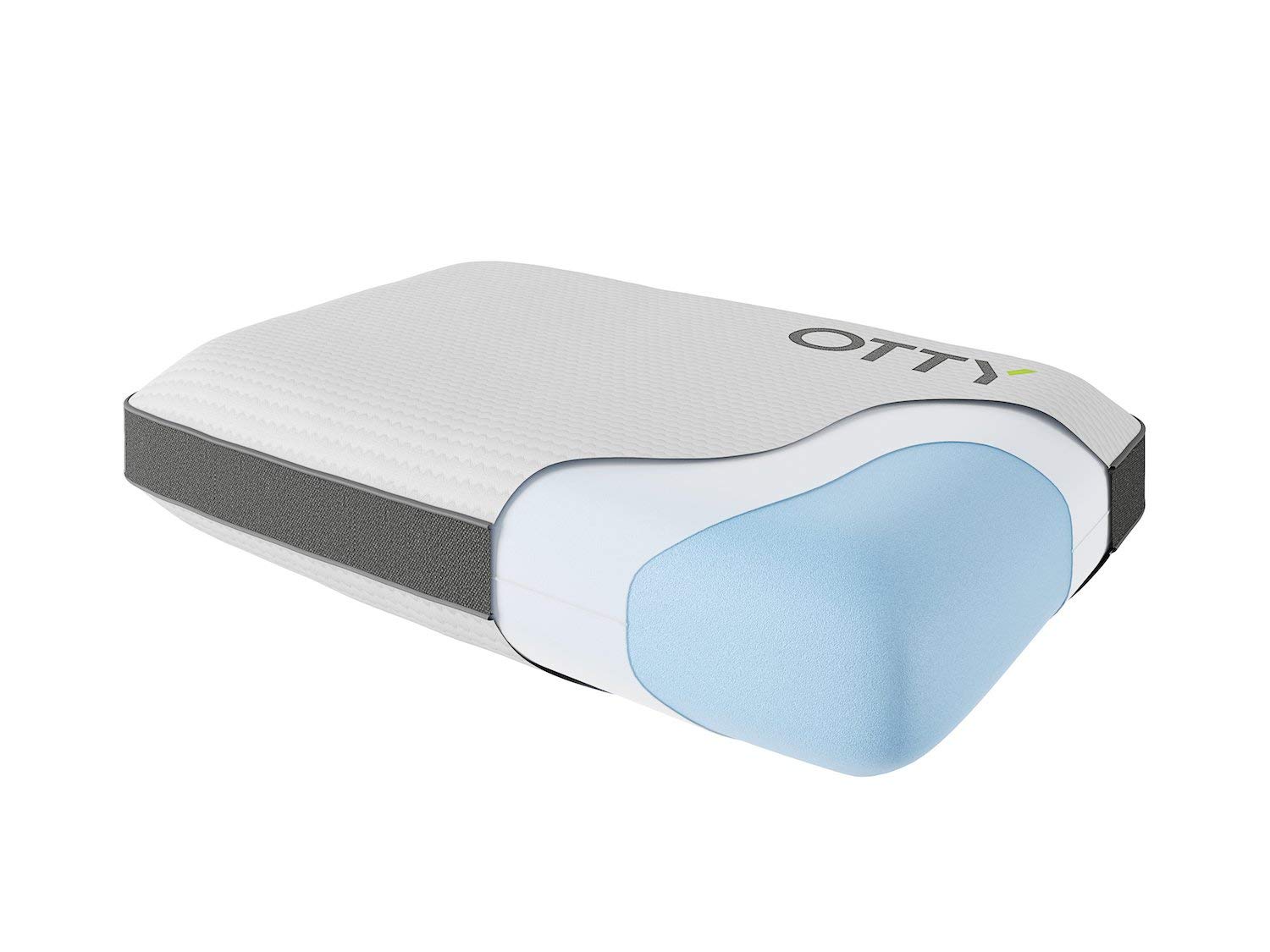 The OTTY pillow uses the same technology they use in their mattresses. For support and comfort, there is Air Comfort Gel Memory Foam layer. To keep the pillow cool during the night, there is Memory foam which disperses body heat and creates a cooler sleeping surface. There are also air holes to allow the pillow to breathe and let air flow through it. All these layers are made from the best materials and it really shows.

The look of the OTTY pillow matches that of the mattress, there is a textured pattern along with their logo. There is a dark grey material that is around the middle of the pillow. The whole pillow feels very breathable. The whole thing is incredibly soft and feels great on my big face.

I have been using the OTTY pillow for around a month. I found the most comfortable way to sleep was on my side, as the pillow really supported my spine and neck. It was the best night sleep I have had in a long time. I do tend to sleep on my front and I found the pillow to be a little too tall for that position.

Featuring memory foam and great support, I think the Otty pillow is a great investment to make into your sleep. You even get a 3-year guarantee with the pillow, which shows the support Otty have behind it.