Pad-Zilla The World's Biggest Mouse Pad
Mouse pads are normal the last thing on your mind, and a lot of us will just go for those red £2 mouse pads you get from magazines. Gamers will go the extra mile when it comes to mouse pads, but the Pad-Zilla is the extra extra mile.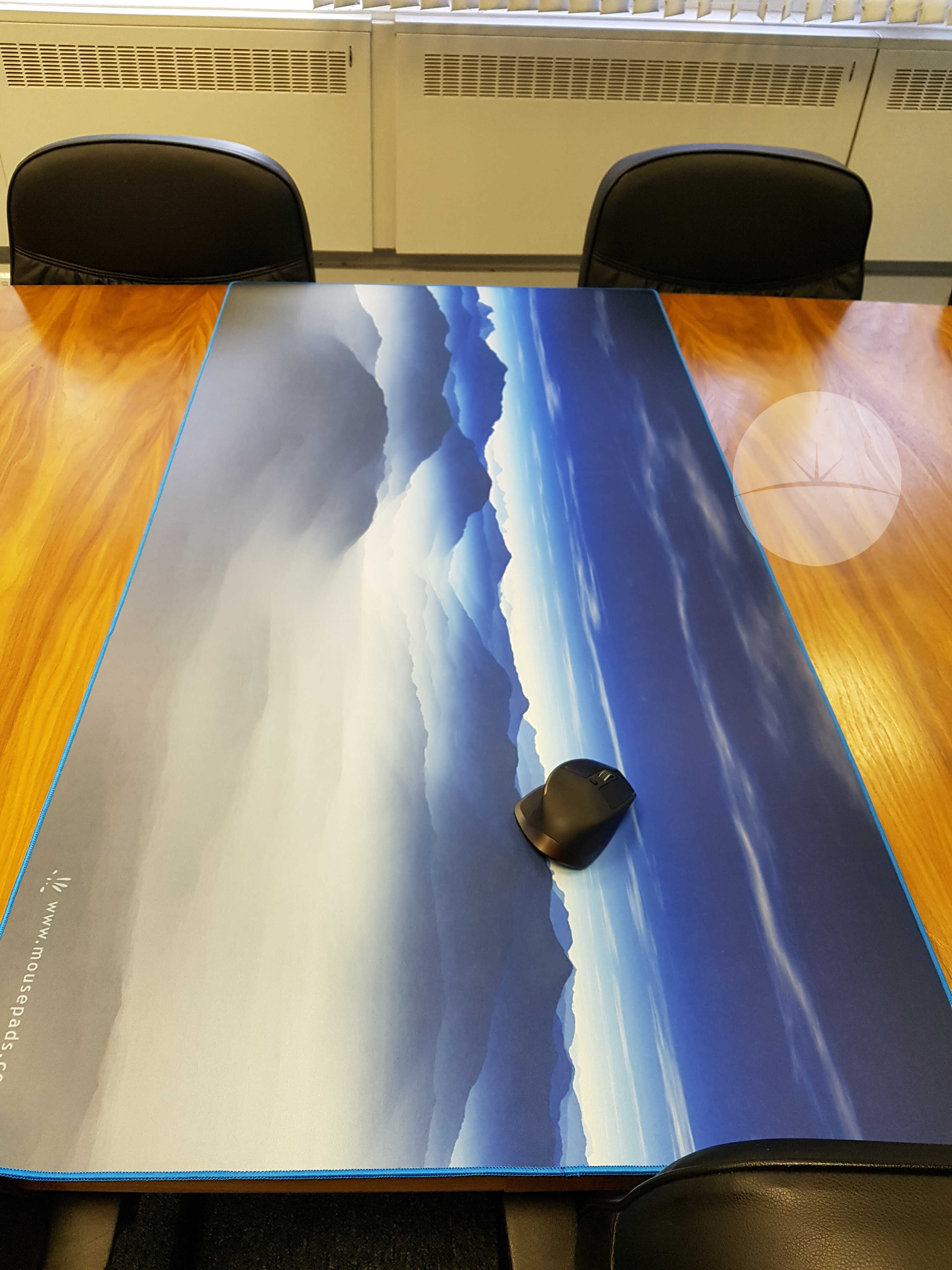 The Pad-Zilla comes in at 60″ long, by 30″, that's right! This is a 60″ mouse pad, and as you can see in the pics, this is a huge mouse pad. We are currently using the Pad-Zilla in the meeting room, as it gives a nice space for meetings and conference calls.
The Pad-Zilla is made to cover your entire desk, and a large part of the meeting table. But a standard 5′ desk, is completely covered and allowed me to experience a new freedom, the freedom of my entire desktop being my mouse pad. The Paz-Zilla is made of  slightly textured fabric with a silk finish, which I found perfect for mouse movement.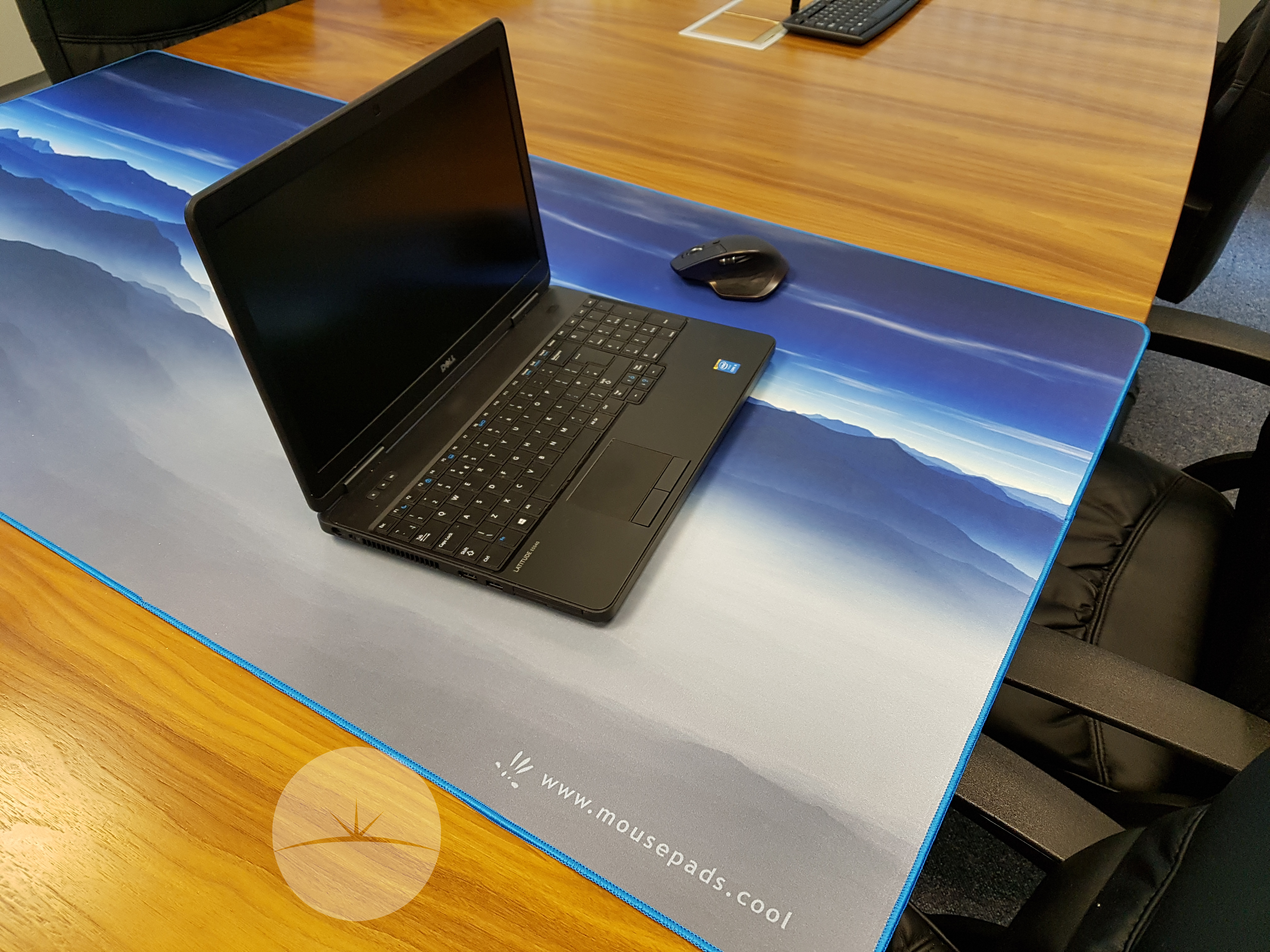 The Pad-Zilla is coated with a water resistant cloth finish, which means any spillages can just be wiped away and not absorbed into the pad. Along the bottom is a non-slip rubber base, which stops it from moving around my desk.
I tested with a spillage of my morning tea, the liquid sat on top of the mat, allowing me to clean it with a cloth. There was no residue or wet patches after it had been cleaned. The non-slip also works incredibly well. When I had the laptop and mouse on top, I wanted to move the mat a bit, this was actually rather difficult. I had to eventually lift it from the edges and drag it across the desk.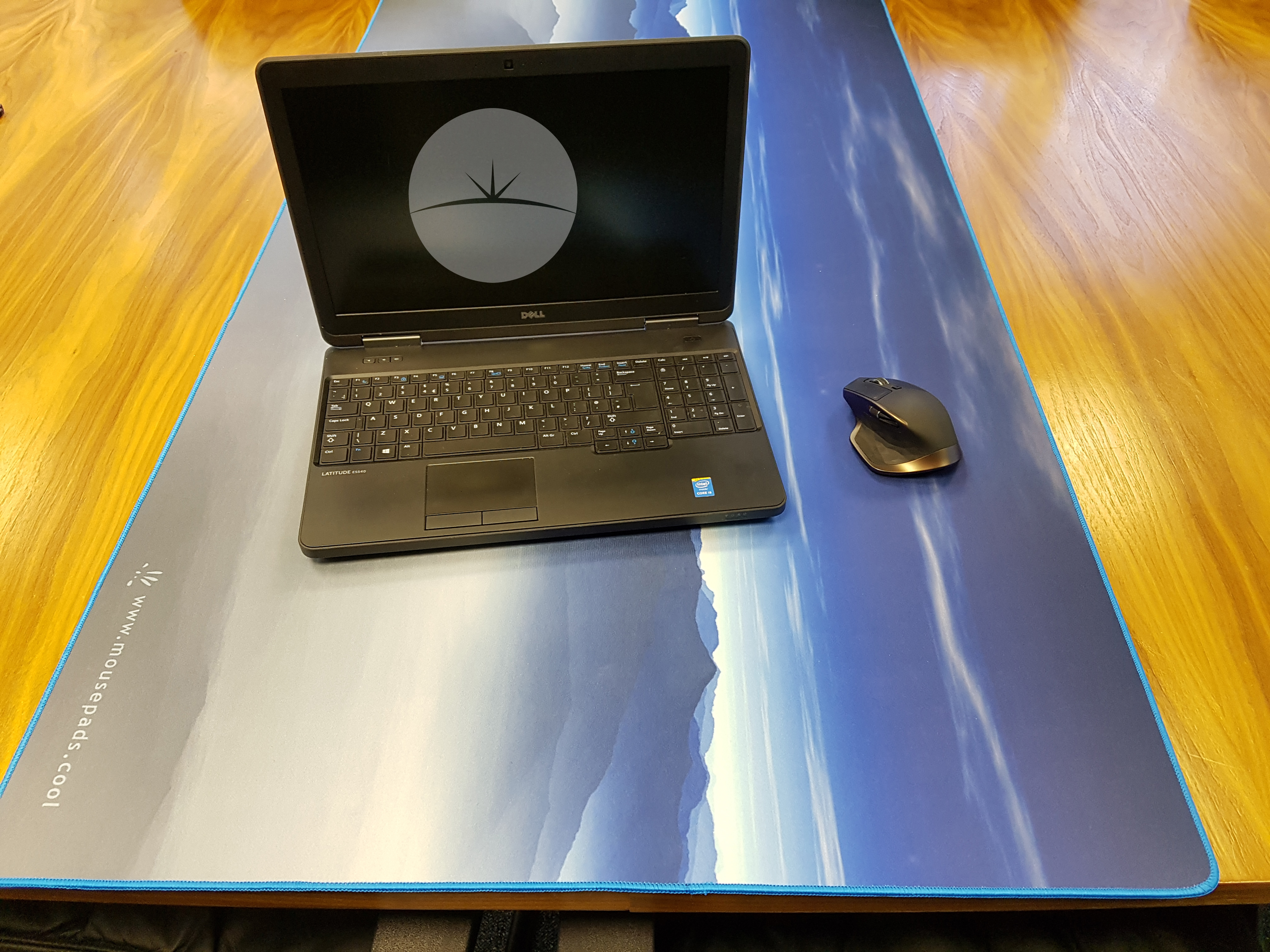 Though there are other uses to the Pad-Zilla, they claim it can be used as:
Wall art, table protectors, floor mats, meditation mats, dog/cat pads, trade show table dressing, company promotion, techie presents, and more!
I can't say I would use it as wall art, but it does work well as a center table spread.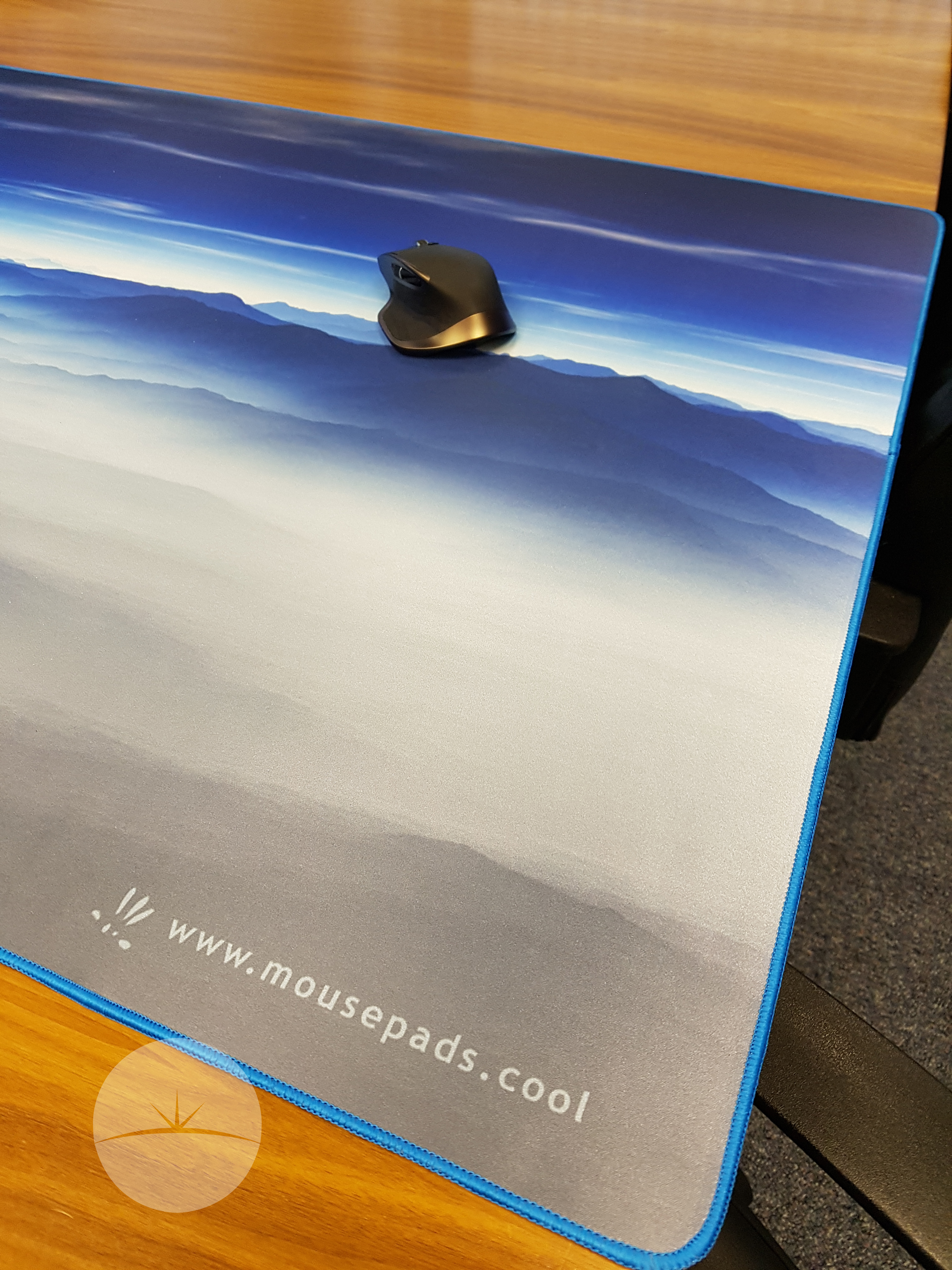 The Pad-Zilla comes in at $60, which on the face of it, looks like a really expensive mouse pad. But you have to look at the added benefits of the Pad-Zilla, the fact it makes your entire desk a mouse pad is a big bonus for me.
mousepads.cool/pad-zilla-mousepads-store