Pet Snack Launcher Review
The Pet Snack Launcher, allows you to deliver treats to your pets at speed and with a little bit of air. The construction seems sturdy and it isn't too loud. Ability to aim is limited, but the surprise of where the treats will go adds to the fun.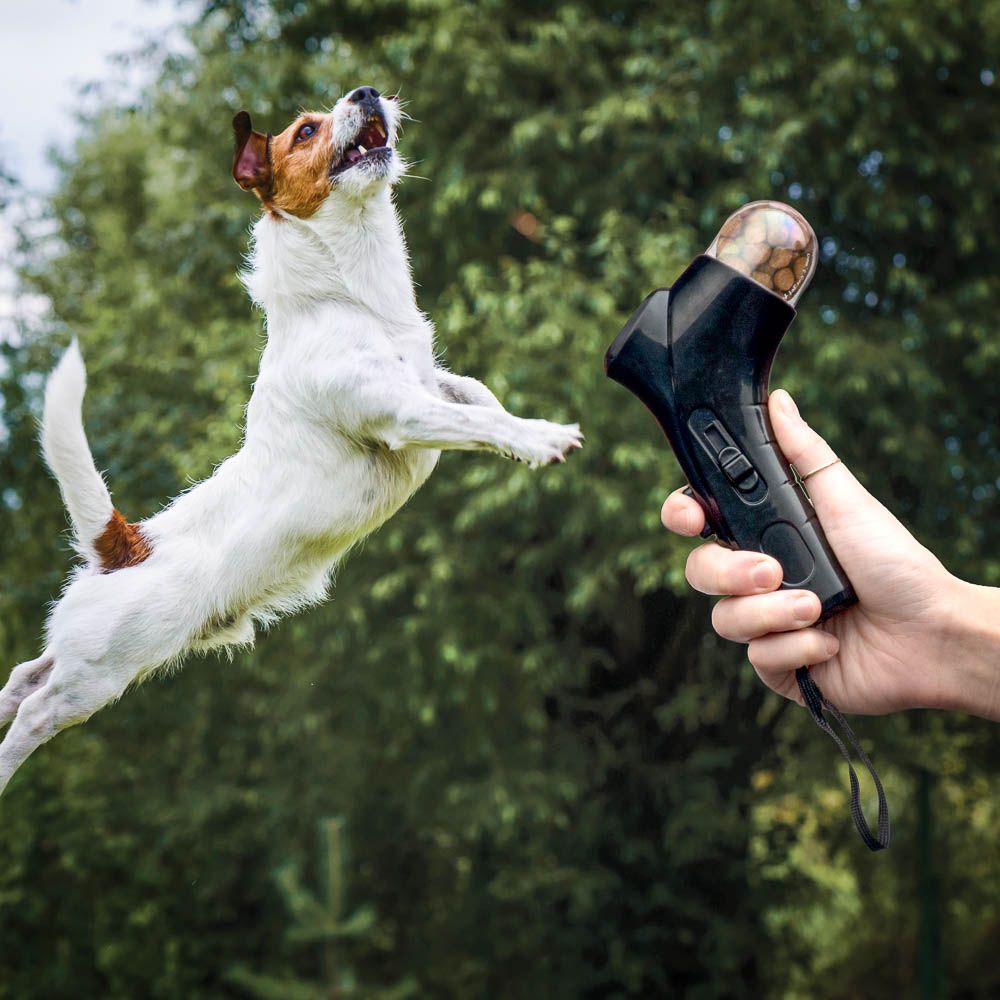 It's a very simple design, the Pet Snack Launcher lets you give snacks to your furry companions at breakneck speed, convenient and also I will admit a little bit fun. The top just comes off, and you can then load up the Launcher with any kind of small treats you have. I will add that  I had to try a couple of differtent treats before I foudn some that worked best.
You then pull down the slider and push the button to fire a tasty treat towards your beloved companions. I will admit I was a ltitledissapointed and had hoped for some battery charged super launcher for the treats. But it works really well, and you don't need that much power to give you pet a little treat.
Awesome Pet Snack Launcher
Perfect for speedy treat delivery
Lock, load and release!
An ideal gift for pet lovers
Perfect for pet lovers everywhere, this is one item that's sure to be a must have!